Textbook of Laparoscopic Surgery
Essentials of Laparoscopic Surgery
Spanish Book of Laparoscopic Surgery
Textbook of Laparoscopic Hernia Surgery
Mastering Laparoscopic Suturing Knotting
Jaypee Video Atlas of Laparoscopic Surgery
Master Classes of Laparoscopic Surgery on Hard Disk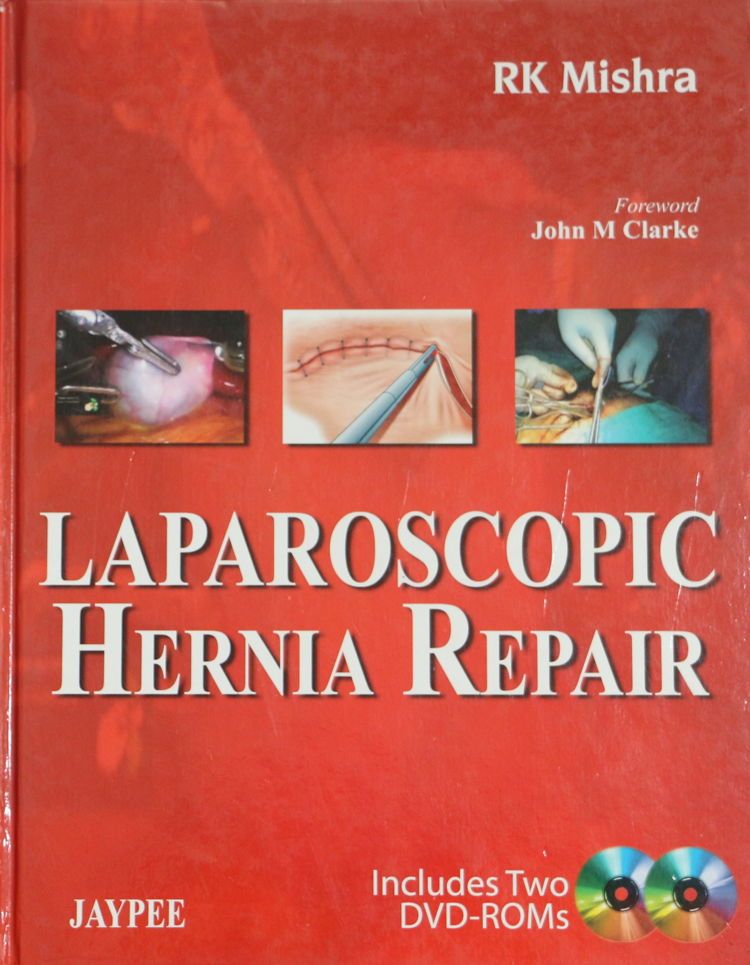 (Second Edition - McGraw-Hill Education - Europe)
Laparoscopic Hernia Repair (Hard Cover, All coloured, Plastic coated 202 pages)
Author:Professor RK Mishra, this second edition of book contain 10 Chapters, 202 Pages (All pages are coloured and plastic coated), 500 Illustrations, 2 DVDs with full illustrative 26 Videos.
Availability: In Stock. Ships from and sold by McGraw-Hill Education - Europe. Gift-wrap available
Please send email to contact@laparoscopyhospital.com to buy this book by cheque or draft
Foreword: John M. Clarke, M.D., F.A.C.S. Saint Petersburg, Florida
Foreword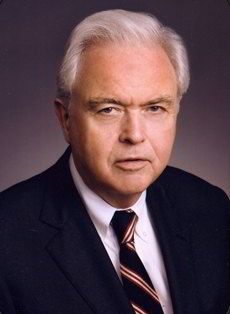 JOHN M. CLARKE, MD
Senior Consultant Laparoscopic and Thoracoscopic Surgeon
Palms of Pasadena Hospital St.Petersburg, FL (Active).
Edward White Hospital St.Petersburg, FL (Active).
St. Anthony's Hospital St.Petersburg, FL (Active).
St. Petersburg General Hospital, St. Petersburg, FL (Active)
OUR CAMPUS PRODUCTION




"And gladly wolde he lerne and gladly teche" (Geoffrey Chaucer)" It is our great good fortune that Professor Mishra has chosen to share his vast knowledge and experience in laparoscopic hernia surgery by means of this extraordinary book. The book covers everything a surgeon or allied medical professional might want to know about the laparoscopic treatment of the commonest hernias. The coverage, moreover, is done in meticulous detail and supported with clear illustrations, charts, and photographs. Hernia and its surgical treatment constitute a staggering amount of financial and personal loss to society. It therefore behooves the medical community to investigate and perfect whatever treatment modalities will make this burden more tolerable. The role of laparoscopy in hernia treatment has been questioned but is now rapidly becoming a mainstay if not the preferred surgical modality for many hernia conditions. This paradigm shift has come about by virtue of accelerating advances in medical equipment and engineering as well as from increasing experience on the part of surgeons. The surgeon's experience, in turn, results from individual dedication to learning and special contributions from those willing to share their own experience with others. Professor Mishra is an outstanding example of the teacher's art, and this book is mute evidence of that laudable quality. In ten chapters, this book covers in meticulous detail exactly how a laparoscopic operation should be conducted for inguinal, ventral, and hiatal hernias, including their subtypes. Preoperative evaluation and preparation, the fine details of the operation itself, and postoperative management could not be more complete and are beautifully complemented by illustrations and photographs. Furthermore, potential surgical pitfalls are presented to forestall complications and poor results. There is some necessary repetition in the various chapters. The reason for this, I suspect, is that Professor Mishra has designed this book to be picked up and read with each chapter being a "stand alone" description of the particular hernia addressed. This is obviously a great advantage for the surgeon who wants to review a particular laparoscopic operation and be able to find all the needed information in one place. Two chapters deserve special comment. The chapter on the history of hernia is one of the most complete I have seen and is constructed with all of the highlights expressed in a very readable and enjoyable form. Having practiced during much of that evolution, I am particularly impressed at the succinct yet complete and very interesting summary Professor Mishra has been able to create. The chapter on imaging systems is truly remarkable. The complexities of optics and electronics are explained with surprising clarity. This is something we usually take for granted, and it is fruitful to delve into the basics of the devices we are using, so that we can optimize our benefit from this amazing technology. This chapter should be "required reading" for every laparoscopic surgeon. I am grateful for the opportunity to review and comment on this wonderful addition to the armamentarium of the growing number of laparoscopic surgeons. All of us, and our patients, will benefit from Professor Mishra's outstanding contribution to our profession.
John M. Clarke, M.D., F.A.C.S. Saint Petersburg, Florida