SCHOLARSHIP EXAM IS ON 30TH OF EVERY MONTH.
Click here to take Scholarship Exam
Click here to take Mock Scholarship Test
Frequently Asked Questions on WLH Online Exams
As a premier institute of Minimal Access Surgery World Laparoscopy Hospital provides scholarships for qualified surgeons, gynecologists, urologists and pediatric surgeon who wants to learn laparoscopic surgery from one of the 108 scholarship countries each month and total number of scholarship would be 12 in one year. The Surgeon and Gynecologist who get maximum marks in this online scholarship exam will get a Laparoscopic Fellowship Scholarship of 50% of the course fee. Scholarships are available to cover the costs associated with laparoscopic Fellowship and Diploma course tuition, meals, lodging, and travel to attend minimal access surgery professional training course at World Laparoscopy Hospital.
Scholarship Exam is every month on 30th of the month starting at 9am and will finish at 5pm. Within this specified period of time you can give exam any time. Once exam is started online you can not quit it in between. You can appear in this exam only once. You can not take another attempt for scholarship exam and our server take your snap of identity so please not try to tamper the cookies of your browser or using any other trick. WLH web site using one of the most advanced encrypted technology so you will not face any difficulty and result will be declared immediately. To take scholarship exam on 30th of this month, please register yourself on our examination portal and obtain your username and password. Keep your username and password in any safe place. The scholarship exam questions will be displayed in your registered account profile page at 9am on 30th of this month. Mean while you can practice test exams on our examination portal so you will be used to our exam methodology. You can instantly download your exam certificate online after finishing the exam.
Before applying for the online scholarship exam we will advise you to take pretest and try our sample entrance exam. Once you will see that you are scoring 95% in entrance exam then please send email and we will take your online entrance exam. If you are getting 95% marks in sample entrance exam that means your chances of getting 95% marks in scholarship exam is high. Sample entrance exam is open for everyone and you can attempt anytime, but for scholarship exam you can take this exam only once. Same username and password which you will generate to take sample entrance exam will work for scholarship exam also but question will appear only on 30TH OF THIS MONTH 9 AM ONWARD FOR WHOLE DAY. Please try the entrance exam and see how much marks you can obtain by clicking here.
DR. MD ASHFAQ, IRELAND & DR. SHAHNAWAZ, SRINAGAR, KASHMIR, INDIA. TOPPER OF SCHOLARSHIP EXAM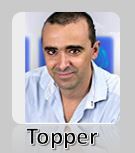 World Laparoscopy Hospital training is most widely respected laparoscopic training in the world, recognized by thousands of hospital, universities and agencies in more than 130 countries. Laparoscopic Training Scholarship is open for qualified surgeons, gynecologists, urologists and pediatric surgeons for intensive practical laparoscopic training of minimum two and maximum 3 weeks. The laparoscopic surgery training is internationally recognized and scholarship is funded by World Association of Laparoscopic Surgeons. There is no open call for laparoscopic surgery training scholarships. In case you are interested in the scholarship, You need to give an online entrance exam by one registration number from World Laparoscopy Hospital, Admission Department. After qualifying the scholarship exam we publish the list of surgeon and gynecologist who will be selected for this scholarship and just after finishing the exam, our secure server will immediately send the email to participating surgeon and gynecologists.. An award of certificate of merit also will be given for getting this scholarship by World Association of Laparoscopic Surgeons.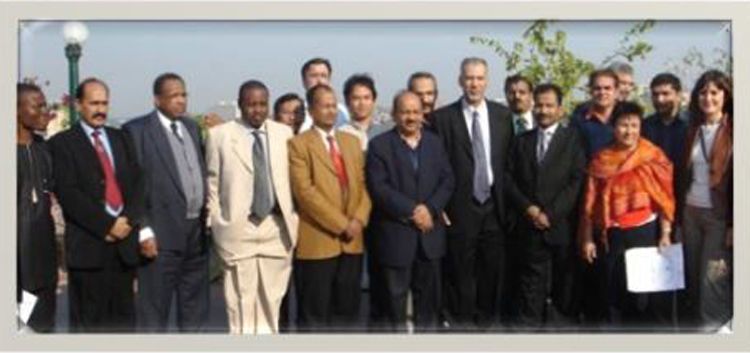 TRAINED SURGEONS AND GYNAECOLOGIST FROM WORLD LAPAROSCOPY HOSPITAL CELEBRATING FAREWELL PARTY AND CERTIFICATION CEREMONY WITH HONORABLE DR. HARSH VARDHAN, HEALTH MINISTER OF INDIA.
Who is giving this Scholarship?
The scholarship is given by World Association of Laparoscopic Surgeons and World Laparoscopy Hospital as a combined venture. WALS is an International Organization for the promotion of laparoscopic surgery duly registered by the government of respective countries. It is also the only association of world in which Laparoscopic Surgeons, Laparoscopic Gynecologists, Laparoscopic Urologists, Laparoscopic pediatric surgeons and any other medical allied branches doing laparoscopic surgery are welcome. Aside from organizing annual Top Level Congresses in different countries, it is also actively involved in research, development, training and publication of outstanding laparoscopic articles. Educational (training), Research (multi center studies and clinical trials), Technological (R&D in instrumentation, ancillary equipment, robotics and telerobotics), Publication (publication of original articles and state of the art reviews in World Journal of Laparoscopic Surgery), Membership and Public Relations including Free Laparoscopic Surgery Camps.
Download Scholarship Introductory Video
Where and When Can I Take the Scholarship Test?
The World Laparoscopy Hospital Laparoscopic Training Scholarship test has 12 test date per year. You can take the test as many times as you wish, but you cannot take it more than once in a 1 year period. If you already have a test appointment, you cannot register for another test date that is within 1 month of your existing test date. Laparoscopic Surgery Training Scholarships is a great chance for surgeons and gynecologists to get training at World Laparoscopy Hospital, which you might not normally be able to afford. So in order to get a scholarship, you usually have to take a test.
What does the Laparoscopic Training Scholarship Test Cost?
This scholarship test is absolutely free for qualified General Surgeon, Gynecologists, Urologists and Pediatric Surgeons of all over World. This scholarship is a Grant by WALS. The Educational Committee runs WALS scholarship training Courses and also endorses training courses in member institutions and hospitals if these meet the criteria set up by the Committee which are reviewed periodically. A part of the scholarship is also given by World Laparoscopy Hospital.
How does this test taken Online?
There will be multiple choice question which has one correct answer. One correct answer will carry one mark. The candidate has to click on the one best answer from the four choices given. There is a negative marking also for wrong answer. One marks will be deducted for two wrong answer. Un attempted answer will not deduct any marks. WLH reserves the right to ensure the security of the test content by using electronic detection scanning devices 256 encryption by the SSL server. If the exam will be not finished in one hour the questions will be automatically locked and our software will consider all the remaining questions as unanswered. Failure to comply will result in dismissal from the online test and you will not be able to take this laparoscopic scholarship online test again.
What I will get after qualifying this exam?
After qualifying the exam you will get a Scholarship of 50% of course fee. Scholarships are available to cover the costs associated with laparoscopic Fellowship and Diploma course tuition, meals, lodging, and travel expenses and Air Fair will also be given to attend minimal access surgery professional training course at World Laparoscopy Hospital. For passing this scholarship exam it is essential for surgeons and gynecologists to get familiar with exam experience, confidence, practice in time management, familiarity with the types of questions that will be asked, and for pinpointing areas of improvement. There are 12 scholarship every year but the candidate will get the chance to take one online exam/year. You can practice some sample quizzes by clicking here.
How to register for the exam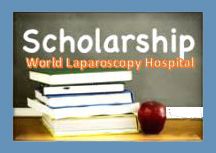 You need to Apply for Laparoscopic Training at World Laparoscopy Hospital and then once your registration is complete, you will request for the date of scholarship exam. You will be notified by email regarding the date and time when you can start the online exam. Once you register by mail you will need to enter certain codes (Registration Number) manually that are input automatically online. To start the exam just you need to click the button given below. Registration closes seven days before your test date (not including the day of the test). Immediately after exam your result will be declared and you will receive your report card by email. Although some universities of the World to grant certificate require a statement or certification of finances as part of the application, World Laparoscopy Hospital does not require this information during the application process. Surgeons and Gynecologists should not send this information with their application. If they are admitted to Fellowship and Diploma in Minimal Access Surgery at World Laparoscopy Hospital, WLH will then request this information from them. The doctors obtaining benefits under this scholarship scheme shall not be allowed to avail of benefits under any other scholarship scheme for the same purpose. Re-admitted / Re-registered / Debarred candidates are not eligible for scholarship / award and their names will not be considered for the re-exam. Only the doctors who have passed the scholarship examinations in the first appearance are eligible for Scholarship / Award. The monitoring of the financial and physical performance of the scholarship scheme of this laparoscopic fellowship program will be evaluated by assigning impact studies to reputed institutions agencies under the supervision of World Association of Laparoscopic Surgeons.