Start date: 7th to 12th of Every month
Duration: 6 days Fellowship in Assisted Reproductive Technology
Level: Beginner and Intermediate
Course Fee: 1,700 USD for overseas candidate and Rupees 70,000 only for Indian Doctors, Including Study Material, Working Lunch and Local Transport). Candidate should pay the registration fee 5000 rupees at the time of application of course remaining fee ot the course on the first day at the time of joining the course.
Accommodation: Tariff is Rs 1500/day at WLH premises and Rs 2200/day at Pacific Hotel (Owned by WLH).
Admission: CLICK HERE TO APPLY FOR THIS COURSE (For any Course Related Query Please Call Mr. Anand Sinha at 00919811416832)
Skill and precision is required for all Assisted Reproductive Technologies. The skill of ART are gained only through in-depth knowledge and experience. World Laparoscopy Hospital impart this knowledge through lectures, actual hands-on training and demonstrations that ensure proficiency for every aspirant gynecologists at the end of course. Assisted Reproductive Technology Course of World Laparoscopy Hospital is 06 days Hands on Fellowship Course for the interested Gynecologist and Embryologist. The main objectives of this programme is to update the scientific background and to promote the clinical and the technical skills of the gynecologist in assisted reproductive technology. Special arrangements of the timings is done for the candidates who are already taking the Fellowship or Diploma course and laparoscopic training at World Laparoscopy Hospital.
The skill of IVF is achieved by successive sessions of lectures and hands-on training under expert supervision.
Course description:
Established in 2001 and one of the Most Popular International Institute of Minimal Access Surgery Training and being premier institute in the India, the course, in association with TGO University, uniquely provides theoretical and practical training in all aspects of human assisted conception including embryology, andrology, micromanipulation, endocrinology, cryobiology and infertility. Provision of course material and training is by expert who is highly active within speciality.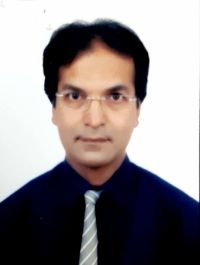 Dr. Aun Ray Chaudhuri
M.B.B.S - R. G. Kar Medical College, Kolkata, 1983. M.D - Obstetrics & Gynaecology - Indira Gandhi Medical College, Nagpur, 1992. Fellow Assisted Reproductive Technology(Singapore) - K. K. Women's Hospital, Singapore, 2008 and advanced ART training at Prof Zech's IVF Institute, Austria..
World Laparoscopy Hospital is world leader to offer the most advanced and globally competitive training in the field of Assisted Reproductive Technology. Courses of ART training at World Laparoscopy Hospital can be catered to individual needs.
Download IVF Feedback Video of World Laparoscopy Hospital
Objectives of the IVF training course:
To understand the basic knowledge of assisted reproductive technology
To be able to explain to patients and their families regarding the different aspect of assisted reproductive technology
To enable the candidate to handle the state-of-art equipment, its proper use and care
To have the basic skills customized for the candidate to suit their specific needs
To know the indications, contraindication, complications of different techniques of ART
To have enough skill for starting their own practice of assisted reproductive technology
Topics Covered during IVF training
Introduction to In vitro fertilisation (IVF)
Ultrasound folliculometry, urinary LH surge detection
Investigation and management of infertility
IUI, (AIH)
IUI (Donor insemination)
Hands on semen analysis, semen washing, sperm freezing
Hands On Semen Preparation for intrauterine insemination (IUI)
Tests for Ovarian reserve
Different stimulation protocol and monitoring of controlled ovarian hyperstimulation
Prevention of OHSS and its management
Approaches to ovarian stimulation in PCO patients
Role of Assisted reproductive technology (ART) in endometriosis
Hands On Egg pick up, its protocol and trouble shoots
Hands on culture dish preparation
Gamete handling and insemination in embryology lab
Hands on catheter loading of embryos and transfer using non gamete cells. Luteal support
Protocols for thaw embryo transfer
TOPICS COVERED
Basics of female neuroendocrine system, Understanding the hormones, Ovarian reserve
Basics of infertility, Male infertility, History taking and investigations
Ovulation induction in IUI, Secrets to success of IUI, Myths on IUI
Semen analysis equipments /media, Semen preparation techniques, Hands on semen preparation
Monitoring of stimulated cycles, TVS in infertility, USG hands on
Agonists, Antagonists, Protocols for ivf cycles
Ovum pick up, Equipments, Practical
Embryo transfer, Lecture, Practical
IVF/ICSI /Vitrification, Gametes handling /Media, Lab equipments /maintainence
Special conditions, Poor Responders, PCOS, Endometriosis, Certificates distribution
Course Fees of Fellowship in Assisted Reproductive Technologies
Course Fees of Fellowship in Assisted Reproductive Technologies is 1700 USD for Overseas candidate and 70,000 Rupees for Indian Candidates.
Please note that living expenses (Food, Travel, Stationary, and Laundry etc.) are not covered in the course fee. There is no extra charge to utilize hospital resources like internet, IVF instruments, O.T. Dress, Library, Videos, CDs.
ACCOMMODATION: For pleasant memorable stay of trainee of Fellowship in Assisted Reproductive Technologies we have hostel accommodation available at very nominal cost. Gurugram is one of the most expensive cities in India. DLF phase 2 is one of the most expensive in Gurugram. Keeping the comfort and security of doctors in mind we have subsidized Doctor's Hostel. It is 3 Star facility where you will feel valued and cared from the moment you arrive even alone or with your spouce or family. Please note that accommodation is reserved on first come first served basis and it is advised to reserve your room prior to arrival. In case you want very economical budget accommodation we can arrange it for you.
UNIQUE FEATURES ON INTEGRATING THE DIFFERENT PROGRAMS
There will be 25% discount in the fee of Robotic Surgery Course, Upper and Lower GI Endoscopy Course or IVF Course if you join it together with laparoscopic Fellowship or Diploma program. Please Note there will not be any discount on laparoscopic surgery course fee only other course which you integrate with laparoscopy will have 25% discount.
Evaluation and Certification
At the end of the programme, candidate will receive Certificate of Fellowship in Assisted Reproductive Technologies