World Laparoscopy Hospital is a nonprofit super specialty academic medical institute that integrates clinical and hospital care with research and education in Minimal Access Surgery. WLH was established in 2001 as a center of excellence, to provide advanced surgical treatment through minimal access surgery. The WLH is recognized worldwide as today reference training center in minimally access surgery. This Center of excellence provide world class health care for patients as well as education and training programs in Laparoscopic, Various Endoscopic and da Vinci Robotic Surgery. The courses include theoretical session, "Hands On" skill demonstration and demonstrations of live endoscopic, laparoscopic and robotic surgical procedures. Today World Laparoscopy Hospital has its education branch in Dubai andUSA.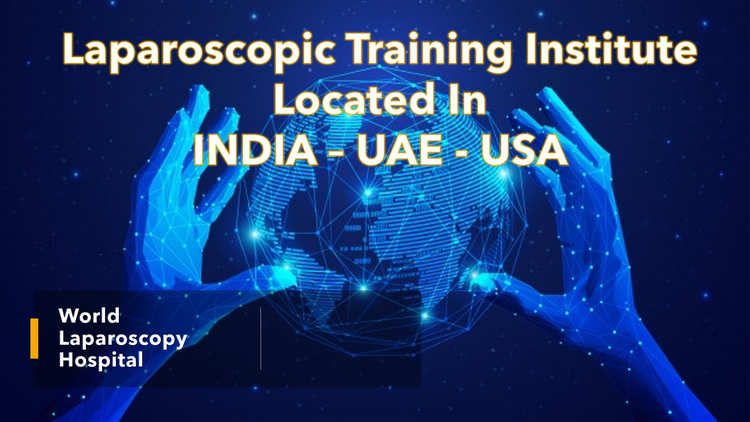 World Laparoscopy Training Institute Located in Gurugram, India, Dubai, UAE and Florida, USA
This website provided by World Laparoscopy Hospital is to benefit patients, the general public and healthcare professionals. The editor in chief of the publication of the educational resources surgical videos, review articles and original research under the direction of Dr. R. K. Mishra. MBBS; MS; M.MAS; MRCS; F.MAS; D.MAS; FICRS, Ph

To carry out the group practice of Minimal Access Surgery
Excel in specialized medical care supported by comprehensive research and education
Develop, apply, evaluate and share new technology of advanced laparoscopic and robotic technology
Attract the best qualified medical, scientific and support staff
Excel in surgical minimal access service
Provide efficient access to affordable medical care
Ensure that WLH quality underlies every decision
The Vision of Founder
The vision of Dr. R. K. Mishra for World Laparoscopy Hospital is to be the world leader in patient experience, clinical outcomes, research and education. We believe in diverse specialists working and thinking as a unit. This kind of cooperation, efficiency and shared vision has fostered excellence in patient care, research and education in laparoscopic, endoscopic and robotic surgery. These principles endure today at WLH, as a nonprofit super specialty institute involve in group practice.
What VIPs of India say about our University
Statement of Values:

WLH was established by visionary leaders who believed in simple, guiding principles. and one fundamental values form the foundation of the WLH culture: "Skilled Surgeon Safer Surgery". We maintain the highest standards and achieve them by continually measuring and improving our outcomes. We welcome change, encourage invention and continually seek better, more efficient ways to achieve our goals. We at WLH collaborate and share knowledge to benefit patients and fellow surgeon for the advancement of our mission. We adhere to high moral principles and professional standards by a commitment to honesty, confidentiality, trust, respect and transparency. We at WLH demonstrate our commitment to world-class care by providing a caring and supportive environment for our patients, patients' families. At World Laparoscopy Hospital we recognize the value of every person and are guided by our commitment to excellence and leadership. We demonstrate this by providing exemplary physical, emotional and spiritual care for each of our patients and their families who need laparoscopic surgery.
We at World Laparoscopy Hospital always try to balance the continued commitment to the care of the poor and those most in need with the provision of highly specialized minimal access surgical services to a broader community. Building a work environment where each person is valued, respected and has an opportunity for personal and professional growth. WLH for last many years advancing excellence in health services education and fostering a culture of discovery in all of our activities and supporting exemplar minimal access surgical research. WLH is Globally strengthening relationships with universities, colleges, other hospitals, agencies and our community. We are demonstrating social responsibility through the just use of our resources. The commitment of our staff, physicians, volunteers, students, community partners and friends to our mission permits us to maintain a quality of presence and tradition of caring, which are the hallmarks of World Laparoscopy Hospital.
Clinical Services:
World Laparoscopy Hospital offer one of the most modern facility for minimal access surgery available today in the World by providing advanced minimal access surgery and most advanced da Vinci Robotic Surgery by four arm high definition surgical robot.
Training Services:
World Laparoscopy Hospital provide regular training in most advanced Minimal Access Surgical Procedure, like, da vinci robotics, Single Incision Laparoscopic Surgery (SILS), Natural Orifices Transluminal Endoscopic Surgery (NOTES). For pleasant memorable stay of trainee doctors we have hostel accommodation available at very nominal cost. Hospital has its own transport facility to bring surgeons to hospital.
Milestone Features of Laparoscopic Training
Lord Ashdown Award for Best Laparoscopic Training Institute of the World.
Within 21 Years more than 11000 surgeons from almost all the countries of the world have been successfully trained.
Basic concepts behind laparoscopic surgery is emphasized together with ADVANCED specialized laparoscopic procedures are also covered according to preference of participants.
No need to attend two or three day course for separate surgery again and again as offered by other institutes.
Certificate is awarded by University legislated under law of Government of India and internationally accredited by World Association of Laparoscopic Surgeons (WALS).
All the Diploma and Fellowship Laparoscopic Courses are recognized university courses, endorsed by World Association of Laparoscopic Surgeons and Fellowship Robotic Training is Recognized by Intuitive Surgical incorporation da Vinci® Surgical System, USA.
Our web site www.laparoscopyhospital com is recommended as one of the best laparoscopic educational resources by Royal College of Surgeons, Edinburgh
Training directed by super specialist Professor of Minimal Access Surgery qualified Master in Minimal Access Surgery from Ninewells hospital and medical school, United kingdom.
Only institute in the world which is Autonomous and training content is not influenced by any advertiser, sponsor or company
Live demonstration in operation theatre together with maximum "Hands On" exposure in well equipped laparoscopic Lab.
Regular courses every month from the first of month for two week and three week, 6 hour daily.
Free study material including Video CDs and Comprehensive Book of Laparoscopic Surgery for Surgeons and Gynecologists.
The CME accreditation is given 6 hour per day. This accreditation is valid throughout the world.
Largest Collection of 500 GB High resolution Free Downlable Laparoscopic Videos available on the web through our secure member area only for our Members.
Laparoscopic Course Certification is Recognized by the Government of more than 200 countries worldwide.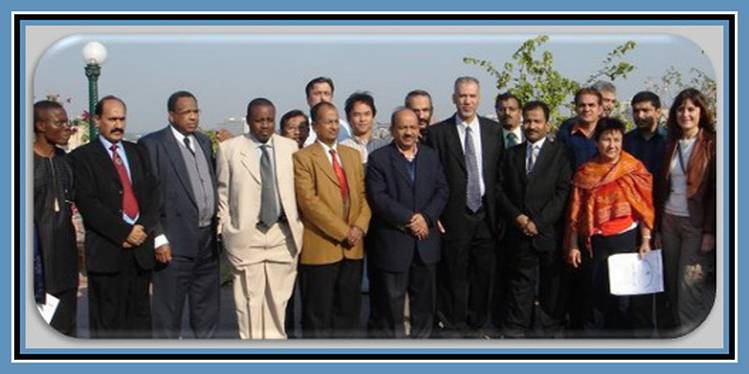 Trainined Surgeons Celebrating With Dr. Harsh Vardhan Hon'ble Union Minister for Health & Family Welfare, Government of India
Courses offered at World Laparoscopy Hospital