Start date:1st of every month at World Laparoscopy Hospital, Gurugram, Delhi, India
Duration: 3 week Integrated Fellowship and Diploma in Minimal Access Surgery Course (F.MAS + D.MAS)
Speciality: For General Surgeon, Gynecologist, Urologist and Pediatric Surgeon
Course Director and Chief Trainer: Dr. R.K. Mishra. Master of Minimal Access Surgery
Course Fee: Rs 2,00,000 only for Indian Doctors and 6,000 USD for Overseas Doctors (Including Study Material, Working Lunch, Lab Expenses, OT Dress and Local Transport). Candidate should pay the registration fee 5000 rupees at the time of application of course remaining fee ot the course on the first day at the time of joining the course.
Location: World Laparoscopy Hospital, DLF Phase II, Cyber City, Gurgaon, NCR Delhi, India
Accommodation: Tariff is Rs 1500/day at WLH premises and Rs 2200/day at Pacific Hotel (Owned by WLH).
Admission: CLICK HERE TO APPLY FOR THIS COURSE (For any Course Related Query Please Call Mr. Anand Sinha at 00919811416832)
Three weeks Integrated Diploma in Minimal Access Surgery (D.MAS) and Fellowship in Minimal Access Surgery (F.MAS) is a Dual Degree Program with additional benefit of endoscopic and robotic surgery training available exclusively at World Laparoscopy Hospital, Delhi, India. This Unique Integrated course is an important postgraduate opportunity for Surgeons and Gynecologists to be trained in laparoscopic surgery and its underpinning technologies in depth for 21 days.
Laparoscopic Courses of World Laparoscopy Hospital are university recognized courses, endorsed by various international organizations including WALS and ICRS. Admission is on first come first serve basis but if the applicant are more for same month candidate has to take online entrance exam.
Small class sizes favor a variety of teaching methods other than large group didactics, such as small group sessions, clinical case discussions, simulations and hands-on laboratory and patient experience. World Laparoscopy Hospital is the only institute in the World which gives free exposure of high definition four arm da Vinci surgical Robot during three week course. For pleasant memorable stay of trainee doctors we have hostel accommodation available at very nominal cost.
This laparoscopic training course is a must for anyone who wishes to pursue his/her career in the field of laparoscopic surgery in any discipline. Thus colleagues from the disciplines of surgery, gynecology, urology, pediatric surgery will stand to gain immensely from this program. F.MAS+D.MAS laparoscopic training courses takes into account a broad range of students. There is the young resident who grew up in the video age and who possesses an ability to easily translate two dimensional images into three dimensional maneuvers, but at the other end of the spectrum is the established surgeon or even professor with years of clinical experience who may find that the "feel" of an open technique is lost with laparoscopic maneuvers and who may have difficulties at first adapting to the lack of depth perception in a two dimensional field. When the surgeon is comfortable with the equipment, training in procedures with experimental state of the art HD wet operating room session will start.
COURSE DIRECTOR
Dr R K Mishra is main faculty of this intensive laparoscopic training course. Dr. R. K. Mishra is a professor, scientist, prolific author, who has written six single authored book on Minimal Access Surgery, and more than 28 chapters in different international coauthored books of Minimal Access Surgery. He has written more than hundred articles on various topics on Minimal access surgery in different international journals. He is the chief editor of World journal of Laparoscopic Surgery for last 12 years. He is one of the most experienced professor of laparoscopic and robotic surgery who has alone trained more than 11,000 surgeons, urologist, pediatric surgeon and gynecologists from more than 138 countries. He has vast 21 years experience of internationally teaching laparoscopic and da Vinci robotic surgery. He is Professor of Minimal Access Surgery and his endeavor of starting unique university program was started in Ninewells Hospital and Medical School, U. K. with Professor Sir Alfred Cuschieri. He has completed his surgical residency and Master degree in Minimal Access Surgery (M.MAS) from Ninewells Hospital and Medical School, University of Dundee, United Kingdom.
The doctors have the opportunity to observe and participate in clinical practice in this pioneering institute of laparoscopic surgery and develop their own academic, clinical and research capabilities. The advanced patient-care facilities at World Laparoscopy Hospital provide clinical experience in the most current methods and minimal access technologies of treatment. Participants are actively encouraged to integrate this experience with the theoretical elements provided in taught modules. It comprises of in-depth "Hands On" training of laparoscopy, endoscopy and robotic surgery.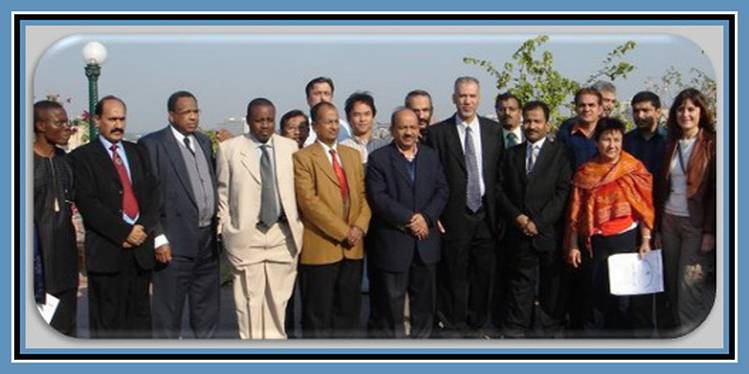 Our Batch with Dr. Harsh Vardhan Hon'ble Union Minister for Health & Family Welfare, Government of India
Surgeon and Urologist should be able to independently perform following advanced surgery after D.MAS + F.MAS Course:
First and Second Week of Course for Surgeons and Urologist:

Laparoscopic Cholecystectomy


Laparoscopic Appendectomy


Laparoscopic Repair of Inguinal Hernia (TAPP and TEP)


Laparoscopic Repair of Para umbilical Hernia


Laparoscopic Repair of Incisional Hernia


Laparoscopic Repair of Duodenal Perforation


Laparoscopic Varicocelectomy


Laparoscopic Nephrectomy


Laparoscopic Orcheopexy

Third Week of Course for Surgeons and Urologist:

Laparoscopic Splenectomy


Laparoscopic Fundoplication, Hellers Myotomy


Laparoscopic Adrenalectomy


Laparoscopic Mini Gastric Bypass and Roux En Y Bypass


Laparoscopic Sleeve Gastrectomy and Gastric Plication


Intestinal Anastomosis & Thoracoscopy


Laparoscopic low anterior resection for rectal cancer


Laparoscopic Sigmoidectomy For Benign and Malignant Disease


Laparoscopic Repair of Rectal Prolapse


Thoracoscopic Procedures like Sympathectomy, Thoracoscopic Hellers Myotomy etc


Laparoscopic Repair of Hiatus Hernia


Laparoscopic Management of Hydatid Cyst


Laparoscopic Exploration of CBD


Laparoscopic Pyeloplasty


Retroperitoneoscopic Nephrectomy and Ureterolithotomy


Simple Single Incision Laparoscopic Surgery


Procedure for Prolapse and Haemorrhoid (Stapled Haemorrhoidectomy)


Laparoscopic Vesico-Vaginal Fistula Repair


Hands On Upper GI Endoscopy


Hands On Simple da Vinci Robotic Surgeries

INTERESTED SURGEON CAN LEARN GYNECOLOGICAL AND UROLOGICAL PROCEDURES
Gynaecologists should be able to perform following advanced surgery after D.MAS + F.MAS Course:
First and Second Week of Course for Gynecologist:

Diagnostic Laparoscopy and Hysteroscopy


Laparoscopic Sterilization and Recanalization


Laparoscopic Management of Ovarian Cyst


Laparoscopic Salpingo-Oophorectomy


Laparoscopic Management of Tubal Pregnancy


Laparoscopic Assisted Vaginal Hysterectomy


Laparoscopic Total Hysterectomy


Supracervical Laparoscopic Hysterectomy


Laparoscopic Myomectomy
Third Week of Course for Gynecologist:

Laparoscopic Cervical Circlage


Supracervical Laparoscopic Hysterectomy


Laparoscopic Burch Suspension


Laparoscopic Intestinal and Tubal Anastomosis


Laparoscopic Sacro-Colpopexy


Laparoscopic Pectopexy Surgery


Radical Laparoscopic Hysterectomy


TVT and TOT & TVTO for Stress Urinary Incontinence


Laparoscopic Vesico-Vaginal Fistula Repair


Laparoscopic Lymphadenectomy for Gynecological Malignancies


Laparoscopic uterine nerve ablation (LUNA) for chronic pelvic pain


Laparoscopic Tubal Reversal Surgery


Laparoscopic Management of severe Endometriosis


Operative Hysteroscopy (Submucous Myomectomy, Metroplasty & TCRE)


Hands On Simple da Vinci Robotic Surgery

Integrated D.MAS + F.MAS course is a useful introduction to safe laparoscopic surgical practice in a controlled workshop environment where there is time to learn and practice laparoscopic techniques. The course covers Gastrointestinal Laparoscopic Surgery, Gynecological Laparoscopic Surgery and Urological Laparoscopic Surgery. This integration of theoretical knowledge and formal training with clinical experience is excellent for surgeons and gynecologist who wish to make their career in this pioneering specialization. Integrated D.MAS + F.MAS is designed to shorten the time of training for busy surgeon. The future for surgery seems to be increasing laparoscopic specialization, and this seems to be happening even at senior consultant level. Combined D.MAS + F.MAS is designed to cover three week of intensive laparoscopic surgery training, gives trainees the option for exposure to their chosen specialty.
Laparoscopic surgery training comprises of the rigorous 6 hours daily Hands On training of all essential and advanced laparoscopic general surgery, gynecological and urological endoscopic procedures. This course is scientifically designed according to international protocol of laparoscopic education proven to learn Minimal Access Surgery. Our minimally invasive surgical training will not end just imparting hands on skill but post training Online support is also provided through world's largest and most updated Online library of laparoscopic study material (Videos, Articles, Power Point presentations, eBooks) kept for members only on our dedicated server. We provide Laparoscopic Study Materials of Worth 3000 USD Completely Free of Cost during course. Free laparoscopic study material to complement practical knowledge is provided with the course.
| Course | Certificate | Duration | Course Date and Total Seat |
| --- | --- | --- | --- |
| Fellowship | F.MAS | Two Week | 1st of every month / 30 seats |
| Fellowship and Diploma | F.MAS + D.MAS | Three Week | 1st of every month / 20 seats |
| Master Degree | M.S (MAS) | One year | Every third month / 5 seats |
The Course fee for Integrated Diploma in Minimal Access Surgery and Fellowship in Minimal Access Surgery (D.MAS) is 6,000 USD for overseas candidate and Rs 2,00,000 only for Indian Doctors. There is no extra charge to utilize hospital resources like internet, laparoscopic instruments, O. T. Dress, Library, Videos, CDs. Working lunch, snacks tea and coffee will be provided whole day during course. Doctors dedicated accommodation is available at subsidized tariff in Pacific Hotel (Owned and Managed By WLH). Hospital has its own deluxe bus to bring surgeons to hospital. For Indian doctors, accommodation is available in the hospital campus.
Admission is on first come first serve basis but if the applicant are more for same month candidate has to take Online entrance exam. Candidates must hold M.B; B.S or equivalent and at least 3 years post-registration experience in General surgery or Gynecology or degree of M.S or M.D for Indian candidates.
Doctors should have valid medical registration.
Overseas Doctor should have equivalent qualification.
Only Online Application is sufficient for admission to the Fellowship in Minimal Access Surgery (F.MAS) Training course.