International Laparoscopic Surgery Training Centers:
Available Training Courses in Laparoscopy:
Admission at Delhi Laparoscopic Training Institute: Admission Form | Phone: 00 91 9811416832, Email:delhi@laparoscopyhospital.com
Admission at Florida Laparoscopic Training Institute: Admission Form | Phone: 00 1 8503915121, Email:usa@laparoscopyhospital.com
Admission at Dubai Laparoscopic Training Institute: Admission Form | Phone: 00 971 525857874, Email:dubai@laparoscopyhospital.com
World Laparoscopy Hospital is a well-known and highly respected international training center for laparoscopic surgery. It offers a comprehensive laparoscopic surgery training course for general surgeons, gynecologists, and urologists. The training program is designed to provide both basic and advanced theoretical and practical experience to the candidates.
The laparoscopic surgery training course at World Laparoscopy Hospital is completely candidate-centered, with an emphasis on practical laparoscopic surgical problems encountered while operating on patients. The training takes place within an ultramodern laparoscopic HD wet operating room, followed by live exposure of live laparoscopic surgery in the operation theater with expert consultants.
The laparoscopic training program is affiliated with a Government-recognized university, and upon completion of the course, candidates receive a Laparoscopic Fellowship and Diploma Certificate issued by a UGC recognized university and the World Association of Laparoscopic Surgeons.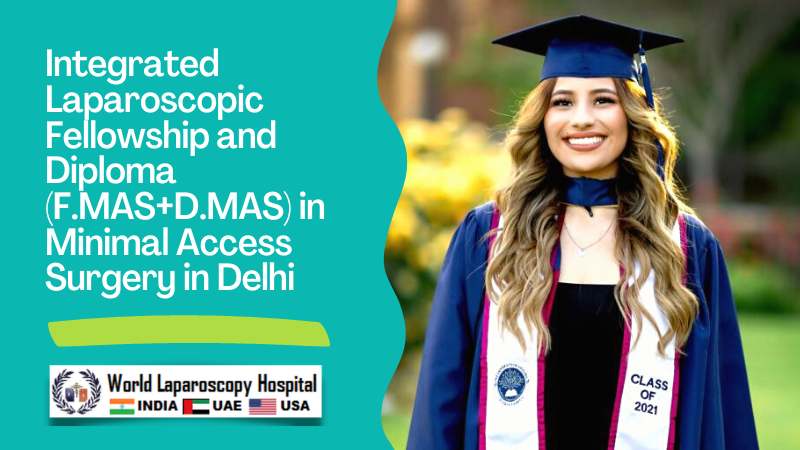 About F.MAS+D.MAS Laparoscopic Course
Time Table of D.MAS Lapasroscopic Training
About Laparoscopic Training Center in USA
Time Table of Laparoscopic Training in USA
About Laparoscopic Training Institute in Dubai
Time Table of Laparoscopic Training in Dubai
About Laproscopic Fellowship in India
Time Table of Laproscopic Fellowship in India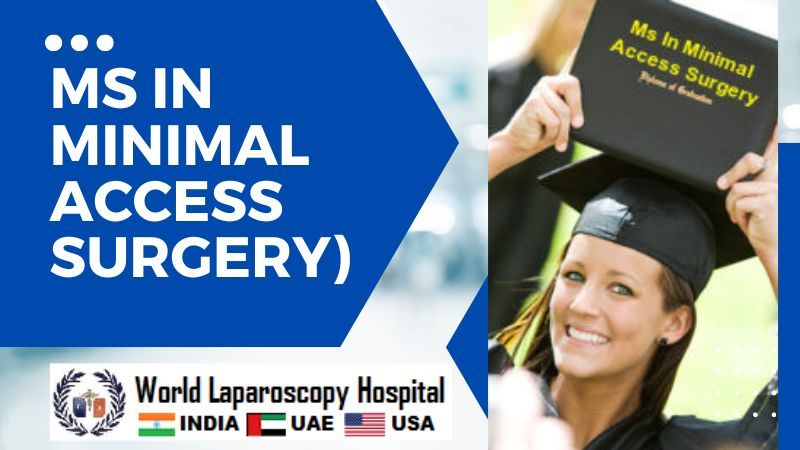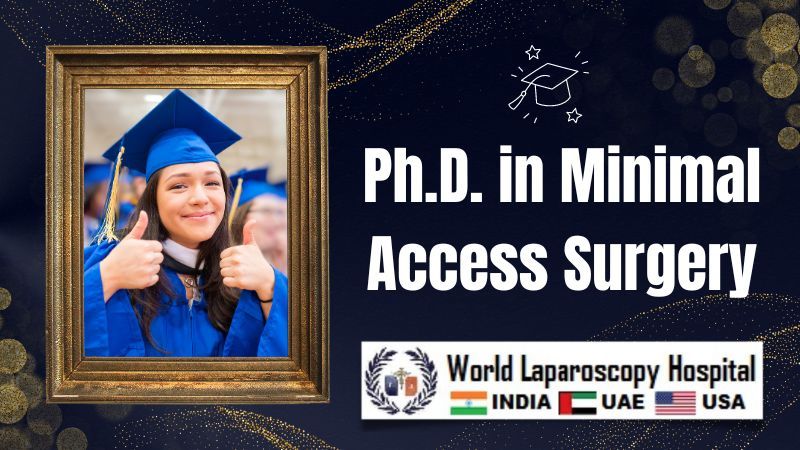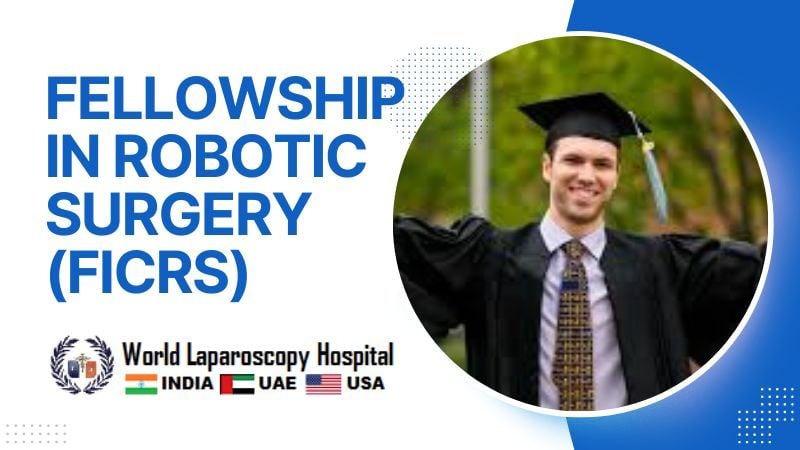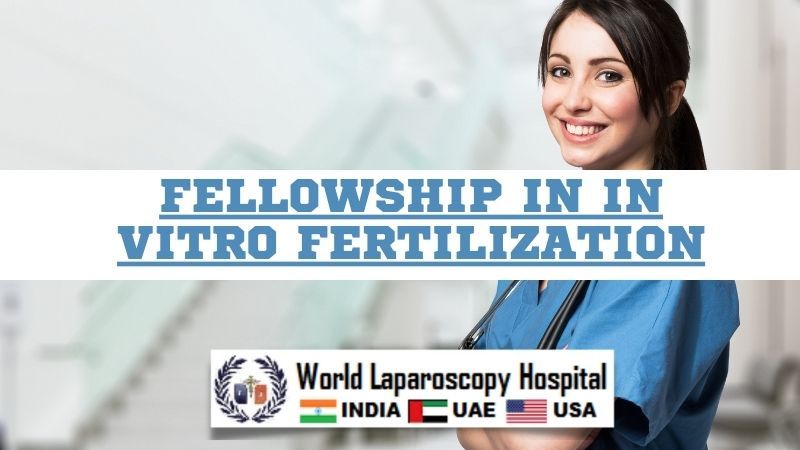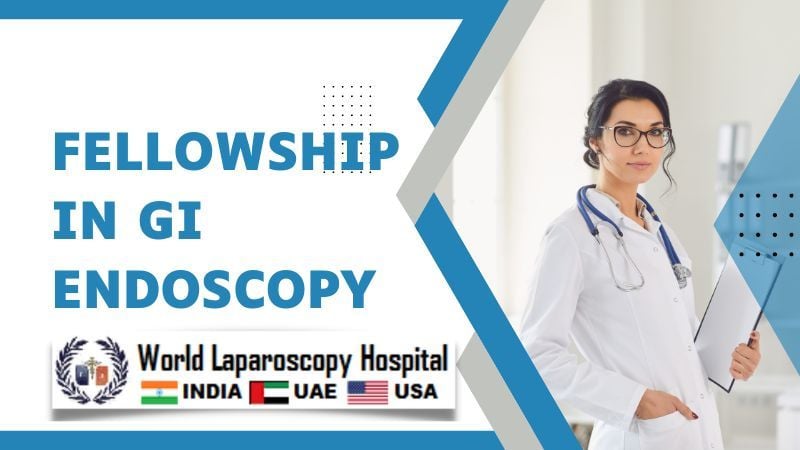 Laparoscopic Surgeon's Convocation
Feedback Of Laparoscopic Surgeons
Video Chat With Admission Counselor
The laparoscopic training programs of WLH are designed to provide a comprehensive and immersive experience that allows participants to acquire the practical skills and knowledge needed to perform laparoscopic surgery safely and effectively. Our team of experienced and skilled laparoscopic surgeons and gynecologists serve as instructors, providing expert guidance and hands-on training to ensure that participants have the opportunity to develop the necessary skills and confidence to perform complex laparoscopic procedures.
We offer a range of Minimal Access Surgery training programs, including short-term courses, diploma courses, and fellowship programs, that cater to different levels of expertise and experience. The state-of-the-art facilities and advanced technology ensure that participants have access to the latest equipment and techniques, allowing them to practice in a realistic and controlled environment. Additionally, our programs emphasize the importance of patient safety, with a focus on ethical practices and the highest standards of patient care.
Overall, laparoscopic training of World Laparoscopy Hospital is committed to provide world-class hands-on training to surgeons and gynecologists seeking to enhance their skills in minimally invasive surgery. We look forward to helping you achieve your professional goals and providing you with the skills and knowledge needed to improve patient outcomes and provide the best possible care.
The laparoscopic surgery training courses at World Laparoscopy Hospital consist of rigorous 8-hour daily hands-on training sessions covering essential and advanced laparoscopic procedures in general surgery, gynecology, and urology. Our laparoscopic surgery training courses are scientifically designed according to international protocols for minimal access surgery education. We are committed not only to imparting hands-on skills but also to providing post-training support through the world's largest and most updated online library of laparoscopic study material (videos, articles, PowerPoint presentations, and eBooks) available exclusively to our members on our dedicated server. WLH Laparoscopic Surgery Training Institute provide Laparoscopic Study Materials of Worth 3000 USD Completely Free of Cost during course. Free laparoscopic study material to complement practical knowledge is provided with the course.
The course fee for F.MAS is 1,55,000 Rupees for Indian surgeons and 4,200 USD for overseas surgeon and NRI. The Course fee for Integrated Diploma in Minimal Access Surgery and Fellowship in Minimal Access Surgery (D.MAS) is 6,000 USD for overseas candidate and Rupees 2,00,000 only for Indian Doctors. Course fee of F.MAS Dubai and USA is 2900 USD only. Accommodation is available and the Tariff is subsidized. Hospital has its own deluxe bus to bring surgeons to hospital. Please note that living expenses (Food, Travel, Stationary, and Laundry etc.) are not covered in the course fee but working lunch, snacks tea and coffee will be provided whole day during course, free of cost. There is no extra charge to utilize hospital resources like internet, laparoscopic instruments, O. T. Dress, Library, Videos, CDs.
Admission is on first come first serve basis but if the applicant are more for same month candidate has to take Online entrance exam. Candidates must hold M.B; B.S or equivalent and at least 3 years post-registration experience in General surgery or Gynecology or degree of M.S or M.D for Indian candidates.
Doctors should have valid medical registration.
Overseas Doctor should have equivalent qualification.
Exam of Fellowship and Diploma has to be cleared.
LEARN ABOUT WORLD LAPAROSCOPY TRAINING INSTITUTE, DUBAI, UAE AND Florida, USA