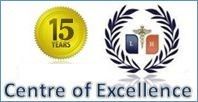 Foreign Nationals desirous of coming into India are required to possess a valid passport of their country and a valid Indian Visa. Laparoscopic Training is "Add On Skill" to develop your professional skill so you need to get a busness VISA. Student Visa is not requires because you are not taking admission in Medical school. As you know we have limited seats in one batch and it is reserved on First-Cum-First-Serve-Basis. Once you have fully confirmed your visit to India as a patient or visiting doctor, we will send you the invitation letter to come at World Laparoscopy Hospital New Delhi. On behalf of that invitation letter sent by us, you can easily get Indian VISA. There is no provision of 'Visa on Arrival' in India and no fee is charged for immigration facilities at the airports. Foreign passengers should ensure that they are in possession of valid Indian Visa before they start their journey to India except nationals of Nepal and Bhutan who do not require visa to enter India and nationals of Maldives who do not require visa for entry in India for a period up to 90 days (a separate Visa regime exists for diplomatic/official passport holders).
The Consular Passport and Visa (CPV) Division of the Ministry of External Affairs is responsible for issuance of Indian visas to the foreign nationals for their visit for various purposes. This facility is granted through various Indian missions abroad. Visa fees are non-refundable and subject to change without notice. The High Commission reserves the right on granting and deciding type/duration of visa irrespective of the fees tendered at the time of making application. Granting of Visa does not confer the right of entry to India and is subject to the discretion of the Immigration Authorities. Specific Visas are granted for a variety of purposes. Listed below in a tabular form are the types of visa; categorised on the basis of purpose of staying in India.
Visa Application Form
Visa application form is available at the office of Indian Embassy in the country where the NRI/PIO resides. Visa form for nationals of Pakistan and Bangladesh are generally different. All NRIs/PIOs, including children (who don't possess OCI or PIO card) need to apply for Visa in separate visa forms.
Procedure for obtaining Visa
Visas can be applied for in person or by post at the High Commission of India based in the country from where the candidate intends to depart for India. Specific visas are granted for a variety of purposes that are aforementioned.
Requirements for Visa
Generally the following documents are required for obtaining Indian Visa. However, the requirement may vary from country to country.
Original passport valid for at least 6 months
Visa fee
Two passport size photographs
Supporting documents, where necessary
Duly completed application form
Visa for NRIs and PIOs
Persons of Indian Origins and Non-Resident Indians who possess either OCI (Overseas Indian Citizenship) or PIO card don't need Indian Visa. OCI and PIO give them the freedom to visit India without visa. OCI and PIO cards are multi-purpose life long visa for visiting India.
However, those NRIs and PIOs who don't have OCI or PIO card can apply for and get Indian visa through the procedure mentioned above
Visa for NRIs and PIOs
All foreign nationals entering India are required to possess a valid international travel document in the form of a national passport with a valid visa obtained from an Indian Mission or Post abroad.
All Individual visa seekers are requested to apply for the Indian Visa through Online application link , in order to make an application for getting the Indian visa.
The duly signed physical copy of the application form completed in all respect and submitted successfully, is to be submitted at the concerned Indian Visa Application Center (IVAC) or directly to Indian Mission/ Post, on the scheduled date of interview along with the requisite supporting documents. The instructions for filling the form and scheduling the appointment can be seen at Instructions for Regular Visa Application. Important technical information for filling online Indian visa application can be referred at Technical Instructions.