World Congress of Laparoscopic Surgeons on 10th and 11th of February 2024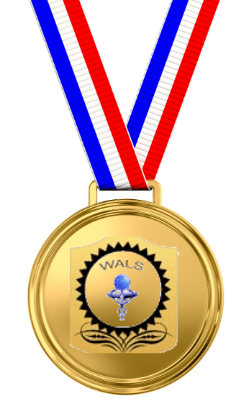 This multi specialty conference of World Association of Laparoscopic Surgeon, helps the delegates to increase knowledge of laparoscopic surgery, robotic surgery, endoscopic, and minimally invasive surgical techniques. This international Meeting of laparoscopic surgeon, gynecologist and urologist consists of Postgraduate Master's Classes; Plenary Sessions; Laparoscopic da Vinci Robotic and Endoscopic Updates of multiple topics. Expert review and discussion of minimally invasive surgical videos will be showing accidents, mishaps, and surprises. Live surgery will be demonstrated by pioneer laparoscopic surgeons from all over World. Demonstration of live da Vinci robotic surgeries performed by master robotic surgeons. Exhibitions of laparoscopic instruments and books; Competitions for Best Papers and Case Presentation will be area of interest. Videos, and Posters from Professors to Fellows and Residents will be displayed. Future Surgical Technology Sessions will be very interesting. During this two days conference over 100 General Surgery, Gynecology, Urology, and Multi specialty Scientific Presentations will be observed by the delegates from all over the World. There will be grand cultural program and social gathering during this World Congress.
At WALS we believe in providing an open forum for laparoscopic surgeons, gynecologists and other health professionals interested in minimally invasive surgery. The importance of this type of scientific discussion about minimally invasive surgery is vital as a solution to help improve the health of patients throughout the world. We at World Association of Laparoscopic Surgeons believe the leadership we see at our meetings is critical to the successful evolution of minimal access surgery in a patient-driven system.
World Association of Laparoscopic Surgeons is representing medical professionals from all over the World who are involved in minimal access surgery, we will continue to advance minimally invasive surgical expertise and contribute to the growing knowledge of the diagnostic and therapeutic uses of laparoscopic, robotic, endoscopic and other minimally invasive techniques.
Hello Everyone!
Unite For 8th International Conference of World Association of Laparoscopic Surgeons. This conference of Minimal Access Surgery will convene hundreds of Surgeons, Gynecologists, Urologists and Pediatric Surgeon from every corner of the world. We look forward to getting to know you as, together, we lead the way in shaping the future of minimally invasive surgery.
Click here to download the Photo Story of previous World Congress hosted by World Laparoscopy Hospital. 600 Laparoscopic Surgeons and Gynecologists from 56 countries has participated in that World Congress.
Register for WALS 2024
This empowering, energizing conference brings together many of the renowned Laparoscopic Surgeons of the World together. See the program of previous conference.
Steven D. Wexner
M.D., F.A.C.S., F.R.C.S., F.R.C.S.Ed., F.A.S.C.R.S., F.A.C.G.
Keynote Speaker of our 1st International Conference on Recent Advances in Minimal Access Surgery:
Professor of Surgery, Ohio State University, President Society of American Gastrointestinal Endoscopic Surgeons (2006-2007)
Research Professor of Biomedical Science, Florida Atlantic University, Boca Raton, Florida Reunions are all about people. We want to ensure you that all events will be structured to encourage classmates and friends the opportunity to visit and have fun.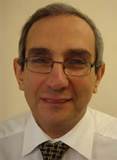 Keynote Speaker of our 2nd International Conference on Recent Advances in Minimal Access Surgery:
PROFESSOR GEORGE HANNA, PHD, FRCS
PROFESSOR OF SURGERY, IMPERIAL COLLEGE LONDON
Venue: India Habitat Centre
Address: India Habitat Centre, Lodhi Road, Lodi Colony, New Delhi, Delhi 110003
Organizing   Secretary 

Mr. HL Attri
Former Director Ministry of Environment and Forest
For any query related to the conference please call or  WhatsApp   Mr. H.L. Attri at +918800004934
CONFERENCE SECRETERIAT:
World Laparoscopy Hospital
Cyber City
Gurugram, NCR Delhi, 122002
India
+91 9811416838
contact@laparoscopyhospital.com