When planning your training of Laparoscopic, Endoscopic, IVF or Robotic Surgery and trip to India, you'll definitely want to find accommodation that suits your budget and that won't disappoint you. For pleasant memorable stay of our trainee doctors we have excellent accommodation available at very nominal cost. Although Gurugram is one of the most expensive cities in India and DLF phase 2 is one of the most expensive area in Gurugram but Pacific Hotel is fully owned by World Laparoscopy Hospital only for our doctors. We have Ladies Doctor's Hostel also in the premises building of World Laparoscopy Hospital. Finding the right accommodation is very important for international doctors who come leaving their home and family for "Hands On" Laparoscopic Training. Keeping the comfort and security of international doctors in mind we have subsidized Doctor's accommodation in Pacific Hotel. It is 3 Star facility where you will feel valued and cared from the moment you arrive even alone or with your spouse or family.
Owned by the World Laparoscopy Hospital, this hotel prides itself on its personal approach to service. You'll want for nothing during your stay, and if you do, we'll get it for you in a heartbeat. World Laparoscopy Hospital offers the facilities in Pacific Hotel and Ladies Doctor's Hostel which achieve the quality score up to mark for senior surgeons and gynecologists. For all accommodation types, the number of stars gives you an indication of the general quality of the furnishings, decor and ambience.
Hostel's Frequently Asked Questions
Click to book room in Doctor's Hostel
We combine traditional and modern to give you the best of every world here at the Pacific Hotel. Our antique decor and contemporary features blend seamlessly, while our quality and service for our doctors are of the highest standard. There's plenty to do in the surrounding area of Pacific Hotel and the we can offer discounted tickets to a range of local attractions so please don't hesitate to ask us when planning your trip. Of course, you could spend your free time in seeing Tajmahal and other beautiful places in New Delhi, but if you do decide to explore New Delhi, you won't be disappointed as we are always in your service.
Doctor's Hostel (Pacific Hotel) of World Laparoscopy Hospital
Address - Pacific Hotel, Sector -15, Part II, Gurugram 122001. NCR Delhi, India.
Phone: +91 124 4253621.
Super Deluxe Room: Tariff is Rs 2200 (Inclusive of all taxes) for single occupancy and Rs 1400 for double occupancy (will be shared by one more doctor).
Suite Room – Tariff is Rs 3500 (Inclusive of all taxes). Ideal for doctor coming with family.
Facilities:
Dedicated for Doctors of World Laparoscopy Hospital
Free Morning Tea, Breakfast and News Paper in room
24 hours In-Room Dining is an experience within the comfort and convenience of the guest room or suite
Special Female waitress to attend female doctors and doctors who come with family
Certified Islamic Halal Food is also available for Muslim Doctors
Air-conditioning with individual temperature control
Guest Lift to all floor including banquet and Restaurant
Wooden flooring furnished with sofas
Electronic safe and door locks
Cupboard, luggage stand and attached changing room
Dial telephone international call facility
Executive work desk and study table
32" LCD HD TV
24 hour Hi-speed WI-Fi internet access
Well stocked mini-bar with freeze
Tea/coffee maker
Hair dryer
Mineral water replenished on a daily basis
Premium boutique toiletries and Deluxe Washroom with 24 hour hot and cold water
Super Deluxe rooms are spacious come with king size bed or twin beds
Suit has two rooms with an area of 635 Sq. Ft. with balconies, drawing room, bedroom with shower and bathroom
Doctors can do their own Laundry or can also avail the paid laundry service available in the hostel premises
Pacific Lounge: - Beautifully designed Lounge with seating arrangement for 30 People where Tea, Coffee, Hard & Soft Beverages & Snacks can be served
Continuous shuttle service facility to World Laparoscopy Hospital
Paid Pickup and drop from Delhi International Airport
Safe & secure environment - 24 hours night vision CCTV surveillance of entry / exit & corridors (with recording)
UPS facility with 24 hour Power Backup
24 Hour Security guard
Easy access to Super Markets and Mall
Special shuttle Bus is only for Surgeon and Gynaecologists of World Laparoscopy Hospital.
We have SPECIAL arrangement for lady doctors IN THE PREMISES OF WORLD LAPAROSCOPY HOSPITAL. It has all the basic services and facilities and is attended by one lady attendant. Special care has been made to give an atmosphere of homely environment only for lady doctors. This facility is strictly on first come first serve basis as we have limited number of rooms in the hostel for lady doctors. The hostel provides a safe and comfortable environment and is strictly no smoking zone.
Doctor's Hostel Deluxe Room: Tariff is Rs 1500 Inclusive of all taxes) for single occupancy and Rs 1000 (Inclusive of all taxes) for double occupancy (will be shared by one more doctor).
Services & Facilities of Ladies Hostel:
Well appointed fully furnished AC rooms with attach bath
Wi-Fi Internet Access
Complimentary Breakfast
24 hours female matron
LCD television with satellite channels
Tea/ Coffee maker
Common kitchen for self cooking
Full Generator backup
Aqua guard, Geyser and Fridge
Click to book room in Doctor's Hostel
Please note that accommodation is reserved on first come first served basis and it is advised to reserve your room prior to arrival. Gurugram is one of the most expensive and modern city of India. In case you want very economical budget accommodation in a guest house or luxury five star expensive hotel then there are several 5 star hotels nearby and we can book any of them for you on request near to hospital. For 5star or budget accommodation booking please send your request by email to hostel@laparoscopyhospital.com.
Accommodation For Doctor Taking Training At World Laparoscopy Training Institute, Dubai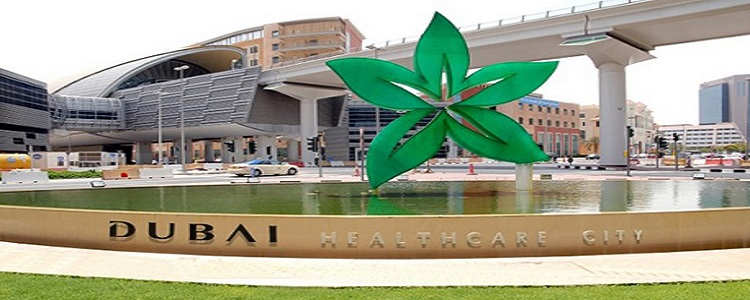 The Doctors who come to World Laparoscopy Training Institute, Dubai, have a wide choice of accommodation. You can choose from residences, hotels and host families. For our Doctors from outside of United Arab Amirates, the following hotels and inns are located near World Laparoscopy Training Institute, Dubai. Candidates must arrange accommodation at their own cost. However we definitely help to find a suitable accommodation for you. If you want just walking distance from our institute in Dubai, you should stay at any of the following hotels near Dubai Healthcare City. Please reserve your accommodation through https://www.booking.com
Hyatt Regency Dubai (Five Star)
Reflections Hotel (Three Star)
Arabian Park Hotel (Three Star)
Goldstate Hotel (Four Star)
Roda Medha Suites (Three Star) Recommended for family
For other 5 star or budget accommodation booking please send your request by email to hostel@laparoscopyhospital.com or you can book hotels in Dubai with booking.com.  Dubai Healthcare City (DHCC), located in the heart of Dubai is the world's largest healthcare free zone and there are hundreds of hotel arround this.