Download WLH Mobile Application
World Laparoscopy Hospital is a nonprofit super specialty academic medical institute that integrates clinical and hospital care with research and education in Minimal Access Surgery. WLH was established in 2001 as a center of excellence, to provide advanced surgical treatment through minimal access surgery. The WLH is recognized worldwide as today's reference training center in minimally access surgery. By browsing virtual digital University. Once you will pay your initial admission fee and apply for "Hands On" Fellowship or Diploma in Minimal Access Surgery Course at World Laparoscopy Hospital you will get a user name and password from us for fully functional member area. Your training and tutorial and video lecture session will start from the same day. So that you can develop your laparoscopic theoretical knowledge before you come for laparoscopic practical surgery training.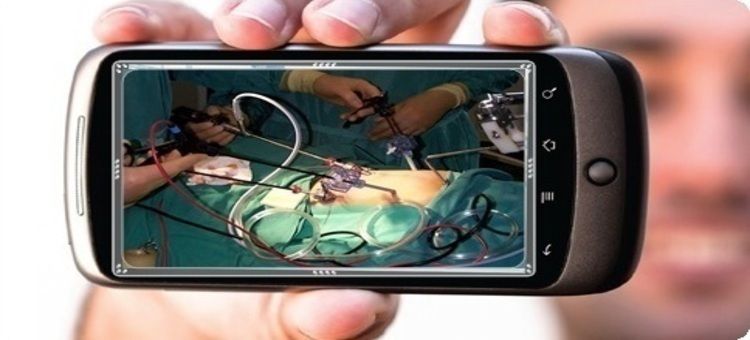 Click here to get admission and download fully functional Interactive mobile application Now!
What Can You Do with World Laparoscopy Hospital Mobile Application?
For any surgeon or gynecologist who want to learn laparoscopic surgery, video recording of a lectures and surgery is just as important as taking actual notes. Fortunately, now, students of WLH they don't need to record video and have it be integrated with their typing as we will start giving you in your mobile from today. Additionally, playing back the video will allow you to see what you will learn once you will come for the "Hands On" part of the course at World Laparoscopy Hospital. Doctor can access laparoscopic article, laparoscopic lecture and surgery videos and images uploaded by faculty of World Laparoscopy Hospital and experience directly from their mobile devices using the appropriate media-specific software. Help doctors track and manage the progress of CME, from turning in Fellowship and Diploma in Minimal Access Surgery assignments to reminders to pick up the CME certificate. Tasks allow them to mark when they have started a CME, when it's in progress, and when complete. This is the place where instructors go to post the news surgeons and gynecologist need to know. Students have instant, on-the-go access to the latest announcements. Read and reflect on article of World Journal of Laparoscopic Surgery. Both students and WLH instructors can comment on Journals. The World Journal of Laparoscopic Surgery is the quarterly peer reviewed official publication of the World Association of Laparoscopic Surgeons. Additionally, playing back the laparoscopic video will allow you to see what you were doing wrong as you go along laparoscopic surgery. Mobile application of World Laparoscopy Hospital can sync with lecture video files from our server, if you have the desktop software. If this is the case, any slides that you have on the desktop will be able to be shown on the mobile version as well. Mobile application of World Laparoscopy Hospital is a useful tool for any student that does not want to miss anything important.
The most common mobile operating systems are:
Android
Android is from Google Inc. Large amount of software on Android devices (such as such as Play Store, Google Search, Google Play Services, Google Music, and so on) are proprietary and licensed. Most major mobile service providers carry an Android device. Since HTC Dream was introduced, there has been an explosion in the number of devices that carry Android OS. Top ten phone who use android is: Google Nexus 5, HTC One, Samsung Galaxy Note 3 and 4, Samsung Galaxy S4, LG Electronics Optimus G Pro, Motorola Moto X, Sony Xperia Z
Blackberry
BlackBerry 10 BlackBerry. It is closed source and proprietary. BlackBerry 10 (previously BlackBerry BBX) was the next generation platform for BlackBerry smart phones and tablets. One OS was planned for both Blackberry smart phones and tablets going forward.
Apple iOS
iOS is from Apple Inc. It is closed source and proprietary and built on open source Darwin core OS. The Apple iPhone, iPod Touch, iPad and second-generation Apple TV all use an operating system called iOS, which is derived from Mac OS X.
Windows Phone
Windows Phone is from Microsoft. It is closed source and proprietary. On February 15, 2010, Microsoft unveiled its next-generation mobile OS, Windows Phone. The new mobile OS includes a completely new over-hauled UI inspired by Microsoft's "Metro Design Language". It includes full integration of Microsoft services such as Microsoft SkyDrive and Office, Xbox Music, Xbox Video, Xbox Live games and Bing, but also integrates with many other non-Microsoft services such as Facebook and Google accounts. Windows Phone devices are made primarily by Nokia, along with HTC, Samsung, Huawei and other OEMs.