Fellowship in Laparoscopy: Course starts from 1st of every month at World Laparoscopy Hospital, Gurugram, Delhi, India
Fellowship Duration: 14 days Hands - On Comprehensive University Recognized Course of Minimal Access Surgery
Certification and Accreditation: Fellowship certificate will be issued by a government-approved university that is recognized by the University Grants Commission, a statutory body under the Department of Higher Education, Ministry of Education, Government of India.
Hours of Hands-On Training: Rigorous daily 9 hours didactic session with experimental lab and real operation theatre exposure
Specialty: For General Surgeon, Gynecologist, Urologist and Pediatric Surgeon
Course Director and Chief Trainers: Prof. R.K. Mishra, Prof. Steven D Wexner
Fellowship Course Fee: Rs 1,55,000 only for Indian Doctors and 4,200 USD for Overseas Doctors (Including Study Material, Working Lunch, Lab Expenses, OT Dress and Local Transport). Candidate should pay the registration fee 5000 rupees at the time of application of course remaining fee ot the course on first day at the time of joining the course.
Location: World Laparoscopy Hospital, DLF Phase II, Cyber City, Gurgaon, NCR Delhi, India
Accommodation: Tariff is Rs 1500/day at WLH premises and Rs 2200/day at Pacific Hotel (Owned by WLH).
Admission: CLICK HERE TO APPLY FOR THIS COURSE (For any Course Related Query Please Call Mr. Anand Sinha at 00919811416832)
The Fellowship in Minimal Access Surgery (F.MAS) training course at World Laparoscopy Hospital India is designed for general surgeons, gynecologists, pediatric surgeons, and urologists. The course lasts for two weeks and starts on the 1st of every month. At World Laparoscopy Hospital, we provide the resources and opportunities for dedicated surgeons and gynecologists to realize their dreams of becoming skilled laparoscopic surgeons.
World Laparoscopy Hospital has been conducting the Fellowship in Laparoscopic Surgery program for 23 years, and over 11,000 surgeons and gynecologists from 138 countries have successfully completed the Fellowship in Minimal Access Surgery. At this center of excellence laparoscopic institute, there are ample opportunities to learn and practice all practical laparoscopic surgeries in one of the most modern laparoscopic wet training labs, followed by exposure to live laparoscopic procedures in the operating theatre with our expert consultants.
Video Chat With Admission Counselor
Admission to the program is on a first-come, first-served basis, but if the number of applicants is more for the same month, candidates must take an online entrance exam. The laparoscopic courses offered by World Laparoscopy Hospital are recognized by universities and are internationally recognized by the World Association of Laparoscopic Surgeons.
For surgeons to perform laparoscopic operations on human patients, they must practice the procedures and must become thoroughly familiar with the subtleties of each maneuver.
Surgeons & Urologists should be competent to independently perform following laparoscopic surgery after F.MAS laparoscopic training course:


Diagnostic Laparoscopy, Diagnostic Thoracoscopy


Laparoscopic Cholecystectomy


Laparoscopic Appendectomy


Laparoscopic Repair of Inguinal Hernia (TAPP and TEP)


Laparoscopic Repair of Para umbilical Hernia


Laparoscopic Repair of Incisional Hernia


Laparoscopic Repair of Duodenal Perforation


Techniques to do laparoscopy on an abdomen with previous abdominal scar


Procedures for Prolapse and Piles


Suturing and Knotting of any visceral injury


Simple Thoracoscopic Procedures


Laparoscopic Management of Undescended Testes


Laparoscopic Management of Varicocele


Retroperitoneoscopic Nephrectomy


Retroperitoneoscopic Ureterolithotomy
INTERESTED SURGEONS CAN LEARN GYNECOLOGICAL AND UROLOGICAL LAPAROSCOPIC PROCEDURES.
Gynecologists should be competent to independently perform following laparoscopic surgery after F.MAS laparoscopic training course:

Diagnostic Laparoscopy and Laparoscopic Sterilization


Laparoscopic Management of Ovarian Cyst


Laparoscopic Salpingo-Oophorectomy


Laparoscopic Management of Tubal Pregnancy


Laparoscopic Myomectomy


Laparoscopic Assisted Vaginal Hysterectomy


Laparoscopic Total Hysterectomy and Laparoscopic Cervical Circlage


Supracervical Laparoscopic Hysterectomy


Laparoscopic Re-canalization Surgery


Diagnostic Hysteroscopy
UNIQUE FEATURES ON INTEGRATING THE DIFFERENT PROGRAMS
You can receive a 25% discount on the fee for the Robotic Surgery Course, Upper and Lower GI Endoscopy Course, or IVF Course if you enroll in them together with the Laparoscopic Fellowship or Diploma program. Please note that the discount only applies to the other courses that you integrate with the Laparoscopy program and not to the Laparoscopic Surgery Course fee.
Laparoscopic Fellowship Course Structure:
The first step in the F.MAS course is to cover the essential components of Laparoscopic Surgery. During the first week of training, the Fellowship in Minimal Access Surgery program focuses on "HANDS ON" training and essential minimal access surgical skills. All Fellowship trainees develop the necessary fundamentals of laparoscopy, which enable them to learn laparoscopic operative techniques covered in the next two weeks of the course. The Fellowship in Minimal Access Surgery Course is entirely candidate-centered and aims to impart basic and advanced theoretical and practical knowledge in minimal access surgery to young and experienced surgeons and gynecologists in a structured manner. Emphasis is placed on practical problems that a Laparoscopic Surgeon encounters on a day-to-day basis.
The course begins by teaching laparoscopic access techniques such as safe trocar insertion, pneumoperitoneum, suturing and knotting, dissection techniques, and tissue retrieval techniques. The course also covers the principles of the baseball diamond, concept of port position, and principles of safe use of various energy sources, among other essential skills. Once the fundamentals of laparoscopic surgery are taught, all the clinical surgery topics will be taught step by step and demonstrated on live patients in the real operation theatre. During live surgery, surgeons can ask any questions they want and request the consultant to demonstrate these tasks on live patients. At World Laparoscopy Hospital, live surgery demonstrations are conducted in accordance with ethical guidelines, and only with patients who have given their informed consent. During these demonstrations, the consulting surgeon may explain the steps of the procedure and answer questions from the participating surgeons. Please remember to maintain a professional demeanor during the surgery and respect the patient's privacy and dignity. We will also be following strict protocols to ensure the safety of the patient and staff in the operating room.
By the end of the course, attending surgeons and gynecologists should be able to confidently perform all the taught procedures on their own patients. The course offers both theoretical knowledge and practice in a highly advanced HD laparoscopic skill lab. Expert professors provide structured lectures that are complemented with exercises under the watchful eyes of the faculty. This ensures that participants receive sufficient theoretical knowledge and the right experience to develop hand-eye coordination.
Frequently Asked Questions of F.MAS Course
Complete hands-on training of laparoscopic suturing and knotting will be provided under the supervision of Prof. R. K. Mishra. Before surgeons can learn the subtleties of a new type of operation, they must first be reminded of the basics, including the indications and contraindications for a given laparoscopic operation, the pertinent applied anatomy with regard to both open and laparoscopic approaches, appropriate instrumentation, ergonomics planning, including trocar position, patient position, and the method to allow adequate exposure using traction and countertraction, as well as possible surgical task analysis and associated complications. This way, pitfalls can be recognized and avoided.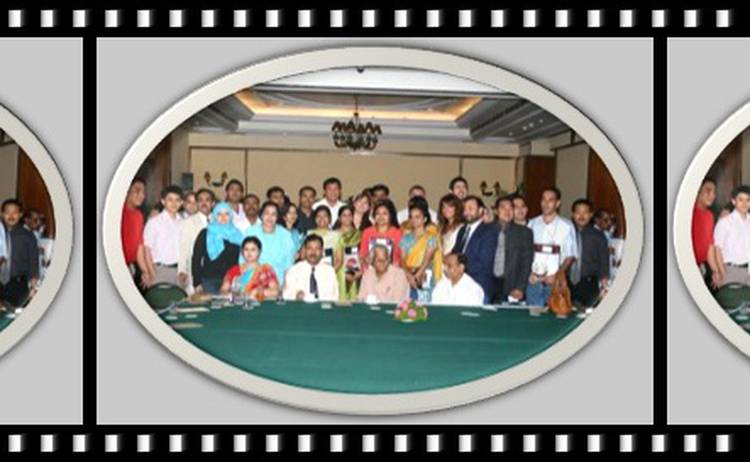 Our Batch With Then Honarable Defense Minister of India Mr. George Fernandes
Laparoscopic Training Course Director: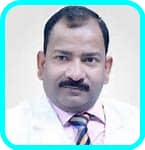 Prof. R.K. Mishra
MBBS (Honours); MS; MRCS; Dip.Lap; F.MAS; D.MAS; FICRS
The Professor and Head of Minimal Access Surgery at Singhania University is a highly experienced and qualified expert in the field of laparoscopic and robotic surgery. He is the first university-qualified Master Minimal Access Surgeon in India (M.MAS) and has a long list of impressive credentials, including serving as Editor in Chief of the World Journal of Laparoscopic Surgery (WJOLS) and General Secretary of both the World Association of Laparoscopic Surgeons (WALS) and the International College of Robotic Surgeons (ICRS). He is also a member of various prestigious international associations such as the European Association for Endoscopic Surgery (EAES), European Association for Transluminal Surgery (EATS), Society of American Gastrointestinal and Endoscopic Surgeons (SAGES), Society of Laparoendoscopic Surgeons (SLS), Society of Robotic Surgery (SRS), and Clinical Robotic Surgery Association (CRSA). Additionally, he is a Fellow of the International Medical Sciences Academy (IMSA), a member of the Indian Association of Gastrointestinal Endosurgeons (IAGES), the Association of Surgeons of India (ASI), and the Indian Medical Association (IMA).
With over 25 years of experience teaching laparoscopic surgery and 12 years of experience in da Vinci robotic surgery, he has trained more than 11,000 surgeons, urologists, pediatric surgeons, and gynecologists from more than 138 countries. He has authored six single-authored books and contributed more than 20 chapters to international co-authored books on Minimal Access Surgery, in addition to publishing over 100 articles in various international journals. He has also been the chief editor of the World Journal of Laparoscopic Surgery for the past 12 years.
As the main faculty of the intensive laparoscopic training course, Prof. R K Mishra will be physically present throughout the course, taking most of the classes, remaining present during lab sessions, and taking students with him to the operation theatre to demonstrate live surgeries. His focus on the basics of laparoscopic surgery and subtleties of new techniques, along with an emphasis on indications, contraindications, pertinent anatomy, appropriate instrumentation, ergonomics, and potential complications, will provide a comprehensive and well-rounded education for all trainees.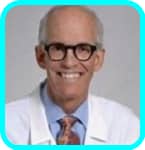 Prof. Steven D Wexner
M.D., Ph.D (Hon), FACS, FRCS (Eng), FRCS (Ed), FRCS I (Hon), Hon FRCS (Glasg)
Steven D. Wexner, M.D., Ph.D. (Honorary) FACS, FRCS, FRCS (Ed) currently serves as the Director of the Digestive Disease Center at Cleveland Clinic Florida and is also the Chairman of the Department of Colorectal Surgery. He is a distinguished faculty member of World Laparoscopy Hospital and delivers lectures during their courses held in India, Dubai and USA. With his extensive experience, Dr. Wexner previously held several key positions at Cleveland Clinic Florida, including Chief Academic Officer (2007-2012), Chief of Staff (1997-2007), and Chairman of the Division of Research and Education (1996-2007).
Dr. Wexner's remarkable work in the field of colorectal surgery has led to the development of the double-stapling technique as the gold standard in J-Pouches, which has greatly improved the quality of life for patients who would otherwise require a permanent ileostomy. He has also played a vital role in the adoption of the ileal J-Pouch and the colonic J-Pouch for patients with ulcerative colitis or familial adenomatous polyposis, and rectal cancer respectively.
Furthermore, Dr. Wexner has been a driving force behind the establishment of the American College of Surgeons Commission on Cancer National Accreditation Program for Rectal Cancer (NAPRC), which began accepting applications in June 2017. This initiative is the culmination of Dr. Wexner's seven-year campaign to standardize and globalize the practice of colorectal surgery through international collaboration and advocacy. Notably, Dr. Wexner started this approach in 1988, long before global collaboration between physicians and researchers became common.
Prof. Joel Cardenas Goicoechea
M.D., MBA, Obstetrician and Gynecologist
Dr. Joel Cardenas-Goicoechea is a board-certified obstetrician-gynecologist who holds the American Board of Obstetrics and Gynecology certification. He is an expert in laparoscopic Gynecologic Oncology, which is also certified by the American Board of Obstetrics and Gynecology. Dr. Cardenas-Goicoechea practices in Weston, Florida and is affiliated with multiple hospitals in the area, including Cleveland Clinic Weston and UF Health Shands Hospital. As an OB-GYN specialist, he focuses on the reproductive tract of women and provides care for pregnancy and childbirth.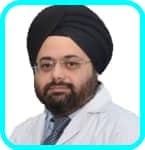 Dr Bhavneet Bhalla
MS, FMBS, FALS, FIAGES, FAIS, FMAS
Dr Bhavneet Bhalla is a Consultant Laparoscopic, Bariatric and Robotic Surgeon and GI Endoscopist at World Laparoscopy Hospital, Gurugram. He is the Course Director for FMAS, DMAS and Robotic Surgery fellowship courses and also the Course Director for the GI Endoscopy Fellowship Course. He has conducted many workshops for GI endoscopy, ERCP and Laparoscopic Surgery, and has trained numerous surgeons and gynaecologists in art and science of laparoscopy surgery and GI endoscopy.
Dr. Salomón Corral Macías
MD; F.MAS; D.MAS; M.MAS; FICRS
Dr. Salomón Corral Macías obtained his medical degree from the Juarez University of the State of Durango, and he completed his postgraduate degree in General Surgery at the General Hospital of Durango. He has also completed an Advanced Laparoscopic Surgery program in the USA. Dr. Corral Macías is a Certified Surgeon by the Mexican Council of General Surgery, and he holds diplomas in GI endoscopy, Diagnostic Ultrasound (UJED), and Advance Bariatric Surgery (ITESM). He is an active member of various associations, including the Mexican Association of General Surgery, the Mexican Hernia Association, the World Association of Laparoscopic Surgeons, the International College of Robotic Surgeons, the Clinical Robotic Surgery Association (CRSA), and the Society of American Gastrointestinal and Endoscopic Surgeons (SAGES). Additionally, he serves as an editorial Board Member of the World Journal of Laparoscopic Surgery (WJOLS). Dr. Salomón will be delivering lectures, and he will be present during lab sessions to assist and guide students, and will also take them to the animal lab to perform live surgeries.
Laparoscopic Surgeon's Feedback
Laparoscopic surgery training is an intensive program that includes 8 hours of daily hands-on training from 8:00 AM to 4:00 PM. The training covers all essential and advanced laparoscopic general surgery, gynecological, and urological endoscopic procedures. The course is scientifically designed according to the international protocol of laparoscopic education, which has been proven to be effective in learning Minimal Access Surgery. In addition to hands-on training, our minimally invasive surgical training also provides post-training online support through the world's largest and most updated online library of laparoscopic study materials. This includes videos, articles, PowerPoint presentations, and eBooks, which are kept for members only on our dedicated server.. We provide Laparoscopic Study Materials of Worth 3000 USD Completely Free of Cost during course. Free laparoscopic study material to complement practical knowledge is provided with the course.
The course fee for F.MAS is 1,55,000 Rupees for Indian surgeons and 4,200 USD for overseas surgeon and NRI. There is no extra charge to utilize hospital resources like internet, laparoscopic instruments, O. T. Dress, Library, Videos, CDs. Working lunch, snacks tea and coffee will be provided whole day during course. Doctors dedicated accommodation is available at subsidized tariff in Pacific Hotel (Owned and Managed By WLH). Hospital has its own deluxe bus to bring surgeons to hospital. For Indian doctors, accommodation is available in the hospital campus.
Admission is on first come first serve basis but if the applicant are more for same month candidate has to take Online entrance exam. Candidates must hold M.B; B.S or equivalent and at least 3 years post-registration experience in General surgery or Gynecology or degree of M.S or M.D for Indian candidates.
Doctors should have valid medical registration.
Overseas Doctor should have equivalent qualification.
Only Online Application is sufficient for admission to the Fellowship in Minimal Access Surgery (F.MAS) Training course.