Click here to take Scholarship Exam
Click here to take WLH Entrance Exam
Frequently Asked Questions on WLH Online Exams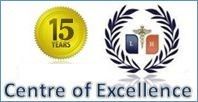 Generally, admission to the training course is without any entrance examination and strictly on first come first serve basis. However, when there are applications exceeding the batch size for the month, entrance exam may be required. Hence it is advised to reserve the seat in advance. Within past one and half decade there has been a steady increase in the number of doctors taking the laparoscopic training at World Laparoscopy Hospital and this number is growing each year. As one of the most popular and oldest laparoscopic and da vinci robotic surgical institute in the world, and being center of excellence in Minimal Access Surgery training, this is our responsibility to make a community of highly skilled surgeon who can perform safer laparoscopic surgery on their patient. Seeing the long waiting list of admission candidates are obliged to take an online entrance exam in surgery and gynecology before they will be selected for "Hands On" laparoscopic training at this institute. Candidates will be selected by the Admission Committee on the basis of their final scores in online entrance exam or their previous qualification and experience. The Admission Committee is authorized to take decision about the selection well in advance so that there should not be any problem in VISA.
Exemption from Entrance Test for admission to F.MAS and D.MAS course at World Laparoscopy Hospital:
Selection Criteria:
We use First-come First-serve basis in evaluating applications. The candidate who will book their seat well in advance can get exemption from entrance exam. F.MAS and D.MAS course start every month from 1st of the month. If you will apply for course nearer to starting date even if you are well qualified you have to compete with other candidates and you are required to take entrance test and admission will be given to the doctor who score more in online entrance test. Following Candidates are Exempted from Entrance Exam:
Candidates with Master Degree or DNB or Diploma and having more than 3 years of work experience in his/her specialty
Overseas Doctor who has more than 3 year post graduation experience after completing their residency in Gynecology, Surgery, Urology or Pediatric Surgery.
Candidates with MRCS, MRCOG or FRCS Degree
Candidates with M.Ch Degree in Gastroenterology, Urology or Hepatobiliary
Candidate who has cleared the American Board Exam or Canadian Board Exam
Candidates who has already 3 year experience in Laparoscopic Surgery (Certificate in Required by chief of hospital or program director)
Candidate who has licence to practice surgery or gynecology by Government of their respective country with more than 3 year experience of performing open surgery.
Medical College/University teachers with three or more years of teaching experience are exempted from the Entrance Test.

Laparoscopic Courses of World Laparoscopy Hospital are university recognized courses, endorsed by World Association of Laparoscopic Surgeons and accredited internationally by International Accreditation Organization (IAO), Houston, USA. Robotic Surgery Training is also endorsed by Intuitive Surgical incorporation da Vinci® Surgical System, USA..
Click here to take Entrance or Scholarship Exam
If you are just MBBS with experience in surgery and gynecology and your countries Post Graduate Qualification is not equivalent to Indian Medical Council and you are not qualifying for exemption then you need to take the Entrance Test.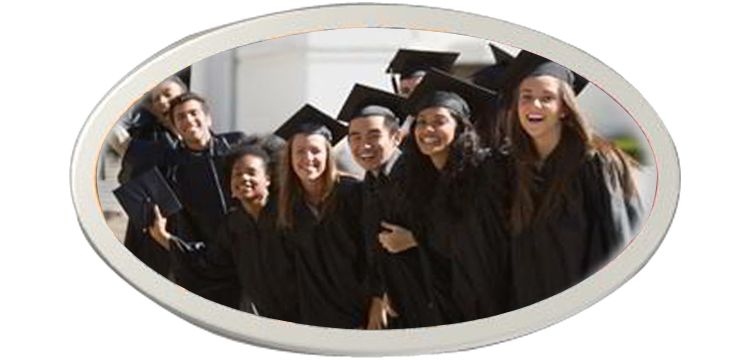 Once you are accepted for course you need to send the initial admission fee. You can send the application form for initial consideration without paying anything but for confirmation you need to pay partial tuition fee towards the course. If you are paying through cheque or demand draft you should send demand draft of 5,000 Indian rupees or 100 US dollars for final confirmation to your participation in FELLOWSHIP IN MINIMAL ACCESS SURGERY programme, 2,00 USD or 10,000 for Combined Diploma in Minimal Access Surgery and Fellowship in Minimal Access Surgery and 500 USD for MASTER IN MINIMAL ACCESS SURGERY. The amount you are paying right now by credit card or demand draft will be deducted from the total fee.
Academic Session:
The academic session for the F.MAS and D.MAS programme commences from the 1st of every month.
Application process:

Application from eligible Indian & other foreign students for admission in laparoscopic training course is invited every month. Applicants are advised to submit their dully completed Online Application form with necessary supporting documents (photocopy) as early as possible. Applications received is considered on a first come first serve basis and applications received is considered in accordance with the availability of seats. All foreign and indian students must have to pass the online entrance examination conducted by the examination department of World Laparoscopy Hospital.
Each applicant is considered on an individual basis and finalization of admission is determined by the concerned authority of World Laparoscopy Hospital.
Deserving candidates can register their name in advance for laparoscopic course by paying the initial admission fee once they qualify the entrance exam. The registered Indian and other foreign candidates must complete the necessary admission procedure at least 15 days in advance, failing which their advance registration money shall be forfeited. Candidates found unqualified by the institute shall get their initial registration money back. No claim of advance registration money shall be entertained after the deadline for admission.
Applicant must submit the completed application form along with all the supporting documents to the World Laparoscopy Hospital at the following address:
(I) ELIGIBILITY FOR ADMISSION IN LAPAROSCOPIC TRAINING PROGRAMME:
Age: A candidate who has already completed 25 years of age as on 15th November is eligible to apply for admission in laparoscopic training programme.
Entrance Examination: The World Laparoscopy Hospital conducts its own online entrance examination for Indian and other foreign students.
Academic Qualification: An applicant should be a qualified surgeon, gynecologist, urologist or pediatric surgeon.
Visa: Foreign candidates other than Indian Nationals will require visa. The institute will help in obtaining visa after the student is granted admission to this Institution.
(II) FOR POSTGRADUATE PROGRAMME M.MAS:
Academic Session:
The academic session for the postgraduate Medical Courses (M.MAS) commences from 1st of July of every year.
Duration of Postgraduate Programs:
The total duration of the residential Postgraduate programs in the taught and research subjects is of two years.
Each applicant is considered on an individual basis and finalization of admission is determined by the concerned authority of this institute.