Start date: 26th of February, June and October (All the future course of this year full)
Duration: 3 days Fellowship in Arthroscopic Surgery
Level: Beginner and Intermediate
Location: Campus, World Laparoscopy Hospital, Full Time
Hands On Intensive Arthroscopic Surgery Course for Orthopedic Surgeons
This is a unique course conducted by World Laparoscopy Hospital for Orthopedic surgeons. It contains a number of motor skill training tasks that guide trainees through the first steps of arthroscopy. The Hanys On practical on workstation facilitates structured and ambidextrous training of fundamental arthroscopy skills such as image centering, horizon control, telescoping, triangulation and using different optics. The arthroscopy course curriculum includes different meniscus lesions, synovitial membrane inflammations, subacromial debridement, decompression, and loose body removal.
This course includes live surgery, workshops and discussion groups on Arthroscopic surgery consist of
Practical training on anatomical specimen
OT Sessions
Theoretical teaching
Time
Topic
Venue
First Day
9:30am - 10:00am
Registration
Admin office G.F
10:00am - 11:00am
PowerPoint Presentation on the General Principals of Arthroscopic Surgery
Lecture Hall I
11:00am - 11:15am
Tea/Coffee Break
Cafeteria
11:15am - 01:15pm
Demonstration and Discussion of the designing and use of various Reusable and Disposable Basement I instruments used in Arthroscopic Surgery. Their maintenance and sterilization.
Resource Area
01:15pm - 01:45pm
Lunch
Cafeteria
1:45pm - 2:45pm
Demonstration and Discussion of varius optical equipments used in Arthroscopy Surgery.
Skill Lab
02:45pm - 4:00pm
Hands on Training on Diagnostic Arthroscopy
Skill Lab
Second Day
9:30am - 11:00am
PowerPoint Presentation on meniscal Injury and its management.
Lecture Hall I
11:00am - 11:15am
Tea/Coffee Break
Cafeteria
11:15am - 12:45pm
PowerPoint Presentation on ACL/PCL Lecture Hall injuries and its management
Lecture Hall I
01:15pm - 01:45pm
Lunch
Cafeteria
01:30pm - 04:00pm
Hands on Training on partial menisectomy Hands on Training on meniscal suturing, outside/ in techniques. Hands on Training on Single bundle ACL reconstruction using hamstring graft.
Skill Lab
Third Day
9:00am - 01:00pm
Interactive and Live demonstration of Sports Injury Centre various Arthroscopic Procedures
Sports Injury CentreSafdarganj Hospital, New Delhi
1.30pm - 03:30pm
Certification Ceremony and Lunch
Pacific Hotel, Sec 15 Gurugram.
Course Date: Fellowship Course in Arthroscopy is Every year from 26th to 28th February, 26th to 28th of June, and 26th to 28th of October (Three Days Intensive Course)
Certification
Certificate of Training will be awarded by Government Recognized University
Evaluation
During the programme, trainees will be evaluated from staffs of the TGO University concerning working ability and attitude and MCQ test. At the end of the programme, they will receive a certificate of attending.
Practical session
Experimental lab training
Normal examination
Menisectomy / Meniscal suture
ACL repair (BTB, Hamstring)
Arthrolysis
Chondral defect
Fees
1700 USD for Overseas candidate and 67,000 Rupees for Indians. Lunch is catered for the host.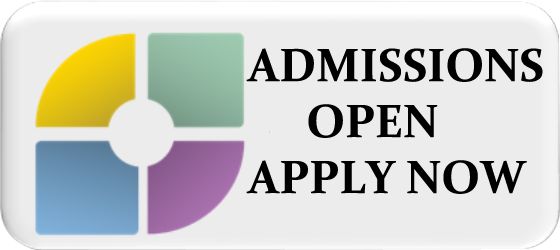 Information and registration