157th Batch of Laparoscopic Training started at World Laparoscopy Hospital.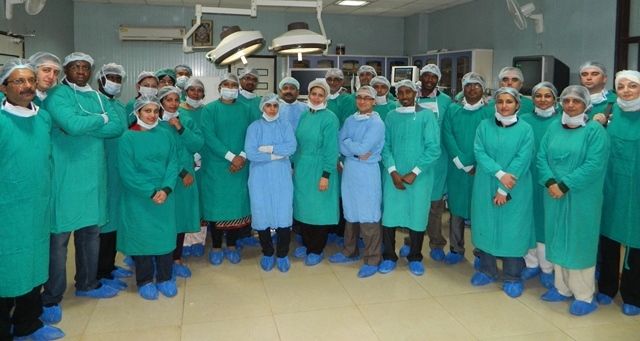 On 1st February 2013, 157th Batch of Laparoscopic Training started at World Laparascopy Hospital. 28 Surgeons and Gynecologist from all over World has enrolled themself in this batch. Minimally invasive techniques are gaining importance in many operative fields thus have to have a continuous improvement both theoretical knowledge as well as of practical skills. Since 2001 the World Laparascopy Hospital has offered a broad variety of endoscopic courses directed by a renown international faculty. Quality is key - this is the reason all Minimal Access Surgeon courses are accredited by the respective medical societies including World Association of Laparoscopic Surgeons. World Laparoscopy Hospital is the premier institute of Minimal Access Surgery and enjoying its 12th year of Laparoscoic Training as centre of excellence.
Our state-of-the-art training facilities in Gurgaon, India offer 12 workstations for a maximum of 36 participants. Training modules have been developed for "dry" and "wet" lab learning laparoscopic procedures surgeons and gynecologist. Intensive hands-on sessions on plan the genuine case and small working teams are a great set-up with an intensive exchange of data. The World Laparascopy Hospital enjoys a world-wide reputation for medical training of physicians, senior consultant, ward and hospital management. The CME accredited courses of World Laparascopy Hospital contain hands-on workshop, management seminars and international symposia.
With the the World Laparascopy Hospital was presented the World Congress Lord Ashdown award as 'Global Healthcare professional Education Institution in Minimal Access Surgery. The Fellowship and Diploma in Minimal Access Surgery of World Laparascopy Hospital are of premium quality and accredited through the respective medical societies and international medical associations.
3 COMMENTS
Top