Graduation of D. MAS (January 2013) at World Laparascopy Hospital
Since 2001, general surgery and gynecological specialist and consultant have been essential for WALS, University and ICRS to pass an examination inside the Fundamentals of Laparoscopic Surgery (FLS) before selling it to go ahead and take Diploma certificate in laparoscopic Surgery. Current studies suggest mandatory FLS certification should be extended to practicing surgeons at the same time.
Our target World Laparascopy Hospital ended up being to appraise the feasibility and potential dependence on certifying practicing surgeons within the University of TGO health care system," said DR. R. K. MISHRA, Professor TGO University, who presented the research in the 2012 meeting of the World Association of laparoscopic Surgeons (WALS).
A group led by DR R K MISHRA , enrolled all attending general surgeons and gynecologists credentialed in laparoscopy from WLH Laparoscopic medical centers. The project was sustained by a grant through the WALS and Effectiveness Grants Program. Dr. Mishra said, "This project was important since little or no work ended up done previously for practicing surgeons using the Fellowship program. There's an increasing requirement of validated, objective measures to make sure that competency, for faculty."
Although experience levels varied, every one of the surgeons and gynaecologist were credentialed in laparoscopy at their hospitals, which are academic institutions. Sudden expenses said that they had learned laparoscopy during training rather than by experience, based largely on whenever they completed their residency. About one-third from the surgeons who completed the baseline skills assessment failed the manual skills pretest. Participants were notified with their performance on the exam and were permitted to practice up to they deemed they have to prior to taking the Fellowship certification exam. They spent an average of 72 hours training for the manual skills and cognitive materials during Fellowship in Minimal Access Surgery.
Of the 35 surgeons and Gynecologist who took the certification exam, one failed the manual skills test and oe failed the cognitive exam; six of such participants remediated successfully. Of note, a subset analysis showed that those that scored well around the pretest practiced less for the certification exam, whereas those who scored poorly studied more. "This implies that the people who required to practice succeeded, and they improved," Dr. Chowhan said.
Every one of the participant considers this research important from both a methodology and innovation perspective. "I credit the trainer and team for utilizing this extensively validated tool within an institutional review board-approved protocol to evaluate the performance of practicing surgeons," he said.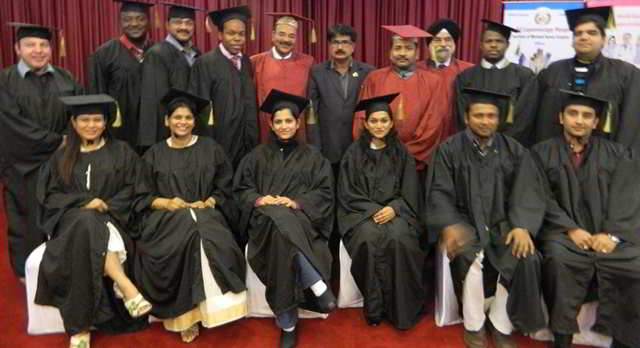 Participant also commended the study participants. "It's an incredibly big challenge to assess senior folks who suffer from been practicing surgery regularly. This can be something we need to do." He pointed out that it will be helpful to understand what level the surgeons had been performing at before taking the pretest. "A check out page suggests any particular one beyond four in our surgeons doesn't have essential laparoscopic skills," Are these general surgeons and gynecologists regularly performing laparoscopic surgery inside their institutions? I suppose these are, but that's a crucial point."
Participant also found it interesting the surgeons had the ability to grow their skills sufficiently with an average of just 5 hours of education. We wonder whether this could not mean they've improved their laparoscopic skills, but that they've were able to pass an exam with a simulator. If fellowship certification is usually recommended within an institution or perhaps a state or across the country, will this increase the quality of laparoscopic surgery we ship to our patients?" A joint recommendation issued by WALS along with the ICRS points too the 2 societies hope and suspect that it'll, in one way or any other, and portion of figuring that out means having large enough numbers to generate an exam. "Unless you've enough people doing precisely the same program, you can't measure it.

At this point, greater than 5,500 surgeons have passed fellowship certification till today, resulting in 1,000 new surgeons join that roster yearly. "One of the values to getting people on a common platform is you can start to embark on a whole new field-the comparative effectiveness of education," Dr. Mishra said. "No one program will solve all the whole world of surgery's problems, however enables you to evaluate if the end result needle is moving or otherwise."
Dr. Mishra and colleagues happen to be studying clinical outcomes in as associated with fellowship and Diploma in Minimal Access Surgery. "The issue around specific procedures is always that fellowship is general education; it doesn't necessarily follow how the common laparoscopic injury rate will fall," he said. "If it does, that could be amazing. When it doesn't, that will not detract through the fellowship; this might end up being the needs analysis for future validated procedure training programs." It requires commitment to get all surgeons within a practice certified in Diploma in Minimal Access Surgery. TGO UNIVERSITY Health Alliance requires DIPLOMA certification before general surgeons can gain hospital privileges in laparoscopy. "If someone inside my department hasn't done it, we send them off to make it happen," Dr. Chowhan said. "We feel that this can be a game leveling, minimum expectation in laparoscopy."
Word Laparascopy Hospital , however, is fairly small. "If I were within a hospital with 50 private practice surgeons, it will be more difficult, but there are tons of methods to incentivize people," he explained. For instance, not too long ago, Dr. Mishra plus some of his colleagues undertook a Harvard Robotic Surgery training enter in surgery, gynecology and urology and effectively negotiated a rebate using da Vinci robotic skill. "You don't must take everyone kicking and screaming," Dr. Mishra said. 'This is really a patient safety initiative by World Laparoscopy Hospital, if you demonstrate that you've these skills, we are going to support this.
4 COMMENTS
Top