Da Vinci Robotic Adhesiolysis
At World Laparoscopy Hospital we regularly perform da vinci robotic adhesiolysis for extensive intra abdominal adhesion. The da Vinci robotic surgery strategy is in a position to provide superior clinical results when compared to non-robotic traditional and scope-assisted procedures for the management of extensive intra abdominal adhesion. Since the da Vinci system's Surgeon Console is provided to produce choices with a revolutionary, three-dimensional, multi-level magnification spectrum. Classical scope-assisted laparoscopic surgery typically offers a reduced resolution image, along with a considerably more limited 2D monocular visual view. Furthermore, the da Vinci system's sensitive electronics software controlled technology and the other centimeter diameter surgical robotic arms permit the surgeon to generate highly precise movements inside the incision. For this reason the adhesive tissue are simple to remove having an efficiency and ease uncommon before the era of da vinci robotic surgery. This greater precision significantly eliminates chance of relapse out of missed cancerous tissue. The facts of the da Vinci robotic system also permits choices to stop damaging healthy prostate tissue, which improves clinical results, reduces keloid develop, and makes a contribution to a total shorter recovery period for the patient with adhesion.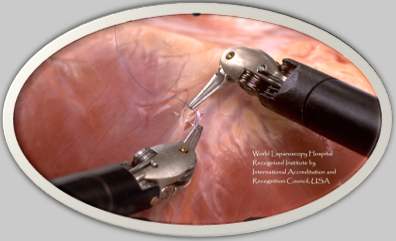 The da vinci robotic surgeon operates while seated comfortably with the da Vinci Surgeon Console, an ergonomically designed console viewing a 3-D picture from the operative site. As the da vinci surgeon moves his hands, wrists and fingers, the instruments are performing the identical movements inside patient's body. The da Vinci Robotic Product is in a position to scale the physician's motions and translate these to the operating arms. The da vinci robotic arms pivot on the 8 mm operating ports eliminating while using patient's body wall for leverage and minimizing tissue damage. Supporting surgical associates help out with installing the appropriate instruments, preparing the 8 mm and also 5 mm port in the patient, and also supervise the laparoscopic arms and tools being utilized when a robotic adhesiolysis is underway. This component provides true 3-D images from your operative field. Operative images are enhanced, refined and optimized using image synchronizers, intense illuminators and camera control units over the course of the robotic surgery.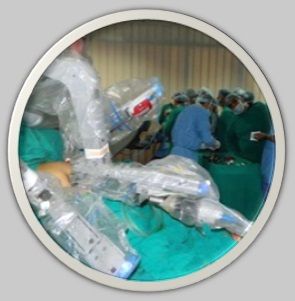 If adhesiolysis is conducted by conventional laparotomy, it give prolonged operative ergonomically challenge and adhesiolysis generated the longest operative times but no significant variations in hemorrhage compare to laparoscopic surgery. The second highest rates of adhesiolysis were in patients who had undergone bilateral mesh hernia repairs or lymphadenectomy or colorectal procedure. da Vinci robotic adhesiolysis is good option for all of these kind of complicated adhesion. da Vinci robotic surgery should be started as a good alternative in case of recurrent intra abdominal adhesion. After robotic surgery some adesive barrier should also be used.
2 COMMENTS
Top