Important Patient Information Regarding Upper GI Endoscopy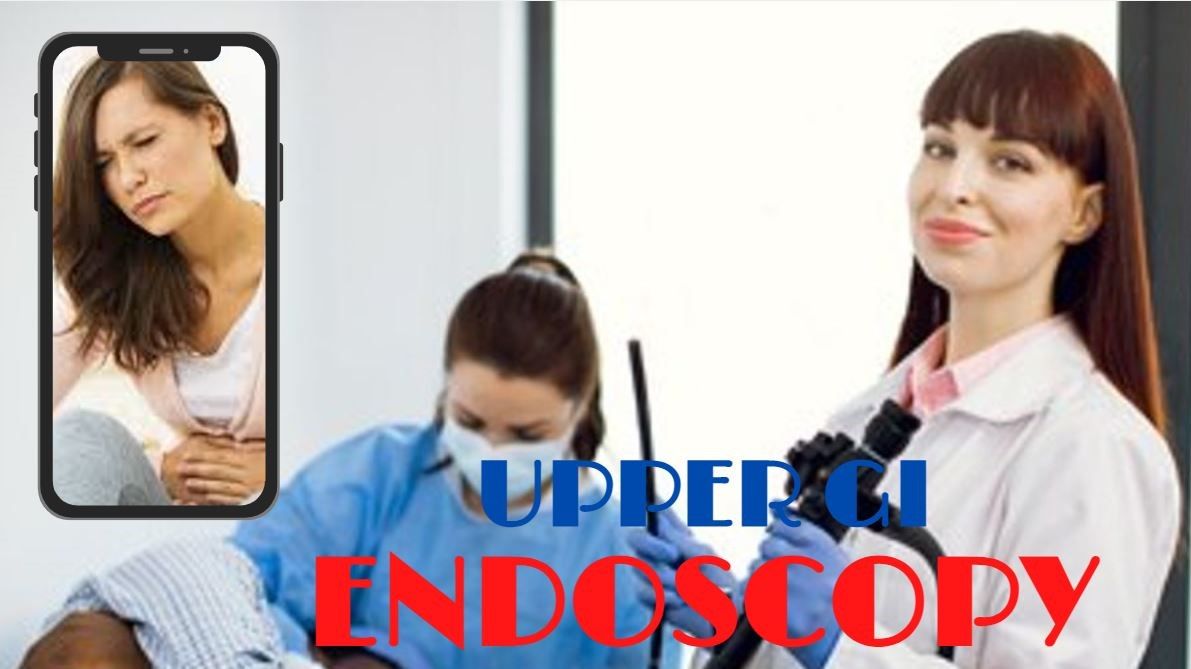 WHAT IS UPPER ENDOSCOPY?
Endoscopy is also known as gastroscopy, EGD, or esophagogastroduodenoscopy is a procedure that allows your surgeon to check out the lining of the esophagus, stomach, and also duodenum. A bendable, lighted tube as thick as your little finger is placed through your mouth into your stomach as well as the duodenum.
WHY IS AN UPPER ENDOSCOPY PERFORMED?
Upper endoscopy is carried out to examine signs and symptoms of stomach pain, nausea or vomiting, difficulty swallowing, or heartburn. It is an exceptional technique for discovering the source of bleeding from the upper gastrointestinal system. It can be made use of to review the esophagus or stomach after major surgical treatment. It is much more precise than X-rays for finding inflammation, ulcers, or tumors of the esophagus, stomach, and also duodenum. An upper endoscopy can find cancer very early as well as can distinguish between cancerous and also noncancerous problems by carrying out biopsies of suspicious locations. Biopsies are taken by utilizing a specialized instrument to sample tissue. These samples are then sent out to the lab to be evaluated. A biopsy is considered for many reasons and also does not imply that cancer cells are presumed. Some instruments can also be passed through the endoscope that allows the doctor to treat several problems with little or no discomfort. Your surgeon can stretch narrowed areas, get rid of polyps, eliminate ingested items, or deal with stomach bleeding.
WHAT PREP WORK IS REQUIRED?
The stomach should be totally empty. You should not eat or drink for approximately 8 hrs prior to the exam. Your surgeon will certainly be extra specific regarding the moment to start fasting relying on the time of day that your examination is set up.
Medicines may require to be changed or prevented. It is best to inform your surgeon about all your present medicines along with allergies to medicines a couple of days before the examination. Most medicines can be proceeded as usual. Drug use such as pain killers, Vitamin E, non-steroidal anti-inflammatories, blood thinners, and insulin should be talked about with your surgeon prior to the assessment.
Likewise, if you have any major conditions, such as heart or lung disease that might require unique interest during the procedure, review this with your surgeon.
You will probably be sedated during the treatment and need to have someone drive you home afterward. Sedatives will impact your judgment as well as reflexes for the rest of the day. You need to not drive or operate machinery till the next day.
WHAT CAN BE EXPECTED DURING THE UPPER ENDOSCOPY?
You might have your throat sprayed with a local anesthetic prior to the examination starts and provided medicine with a blood vessel to assist you to relax during the examination. You will certainly be laid on your side or back in a comfy setting as the endoscope is carefully gone through your mouth and right into your esophagus, stomach as well as duodenum. Air is presented into your tummy throughout the procedure to enable a better view of the stomach lining. The procedure usually lasts 3-15 minutes. The endoscope does not interfere with your breathing. Many people fall asleep throughout the procedure; a few locate it only somewhat uneasy.
WHAT TAKES PLACE AFTER UPPER ENDOSCOPY?
You will be kept an eye on in the endoscopy area for 1 to 2 hrs up until the impacts of the sedatives have actually disappeared. Your throat might be a little sore for a day or 2. You might feel bloated instantly after the procedure as a result of the air that is introduced right into your belly throughout the evaluation. You will certainly be able to resume your diet regimen and take your routine medication after you leave the endoscopy area unless otherwise instructed. Your specialist will normally inform you of your test results on the day of the treatment unless a biopsy was taken. These results take a number of days to return. If you do not remember what your surgeon told you about the assessment or follow-up guidelines,
call your hospital to learn what you were meant to do.
WHAT COMPLICATIONS CAN OCCUR?
Gastroscopy and also biopsy are generally safe when executed by specialists who have had special training and also are experienced in these endoscopic procedures. Complications are uncommon, however, they can happen. They include bleeding from the site of a biopsy or polypectomy as well as a tear via the cellular lining of the intestinal tract wall surface. Blood transfusions are hardly ever called for. A response to the sedatives can take place.
It is necessary for you to identify the very early indications of possible complications and also to call your specialist if you see signs of difficulty eating or drinking, throat discomfort, upper body pains, serious abdominal discomfort, fevers, chills or rectal bleeding of greater than one-half cup.
6 COMMENTS
Top