Information regarding postoperative care after laparoscopic myomectomy surgery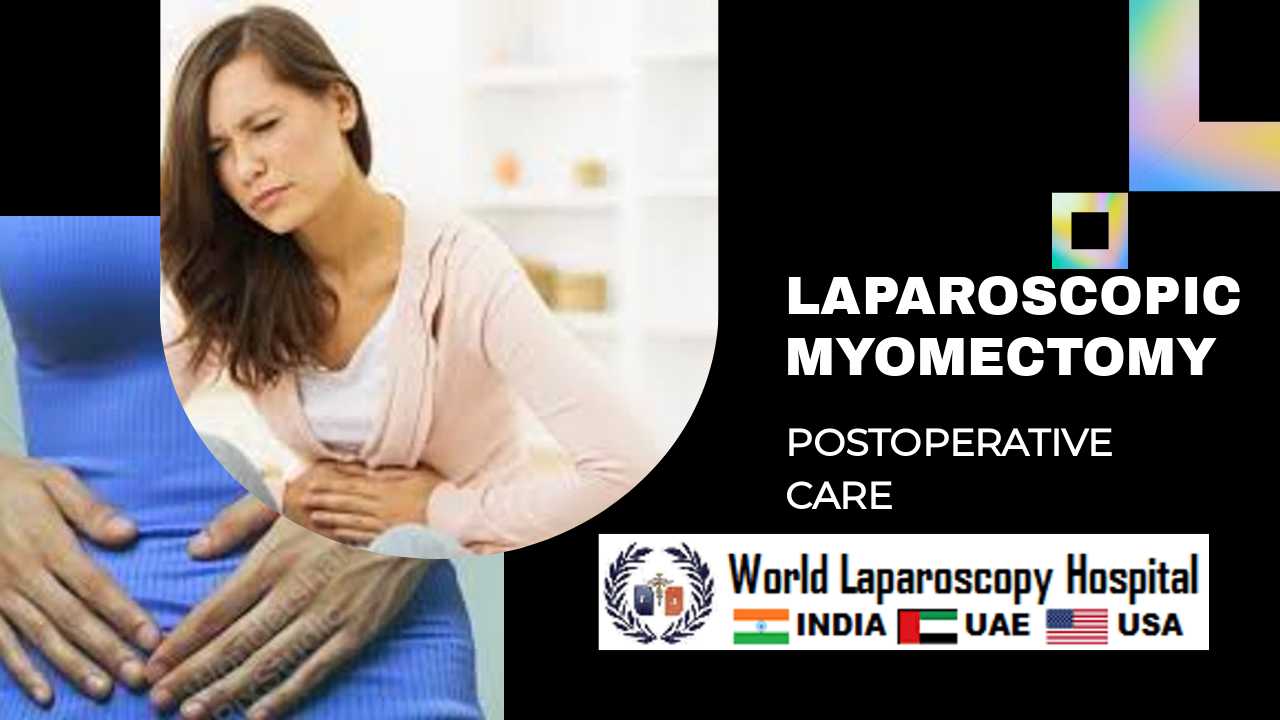 Laparoscopic Myomectomy is an operation to eliminate uterine fibroids, additionally called leiomyomas. These typical noncancerous developments appear in the uterus. Uterine fibroids normally establish during childbearing years, however, they can occur at any kind of age.
The surgeon's objective during myomectomy is to take out symptom-causing fibroids and also reconstruct the uterus. Unlike a hysterectomy, which eliminates your whole womb, a myomectomy removes just the fibroids as well as leaves your womb.
Females who undergo myomectomy report renovation in fibroid symptoms, consisting of lowered hefty menstruation bleeding and pelvic pressure.
Your physician could recommend myomectomy for fibroids causing signs and symptoms that are troublesome or interfere with your normal tasks. If you need a surgical procedure, factors to select a myomectomy instead of a hysterectomy for uterine fibroids include:
A laparoscopic myomectomy is a surgery that involves the elimination of uterine fibroids through a stomach course. There are lots of signs for doing this treatment. Please discuss this with your medical professional.
1. Remember this is a significant abdominal operation. It will certainly take from 6-8 weeks to really feel entirely recuperated. This is regular.
2. As you resume your common activities anticipate tiring conveniently. It is okay to become exhausted, yet stay clear of coming to be worn down.
3. It is regular to have a light pink to dark red discharge for as much as 2 weeks.
4. In addition to incisional discomfort, cramping is fairly usual. Motrin (Advil, Advil) normally makes this more tolerable, although many people will require a narcotic.
5. Limitation of your activities for 4-6 weeks:
a. No lifting of greater than 5 to 10 lbs.
b. No vacuuming
c. No exhausting activities or workouts
d. No driving for 2 weeks (you may ride in a vehicle for a short journey).
e. Walk up and down steps one step each time.

6. Normal strolls are encouraged.
7. Showers are ok It is great to obtain water on your cut. Blot your cut completely dry with a towel afterward.
8. Put on loose apparel and also cotton underclothing for convenience.
9. There might be a mild pink shade to the cut as well as periodic clear to light yellow drain. The drain should be very little.
10. A hard ridge should create along with the laceration. As it heals, the ridge will certainly decline gradually.
11. You might use an electrical heating pad, a heat lamp, or a cozy compress to relieve incisional pain.
12. Absolutely nothing in the vaginal area (no sex, tampons, or douching) up until your follow-up test reveals total healing (generally in 6 weeks).
13. You may do light housework as tolerated: cleaning recipes assist with cooking, light cleaning such as cleaning.
14. Resume your medicines as bought.
15. Report any one of the following:
a. Foul smelling water drainage from the vaginal area or stitches.
b. Heavy genital blood loss, saturating 2-3 pads in 1 hr.
c. Fever by thermometer over 101 levels F within 24-48 hours.
d. New signs such as nausea or vomiting, throwing up, irregularity, stomach swelling, or serious.
discomfort.
e. Failure to urinate.
f. Soreness, pus, swelling, or greater than common inflammation from the incision.

16. For after hours, phone call: +9811416837
17. First post-operative check is typically at 2 weeks. A 2nd, as well as the final one, usually takes place for 6 weeks from when surgical treatment was carried out.
4 COMMENTS
Top