Effectiveness of Laparoscopic Heller's Myotomy in Achalasia
Oesophageal Achalasia is a functional disorder of the characterized by loss of coordinated peristalsis and lack of lower esophageal sphincter relaxation. The main patient's symptoms include dysphagia and chest pain. The classic diagnostic presentation is a "bird's beak" deformity on the barium swallow study. Upper GI endoscopy and manometry are usually performed in the diagnostic workup, the later indicating a lack of normal peristalsis and incomplete LES relaxation.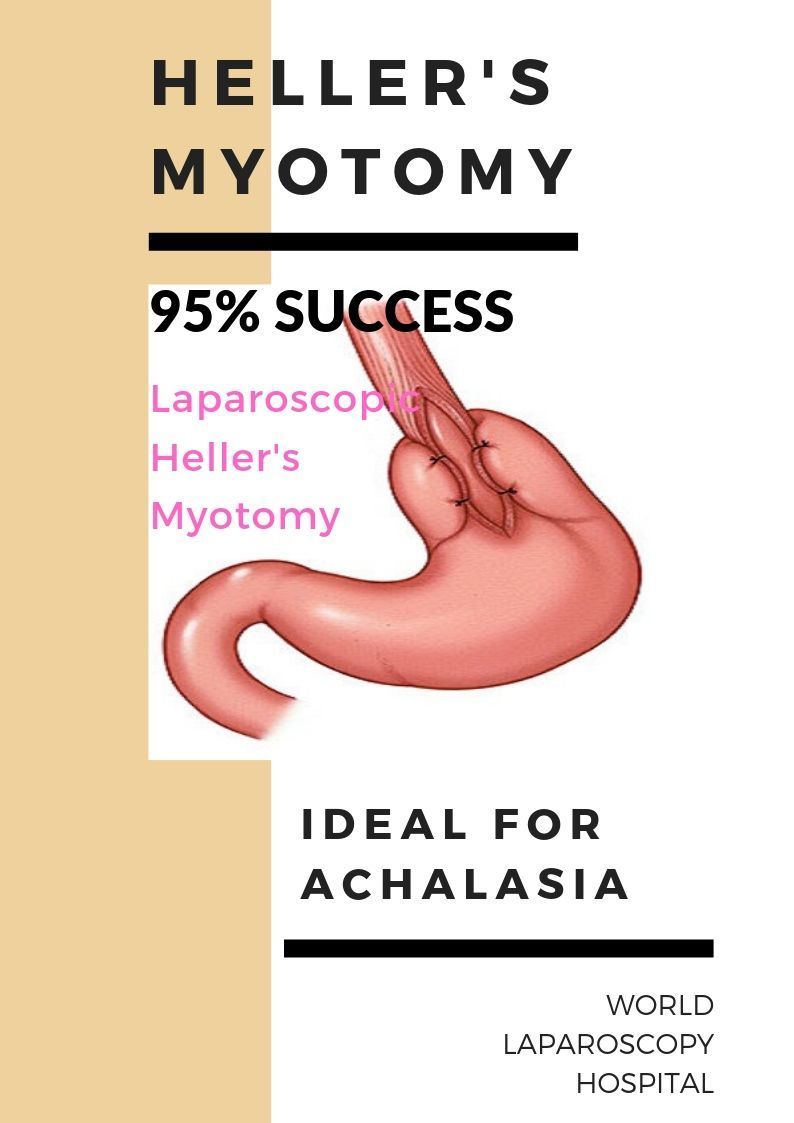 The laparoscopic Heller myotomy offers 95-100% resolution of symptoms at 5 years, and 75% at 15 years. It carries a 6.3% risk of complications and a 0.1% risk of mortality. To perform laparoscopic Heller's myotomy the gastroesophageal junction is identified, and this area can be exposed with caudal retraction on the gastroesophageal fat pad. A monopolar hook cautery or ultrasonic device is then used to divide the outer, longitudinal muscle fibers of the esophagus on its right anterolateral surface. To perform laparoscopic Heller's myotomy many surgeons will use concomitant upper endoscopy to visualize the high-pressure zone during the division of the esophageal muscle layer; under this direct visualization, the circular fibers can be divided. This dissection is taken 2-3 cm onto the stomach carefully. An air leak test can then be performed. After myotomy, Dor Fundoplication has to be performed as an antireflux procedure following esophagogastric myotomy. Division of short gastric vessels to facilitate fundoplication is at the discretion of the surgeon.
10 COMMENTS
Top