WHY COMBINED DIPLOMA AND FELLOWSHIP PROGRAM IS THE BEST LAPAROSCOPIC TRAINING PROGRAM IN THE WORLD?
Congratulations on your decision to apply for admission to an institute to learn advanced surgical technology of new millennium. The fact that you have the courage to attempt such an exhausting and intense undertaking as getting a postgraduate institute in minimally invasive surgery says a lot about you, and sets you apart from the vast majority of your peers. It goes without saying that you've achieved top notch grades in medical college as well as an outstanding score during your post graduation. But so have the tens of thousands of other prospective surgeons and gynecologist whom you'll be competing against for a slot in a clinical practice. You'll need to set yourself apart and stand out from this highly qualified crowd. At this stage of the process, your best chance of doing this is with a very strong advanced surgical institute. Picking and choosing the best minimal surgery institute when so many of them are so well qualified is not an easy task.
If you look at all the Laparoscopic Training Institute in the World, you will find that World Laparoscopy Hospital is never shy of taking a different approach from Veress needle to da Vinci. This institute is always open to new ideas and latest advancement in technology. This is what innovation is about, being open minded to change. This shows that to strive in this commercial world, you need to be open to take risks and change things up.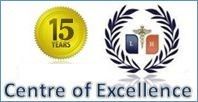 The following are few facts which makes this institute best in the World.
Dual degree Program (Certificates: F.MAS + D.MAS + CERTIFICATE OF DA VINCI ROBOTIC SURGERY TRAINING) is the three week comprehensive course with intensive focus to develop surgical skill proficiency. Maximum time (100 hrs) of practical surgical skill lab in any institute. Personalized attention in training (2 doctors per surgical set up) to develop training skills.
Unique approach in teaching covering all major disciplines of minimal invasive surgery from veress needle to da Vinci Robotic Surgery.
World Laparoscopy Hospital is the only institute where interested general surgeons have the additional opportunity to acquire skill of laparoscopic gynecological procedures and vice versa.
More than 100 interactive lectures on operative procedures of gynecology, general surgery and urology and endoscopy covered with emphasis on operative techniques and complications.
Strong emphasis of fundamentals of principles of laparoscopy instrumentation. In-depth coverage of the technicalities of all laparoscopic instrumentation without any influence or sponsorship of surgical company, e.g. harmonic scalpel, ligasure, plasmasect, v sample, morcellation techniques and port closure techniques. 3 chip HD camera technology progressive HD technology.
Maximum emphasis to develop proficiency in all major suturing and knotting technique of laparoscopic surgery (approx.100 hours).
Maximum "Hands On" training to gain confidence and independent surgical capability in most common surgical procedures for surgeons and gynecologists.
Opportunity to assist our consultant in operation theatre to understand the common issues in laparoscopic surgery in general surgery, gynecology, and urology.
All Modern Minimal Invasive Surgical approach covered. Natural orifices transluminal endoscopic surgery (NOTES), hands on single incision laparoscopic surgery (SILS), Transluminal endoscopic microsurgery (TEM) operative hysteroscopy (submucous myomectomy, metroplasty & TCRE) and da Vinci Robotic Surgery.
Includes "Hands On" upper GI endoscopic training, hands on colposcopy training.
Includes "Hands On" on most advanced real HD four arm da Vinci robotic surgery set up.
CME accreditation of 144hrs by World Association Laparoscopic Surgeons.
Laparoscopic movie making to develop video editing proficiency.
Digital prescription writing technique and auto prescription, discharge card, consent form and O.T note generation for gynecologists with free software worth 200 USD with lifetime upgrade. Very useful for medico legal purposes.
Most economical course of Laparoscopy Training as compared to various other short courses of few surgical procedures with limited coverage of principles of laparoscopy.
International recognition of the Diploma and Fellowship in Minimal Access Surgery in the medical community by World Association of Laparoscopy Surgeons and recognized by the government of more than 200 countries worldwide.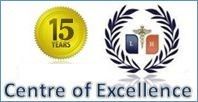 Surgeon and Urologist will learn following surgery during F.MAS+D.MAS integrated training program:
Diagnostic Laparoscopy, Diagnostic Thoracoscopy
Laparoscopic Cholecystectomy
Laparoscopic Appendicectomy
Laparoscopic Repair of Inguinal Hernia (TAPP and TEP)
Laparoscopic Repair of Para umbilical Hernia
Laparoscopic Repair of Incisional Hernia
Laparoscopic Repair of Duodenal Perforation
Laparoscopic Splenectomy
Fundoplication & Gastric Banding
Intestinal Anastomosis & Thoracoscopy
Laparoscopic Sleeve Gastrectomy
Laparoscopic low anterior resection for rectal cancer
Laparoscopic Sigmoidectomy For Benign and Malignant Disease
Laparoscopic Repair of Rectal Prolapse
Thoracoscopic Procedures like Sympathectomy Myotomy etc
Laparoscopic Repair of Hiatus Hernia
Laparoscopic Gastric Bypass
Laparoscopic Management of Hydatid Cyst
Laparoscopic Exploration of CBD
Laparoscopic Nephrectomy
Laparoscopic Varicocelectomy
Laparoscopic Assisted Orcheopexy
Laparoscopic Pyeloplasty
Retroperitoneoscopic Nephrectomy and Ureterolithotomy
Simple Single Incision Laparoscopic Surgery
Movie Making and Video Editing
Digital Prescription Writing technique
Procedure for Prolapse and Haemorrhoid (Stapled Haemorrhoidectomy)
Upper GI Endoscopy
Simple da Vinci Robotic Surgeries

Gynaecologists will learn following surgery during F.MAS+D.MAS integrated training program:
Diagnostic Laparoscopy and Laparoscopic Sterilization
Laparoscopic Management of Ovarian Cyst
Laparoscopic Salpingo-Oophorectomy
Laparoscopic Management of Tubal Pregnancy
Laparoscopic Assisted Vaginal Hysterectomy
Laparoscopic Total Hysterectomy
Supracervical Laparoscopic Hysterectomy
Laparoscopic Re-canalization Surgery
Diagnostic Hysteroscopy
Laparoscopic Burch Suspension
Laparoscopic Myomectomy
Laparoscopic Intestinal and Tubal Anastomosis
Laparoscopic Sacro-Colpopexy
Radical Laparoscopic Hysterectomy
Laparoscopic Pelvic Floor Repair
TVT and TOT & TVTO for Stress Urinary Incontinence
Laparoscopic Vesico-Vaginal Fistula Repair
Laparoscopic Lymphadenectomy for Gynecological Malignancies
Laparoscopic uterine nerve ablation (LUNA) for chronic pelvic pain
Laparoscopic Recanalization Surgery
Laparoscopic Fimbrioplasty
Laparoscopic Presacral Neurectomy
Laparoscopic Management of severe Endometriosis
Operative Hysteroscopy (Submucous Myomectomy, Metroplasty & TCRE)
Simple Single Incision Laparoscopic Surgery
Laparoscopic Movie Making and Video Editing
Digital Prescription Writing technique
Colposcopy
Simple da Vinci Robotic Surgery
Surgeons can learn the gynecological procedures also if they are interested.
Many of you have valid facts, ideas, and opinions on this issue. However, take it from most of our alumni, the school you attend has extremely important to do with how competent or proficient you will end up as a Minimal Access Surgeon. However, it also falls on each one of us as individuals and adult learners. Maybe you have no experiences in the minimal access surgery at all; that's no reason to be discouraged. You don't want to overdo it and come across as arrogant, but you certainly don't want to downplay anything in your life that will enhance your chances for becoming an expert laparoscopic surgeon. The important thing is that it's a new surgical experience and something that happened personally to you, which awakened your surgical instincts to care for others, and which reveals the humanistic qualities that every good doctor needs.