PAY REGISTRATION FEE FOR LAPAROSCOPIC COURSE IN FLORIDA, USA
Please click below to Pay 100 USD initial registration fee. The amount which you are paying will be deducted from the course fee.
The Surgeons or Gynecologist can apply for B-1 VISA in their country at US consulate. B-1 visa is for travelers consulting with attending scientific, educational, professional or business conventions/conferences. It normally takes 2-4 weeks, so please apply for VISA in advance. After receiving the registration fee of 100 USD, we will send you the invitation letter and help you in processing the VISA.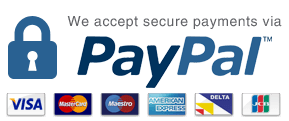 COURSE FEE
The course fee for 4 days course in the USA is 2,400 USD, including Study Material, Beverages, Breakfast and Lunch and Personal Protective Equipments and operating room scrubs. There is no extra charge to utilize hospital resources like Internet, laparoscopic instruments, O. T. Dress, Library, Videos, etc Registration fee 100 USD is required to pay at the time of online application so that we can send Invitation letter for getting Visa to United states of America. Remaining course fee can be paid on the first day of training, by Cash, Credit Card or Wire transfer.
Bank information:
Bank of America, N.A, 555 California Street, San Francisco, CA 94104
Account holder information:
World Laparoscopy Training Institute, LLC, 8320 Inverness Drive, Tallahassee, Florida 32312, USA
Account number: 898092652720, Routing number: 0260009593
International payments:

US Dollar SWIFT code: BOFAUS3N, Foreign Currency SWIFT code: BOFAUS6S