Click to Run The Introductory Video of this course
Slideshow of our Turkey Course | Watch video of Turkey Course
Our Other International courses
Please wait loading Video...
click here to see more than 11000 surgaon and gynaecologists from all over wold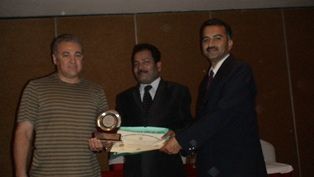 DR. TULGA TUNA, GYNAECOLOGIST, TURKEY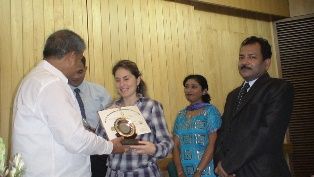 Dr. Evin Nil Ugurlu, Turkey, Gynaecologist
Dr. Duzgun Korkmaz, Istambul, Turkey

Dr. Raed Ali Sharaf, Istambul, Turkey
DR. AYSEGUL KALIN, GYNAECOLOGIST, TURKEY
As laparoscopic surgery swept through Turkey during the last decade of the bygone millennium, there was total uncertainty and lack of consensus regarding the training aspect of this skilled superspeciality. While some surgeons insisted that training would be long and arduous, others said that having done so many open operations, they would take very little time in 'adapting' themselves. This training program introduced by Istanbul Goztepe Education and Research Hospital was an unique opportunity for the Gynaecologists and Surgeon to improve their skill. This training program was organized by Dr.F.Gökhan Göynümer during April 16th to 20th 2008.
Istanbul is Europe's most populous city. Istanbul is the world's 4th largest city proper and 20th largest urban area. It is cultural and financial center of TURKEY. The city covers 27 districts of the Istanbul province.It is located on the Bosphorus Strait, and encompasses the natural harbor known as the Golden Horn, in the northwest of the country. It extends both on the European (Thrace) and on the Asian (Anatolia) side of the Bosphorus, and is thereby the only metropolis in the world which is situated on two continents. In its long history, Istanbul served as the capital city of the Roman Empire, the Byzantine Empire, the Latin Empire, and the Ottoman Empire. The historic areas of Istanbul were added to the UNESCO World Heritage List in 1985. The city was chosen as joint European Capital of Culture for 2010.