Dr. Akbar. S
Topper of examination taken by World Association of Laparoscopic Surgeons held on Jun 14, 2015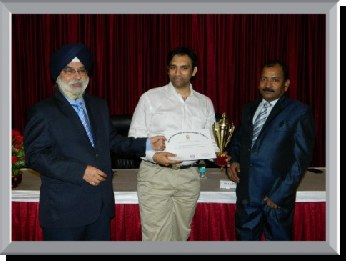 CURRICULUM
VITAE
Name : Dr. Akbar .S
Address : No:62, 2nd cross street,
Elim Nagar,
Chennai - 600096
Email : sm_akbars@yahoo.co.in
Phone no : 9566124322
Date of Birth : 07/01/1988
Sex : Male
Nationality : Indian




Educational Qualifications : M.B.B.S., M.S., (Gen Surg )
Year of passing & Place of study: M.B.B.S. : 2009 ; Sri Ramachandra University
M.S.: 2013; SRM Medical college Hospital and
Research centre
TN Medical council No. : 91891
WORK EXPERIENCE - : June 2014 to present - Surgical registrar,
Lifeline rigid hospitals, kilapuk, Chennai
PERSONAL ATTRIBUTES:
I am hard working, always willing to take up opportunities and learn from them. I am dedicated to my profession and I am determined to become a good surgeon. I believe in teamwork and I will work hard to uphold the high standard and good reputation of my team and my hospital.
Paper presentation : ASICON 2013 Ahmedabad " A rare case of Intestinal obstruction due to internal herniation of bowel through the gastro hepatic ligament"
Research Interest: Minimally invasive surgery and Gastrointestinal surgery
No comments posted...