Dr. Daniel Ravi Kumar Ramalingam
Topper of examination taken by World Association of Laparoscopic Surgeons held on Jul 14, 2017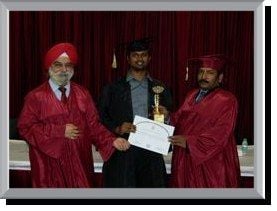 Curriculum Vitae

Name : Dr. R.Daniel Ravi Kumar

Date of Birth : 22/10/1988
Nationality : India
Address :

C block,77/2,Varadammal garden 3

rd street,


Barakha road,
Kilpauk,
Chennai -600010

Email :

ravidan88@gmail.com
Phone : +9199400 60321






Career Objective
Aiming a position for Consultant surgeon and teaching faculty
Endeavoring to gain practical knowledge and to develop skills in surgical procedures,disease
management and health care of the patient
Qualifications

MS : Madras Medical College 2014-2017 1st class.

MBBS : Madras Medical College 2006-2011 1st class
HSC : State Board of school Examination Tamilnadu 2006 1165/1200 (District Topper)
SSLC : Board of Matriculation Examination, Tamilnadu. 2004 1044/1100 (District Topper)
Clinical Experience

As Post Graduate
Out-Patient Care: Encountered 300 - 400 patients in OPD every week with separate clinics for follow-up
of post operative patients

In-Patient Care: Managed ward patients with various surgical conditions in pre operative and post
operative wards. Separate exposure to patients with diabetic foot and other septic conditions, wound
debridement and dressings, amputations . Enriched experience in management of poly trauma patients
and patients with surgical emergencie. 1 month training in speciality fields – urology,
surgical gastroenterology, neurosurgery, plastic surgery, vascular surgery, cardiothoracic surgery a
nd surgical oncology. Experience in managing surgical patients in intensive care wards
Operation theatres:
Performed below mentioned procedures –hernioplasty hemorrhoidectomy, appendicectomy,
exploratory laparotomy,thyroidectomy, mastectomy, gastrectomy, bowel resections, varicose vein surgery,
amputations, hydrocele surgery, open cholecystectomy,feeding jejunostomy
Assisted below mentioned procedures – Laparoscopic cholecystectomy,appendicectomy,
hernia repair, Neck dissection,parotidectomy,sarcoma excision,flap closure,nephrectomy,
whipple procedure, abdominoperineal resection

As Intern
Basic training in general medicine, pediatrics, casualty, general surgery, orthopedics, obstetrics
and gynecology, ENT, ophthalmology, community medicine, dermatology and blood bank
Conferences and CME Programmes

1. Annual National Conference of the Association of surgeons of India, Gurgaon
2. ASICON – HYDERABAD 2015
3. TNASICON – SALEM 2016
4. TNASICON – MADURAI 2015
Dissertation

"STUDY ON CONSERVATIVE MANAGEMENT OF APPENDICULAR MASS AND ASCERTAINING
ROLE OF INTERVAL APPENDICECTOMY" at Madras Medical College - Rajiv Gandhi Government
General Hospital, Chennai.

Procedures
Endotracheal intubation
Cardiopulmonary resuscitation
Central venous catheterization
Defibrillation
Peritoneal dialysis
Pleural and peritoneal fluid aspirations
Lumbar puncture
Bone marrow aspiration
Teaching Skills

Guidance to interns during ward rounds and in OPDs
Conducted clinical classes for undergraduate students
Conducted OSCEs and practical examinations
Created interest among interns in bedside surgical procedures
Highlighted the importance of basics in emergency trauma management to junior PG

other professional Skills

Complete knowledge of professional surgical principles and procedures
Good written and oral communication skills
Ability to maintain healthy public relations
Active participation in organizing and conducting seminars
No comments posted...