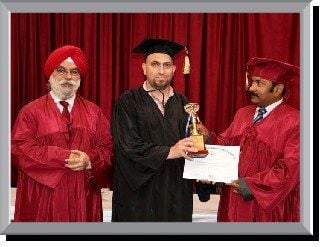 Dr. Mohammad Hatem Ahmad Alkharouf
Jun 1st, 2017 - Jun 14th, 2017
Biography: Curriculum Vitae

Name: Dr. Mohammad Hatem Al Kharouf
Date of Birth: 22/08/1983
Nationality: Jordanian
Address : Amman/ Jordan
Email: Dr_kharouf@hotmail.com
Phones: +962796671178


PROFESSIONAL EXPERIENCE
A Generall surgeon speciialliistt att JJoradaniian Miiniisttry off Healltth
from 20//8//2015 unttiillll now..
B One year as general surgeon at Al Istishari Hospital-Amman.
C 5 years of Residency at the General Surgery Department of Jordan Hospital.
D 12 months internship at Ministry of Health at the following branches:
1 GENERAL SURGERY
2 INTERNAL MEDICINE
3 EMERGENCY AND ACCIDENTS UNIT
4 PEDIATRICS
5 GYNECOLOGY

SUMMARY OF QUALIFICATION:
High School Degree from Al-Faisaleieh Secondary School/(2001) /KSA,grade(99.5).

M.B.B.S Bachelor of General Medicine and Surgery from Faculty of Medicine/Cairo
University (2008). (Grade is good)
General Surgery residency at Jordan Hospital.
(STARTED RESIDENCY ON 1ST OF JULY 2009 AND FINISHED ON 30TH OF JUNE 2014).
(TRAINING ROTATIONS IN GENERAL SURGERY, COLO-RECTAL SURGERY, CARDIOTHORACIC SURGERY,
UROLOGY, VASCULAR SURGERY, TRAUMA AND EMERGENCY and PEDIATRIC SURGERY ).
PRESENTER, SPEAKER AND ATTENDEE OF MANY SEMINARS, GRAND ROUNDS, JOURNAL CLUB AND
LECTURES DURING RESIDENCY.
ATTENDEE OF MANY PRESENTATIONS WHICH WERE HELD AT AMMAN DURING RESIDENCY
Jordanian Board of General Surgery 2014

SUMMERY OF MEMBERSHIP
Jordanian board of general surgeons.
CONFERENCES AND SCIENTIFIC

JORDAN HOSPITAL ANNUAL SURGICAL CONFERENCE FROM 2009-2013 (speaker on 2012 and 2013).
THE SCIENTIFIC DAY OF COLO-RECTAL UNIT IN ROYAL MEDICAL
SERVICES -May 2014- (speaker).
Course of Intercollegiate basic surgical skills (16-17 November 2012).
CERTIFICATE FOR BASIC LIFE SUPPORT (RENEWED ON 22ND DECEMBER 2012).

REFERENCES:
DR. ABDULLAH BASHIR-CONSULTANT GENERAL SURGEON.
DR. TAYSEER ABU NE'MEH – CONSULTANT GENERAL AND VASCULAR SURGEON.
DR. MOHAMMED EFTAIHA – CONSULTANT COLO-RECTAL SURGEON.




Top