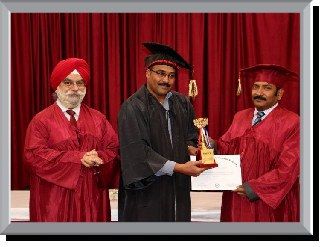 Dr. Mohamed Ahmed Mohamed Hamid
Jun 1st, 2017 - Jun 14th, 2017
Biography: Curriculum Vitae


Name : Dr. Mohamed Ahmed Mohamed Hamid
Nationality : Sudan
Address : Sudan, Khartoum,
Munshia no297 block 25 own house.
Prof. Address : Omdurman new maternity hospital.


Phone :

0024912223713
Present academic rank and position:


Senior consultant obstetrician and gynecologist and assistant professor (Ahfad Univesity for Women),lecturer in other universities.
Education
:
MBBS University of kordofan.June the year 2000.
MD Sudan Medical Specialisaion Board 2007.
Medical licensure:
The Sudan medical council of specialists registration.
Administrative and departmental responsibilities:
Head of unit since the year 2016.
Head of Surgical safety committee in the hospital since 2016.
Education and teaching:
Involved in 5th and 6th year medical students and lecturer since 2010.
Involved in clinical rounds and registerar teaching since 2009.
Presentation and international meetings:
Dubai 2014 maternity and child health conference.
Baku Azerbaijan 2016 maternity and child health conference.
Research interests:
Assisted reproduction and minimal access surgery.
Reference :
General director; Dr Amna Abdallah Alamin.00249113266333
Top