La cirugía laparoscópica asistida magnéticamente reduce el número de incisiones y cicatrices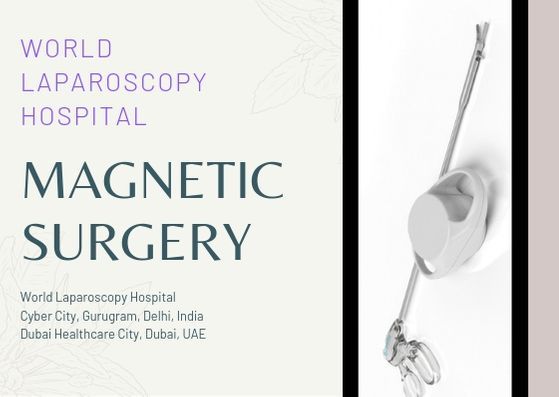 En la cirugía laparoscópica tradicional, los instrumentos laparoscópicos se manipulan desde el interior de la cánula introducida insertada a través de pequeñas incisiones. En la cirugía asistida magnéticamente, las herramientas quirúrgicas se manipulan con un imán en la piel, lo que elimina la necesidad de una incisión y aumenta el campo de movimiento.

Un estudio reciente concluyó que un sistema quirúrgico magnético "primero en su clase" permite una técnica segura, reproducible y sin incisiones para la movilización intraabdominal sin puerto. El Sistema Quirúrgico Magnético, desarrollado por Levita Magnetics, es tan diferente a las tecnologías actuales que la FDA tuvo que crear una categoría completamente nueva para él cuando lo aprobó para su uso, según Alberto Rodríguez-Navarro, MD, CEO y fundador de Levita Magnetics, en una entrevista con MD + DI.

El sistema consta de un imán externo colocado sobre la piel que controla una pinza desmontable sin eje. Permite a los cirujanos mover instrumentos sin las limitaciones de un punto de pivote de posición fija mientras facilita el acceso y la visualización del sitio quirúrgico.

El Dr. Cadeddu y sus colegas pasaron años desarrollando el concepto de cirugía asistida magnéticamente, informando sobre su trabajo en The Annals of Surgery. Aunque posteriormente otra empresa asumió el mando, cuando la FDA aprobó el primer sistema comercial de cirugía laparoscópica asistida por magnetismo, el Dr. Cadeddu estaba encantado de hacer de UT Southwestern uno de los pocos centros médicos del país, y el primero en Texas, en poner el dispositivo de cirugía magnética que se utilizará.
Top