Open Day at WLH for Hands-On Davinci Robotic Surgery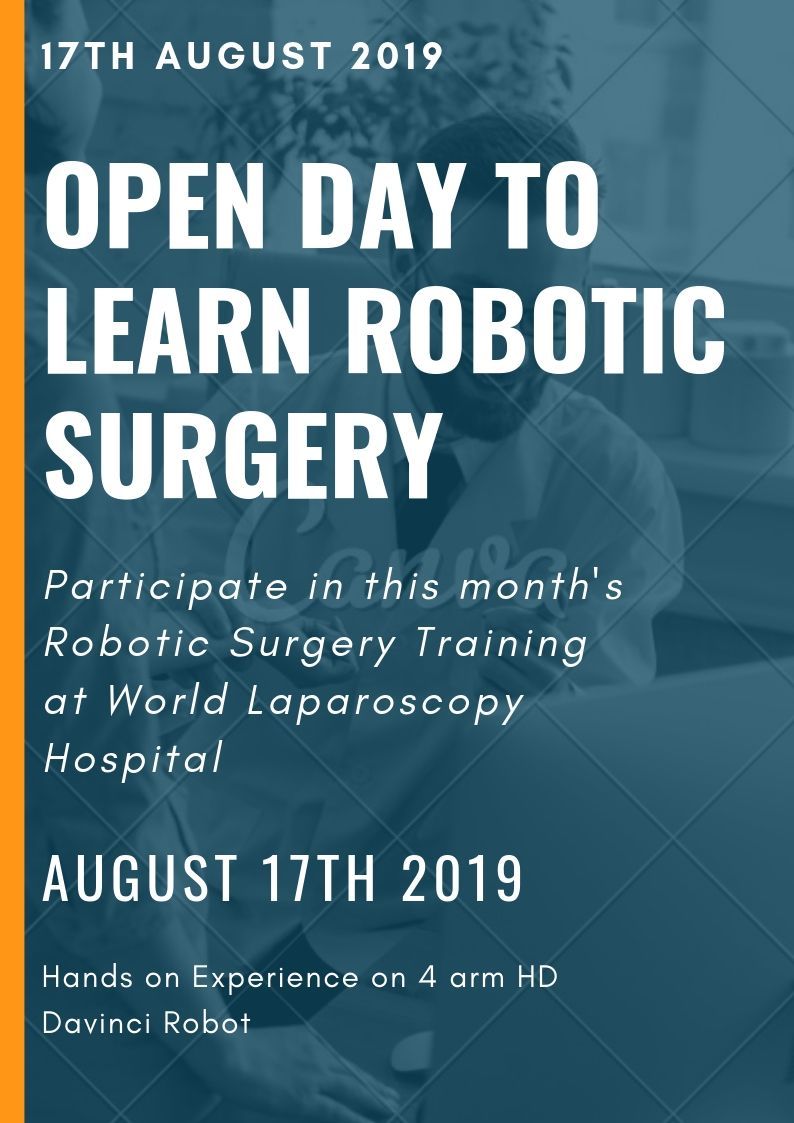 WLH Open Days are open to prospective students thinking of studying at the World Laparoscopy Hospital. Visitors will have the opportunity to learn more about the department of Minimal Access Surgery, hear from academic staff and students, before visiting Programme facilities, workshops and da Vinci Operation theatre.
More and more top surgeons, gynecologist and Urologist are choosing to perform surgery with the help of robotic tools. At World Laparoscopy Hospital alone, more than 1,050 robotic surgeons are trained to perform DaVinci Robotic Surgery. Open Surgeries that once required large incisions and weeks of recovery are now minimally invasive, more effective and return patients to normal activities in a matter of days.
Join the Open Day of da Vinci Robotic Surgery at World Laparoscopy Hospital. WLH open days give you the opportunity to get a sense of what our life is like and to pick up a wide range of useful information. We cover all the important information about Robotic Surgery offered by our institute.
Although it is not mandatory to register to attend WLH Open Day, you may need to book for specific popular sessions in advance. Choosing the right course is one of the most important decisions you will have to make when considering your options for robotic surgery training institute. Open Days offer a rare opportunity to visit minimal access surgery departments and speak to staff and students who know all about the subject you love and what it is like to study it here.
At our Open Days, you will learn what it's like to be a student at World Laparoscopy Hospital, find out more information about the robotic surgery courses and see where you would be studying if you chose WLH. Sometimes there's even a prize or two to be won on the day!
3 COMMENTS
Top