8Th International Conference on Recent Advances in Minimal Access Surgery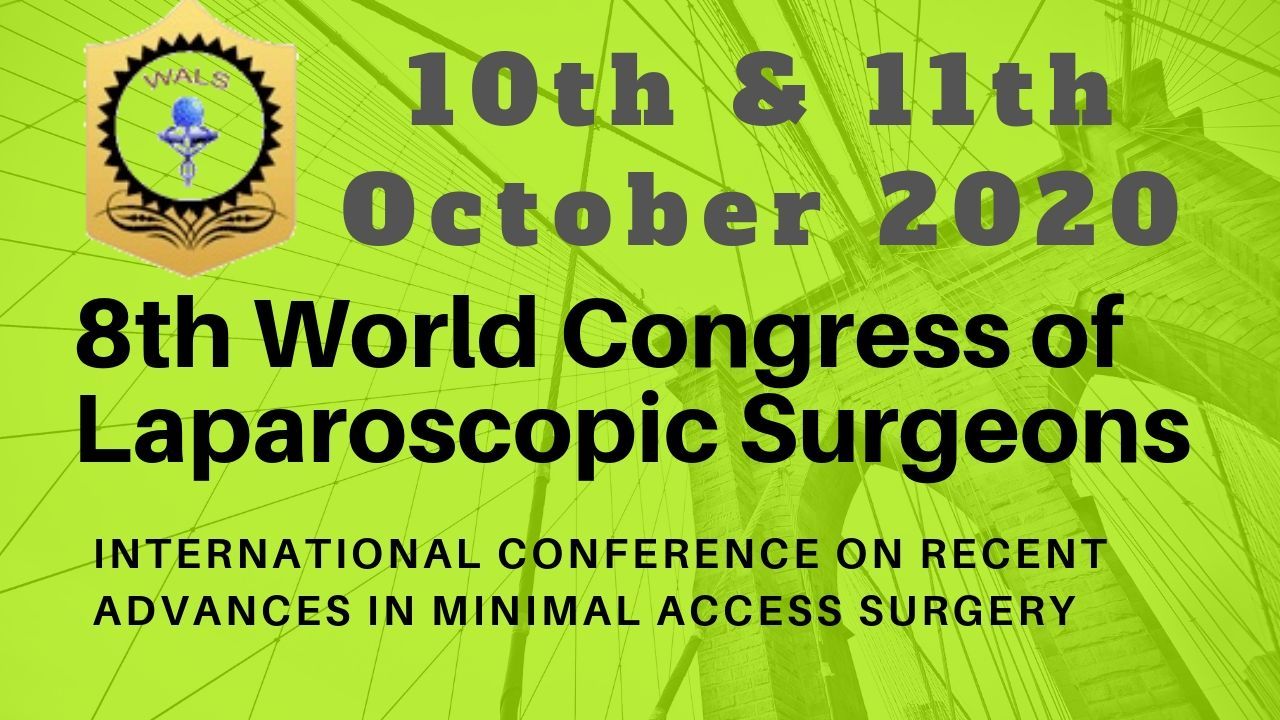 Dear Colleague,
We are delighted to inform you that World Laparoscopy Hospital, India, under the aegis of World Association of Laparoscopic Surgeons (WALS), is organizing the 8th International Conference on "Recent Advances in Minimal Access Surgery" from 10th to 11th October 2020, on the premises of India Habitat Centre, Lodhi Road, New Delhi, India.
India Habitat Centre is one of the finest convention centers fully equipped with state-of-the-art facilities. It is easily accessible due to its unbeatable location. It offers everything you're looking for. Its architectural beauty, ecology, and environment make it an ideal venue for exchange ideas by global experts.
WALS is one of the largest organization of Surgeons and Gynaecologists. It is an important event in the quest for excellence in Laparoscopic surgery. The main objective of the Conference is to bring together the expertise of the leading surgeons, and gynecologists from all over the world to explore the advances made in the field of laparoscopic surgery. The Conference will also provide an opportunity to evaluate the present knowledge, spot gaps, and identify potential areas and issues for future research on the subject.
Therefore, the organizing committee cordially invites you to this scientific and academic feast and enriches your knowledge and expertise. Apart from above, there would be an opportunity to interact with your friends and enjoy various cultural events. We hope to make this conference a memorable one and look forward to welcoming you in New Delhi in October 2020.
To register for the conference please click the link given below or open the link in the browser.
https://www.laparoscopyhospital.com/walsregistration.html
With regards
Organizing Chairman
Dr. R.K. Mishra
Director
World Laparoscopy Hospital
Organizing Secretary
Mr. HL Attri
Former Director Ministry of Environment and Forest
Government of India
For any query related to the conference please call or WhatsApp Mr. H.L. Attri at +918800004934
World Laparoscopy Hospital (INDIA - UAE)
Cyber City, Gurugram, Delhi, India
Dubai Healthcare City, Dubai, UAE
+91 9811416838, +97 1523961806
3 COMMENTS
Top