World Congress of Laparoscopic Surgeons on 10th and 11th of February 2018 Register for WALS 2018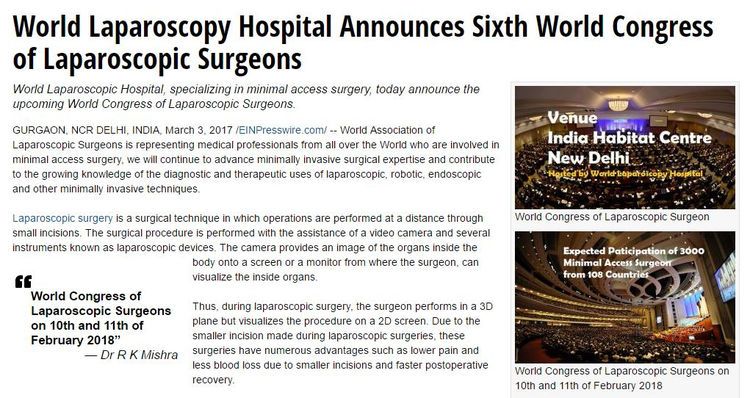 Unite For 6th International Conference of World Association of Laparoscopic Surgeons. This conference of Minimal Access Surgery will convene hundreds of Surgeons, Gynecologists, Urologists and Pediatric Surgeon from every corner of the world. We look forward to getting to know you as, together, we lead the way in shaping the future of minimally invasive surgery.
Register Here:
https://www.laparoscopyhospital.com/union.htm
Download PDF Version of this Press Release
No comments posted...
Top