Safety and Efficacy of Colpotomy As A Successful Specimen Retrieval Route in Laparoscopy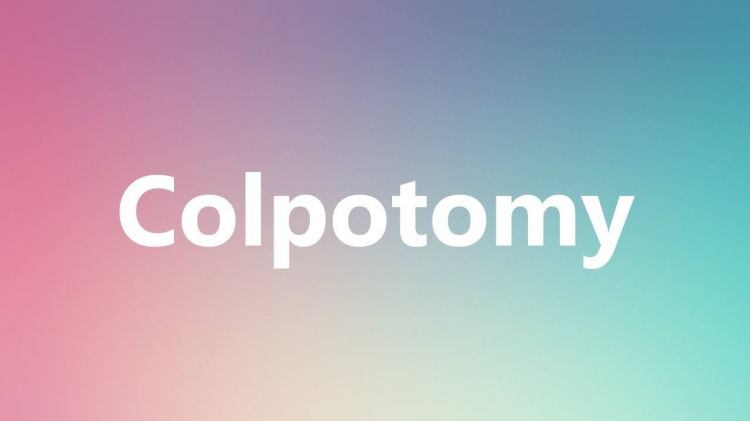 Dr.Chhavi.R.Baid (MD Ob/Gyne),
F.MAS, Asst.Prof MGM Medical College, Kishanganj, Bihar;
Dr. Amandeep Raj MS (OBG), FMAS. Dept.Obstetrics and Gynaecology MH Gwalior, MP.
Dr. Syeda Afreen Fatima MS(OBG), FMAS, FIRCS, F.modern Govt. Maternity Hospital, Hyderabad, Telangana.

Abstract:

Objective: To investigate the clinical outcomes of patients where posterior colpotomy was used as a route of specimen extraction

Background: Laparoscopy has evolved into a fundamental segment of the advanced gynecological palette and has experienced quick advancement in the most recent decade. The upsides of laparoscopic medical procedure incorporate little entry points, less postoperative agony, short emergency clinic remain early recuperation, and improved personal satisfaction during the postoperative period. Be that as it may, one of the difficulties of laparoscopic medical procedure is having the option to recover the specimen after extraction with negligible spillage. In this article, we investigated the safety, efficacy, and viability of specimen recovery through posterior colpotomy during MAS. Colpotomy strategy is negligibly dreary, staying away from big port incisions for tissue recovery, henceforth improving the careful result with insignificant entrapment and early recuperation during the postoperative period.

Keywords: posterior colpotomy safety, efficacy, specimen retrieval Materials, and Methods A literature search was performed using Google, PubMed, Springer library, and RCOG website. AIM: To evaluate the safety and efficacy of posterior colpotomy as a tissue retrieval technique.

INTRODUCTION: Posterior colpotomy has been broadly reported before and had dropped out of support on account of the apparent specialized challenges, poor visualization, expanded danger of pelvic sepsis, damage to the bladder and ureters, vaginal vault hematoma just as vaginal scarring. In later years, this appealing technique has been reintroduced and effectively used to retrieve solid and semi‐solid, cystic tumors following operative laparoscopy. Colpotomy is commonly a safe and effectively learned strategy as long as essential careful standards, for specimen retrieval, perioperative prophylactic anti-microbial, and great hemostasis, are followed. Large ovarian cysts can likewise be recovered through posterior colpotomy utilizing as endo bag under direct vision without spillage. It is an effectively learned method yet at whatever point an entry point is given in the posterior vagina the pneumoperitoneum is significantly influenced to keep up the pneumoperitoneum, counter pushing by another instrument is required and this issue can be stitched by suturing the posterior vaginal vault laparoscopically.

Although morcellator doesn't influence the pneumoperitoneum yet isn't adequate in instances of suspected danger. It's likewise connected with more frequencies of hernia development and requires extraordinary ability, and strategy14 Laparoscopy has become increasingly popular in gynecologic surgery. The complexity of surgeries performed has evolved from simple tubal surgery, with very small specimens, to complex hysterectomies, myomectomies, and adnexal surgery, with large specimens12 Removal of large specimens without concomitant hysterectomy typically requires enlarging a port site by extending the skin and fascial incisions. Prior studies have demonstrated that these extended port sites tend to account for many of the postoperative wound complications. Increasingly, many surgical subspecialties have adopted transvaginal retrieval via a posterior colpotomy incision as a method for removing surgical specimens. Prior case reports and case series have documented successful transvaginal retrieval of various organs, including the appendix, gallbladder, kidney, stomach, pancreas, and colon (NOTES)17 Natural orifices transluminal endoscopy surgery. Studies comparing traditional laparoscopic approaches with transumbilical specimen retrieval versus transvaginal approaches have demonstrated decreased postoperative pain from using the transvaginal approach15. Furthermore, studies have demonstrated no increased risk of postoperative infection or incidence of sexual dysfunction or pelvic pain13 Review of evidence: In an investigation directed by Ghezzi F1 in the Department of Obstetrics and Gynecology, University of Insubria-H. Ponte, Varese, Italy,63 patients given a presumed amiable mass more prominent than 5 cm or an extrauterine pregnancy experiencing usable Laparoscopy were viewed as qualified.

Patients with endometriosis, pelvic fiery sickness, and past hysterectomy were rejected. In all cases, the careful example was evacuated through a colpotomy acted in Laparoscopy at the degree of the back vaginal fornix. Teng FY 3& et al directed an investigation in the Department of Obstetrics and Gynecology, Olive View-UCLA Medical Center, Sylmar, California, USA. We led a review survey of 44 laparoscopic dermoid expulsions performed at Olive View-UCLA Medical Center somewhere in the range of 1992 and 1995. Cases were partitioned into three gatherings dependent on careful methodology: 1) traditional laparoscopic ovarian cystectomy, 2) laparoscopic ovarian cystectomy and evacuation of the liberated mass through posterior colpotomy, an 3) laparoscopic assessment, at that point transvaginal cystectomy by means of posterior colpotomy. Careful time, evaluated blood misfortune, pimple spillage. Five hundred two culdotomies performed by Hofmeister FJ8 and his partners( Published in the American Journal Of Obs&Gynae 1974. Of the 502 culdotomies, 293 were performed for tubal interference, 209 were accomplished for finding and other careful procedures complications were thought about. The activity is an entry point into the circular drive and is a handy method for exploring the pelvis to decide the status of the uterus, and ovaries. Pillai. R2 in the Department of Obstetrics and Gynaecology, North Middlesex University Hospital, London, UK conducted a study for women with solid or semi-solid ovarian cysts of greater than 5 cm, undergoing operative Laparoscopy and were offered the option of having the specimens delivered through a posterior colpotomy if retrieval through the abdominal ports proved difficult. G. Feuer9 and his associates in Atlanta U.S.A (2011) reported the technique of transvaginal extraction of pelvic masses or larger specimens removed during robot-assisted laparoscopic surgery in order to avoid larger port incisions and postoperatively reduce pain. Fifty women underwent a transvaginal incision to remove large pelvic masses after robot-assisted laparoscopic hysterectomies. Posterior colpotomies were performed with bagged specimens delivered into the vagina, extracted, and then closed robotically with a running suture. Gill IS11 from Cleveland announced the point by a point system and aftereffects of transvaginal extraction of the flawless laparoscopic radical nephrectomy specimen. Since June 2000, 10 select female patients with a middle-age of 67 years experienced transvaginal extraction of the unblemished sample after laparoscopic radical nephrectomy. In 5 patients open medical procedure had recently been performed on the uterus, incorporating transabdominal hysterectomy in 2 and cesarean segment in 3. Laparoscopic nephrectomy was performed by means of the transperitoneal and retroperitoneal approach in 5 cases each. After starting of the essential laparoscopic method a gauge stick was remotely embedded into the clean vagina and rigidly situated in the posterior fornix.

Laparoscopically a transverse posterior colpotomy incision was made in the posterior fornix and the drawstring of the intact specimen was conveyed into the vagina. After laparoscopic exit was finished the patient was set in the prostrate lithotomy position. The specimen was removed completely by means of the vagina and the posterior colpotomy cut was fixed transvaginally. Patients were sent a direct scale simple poll to evaluate different parts of recuperation with reactions reviewed from 0- - no agony as well as change to 10- - serious torment and additionally change A Large case arrangement study directed in an enormous locale general emergency clinic by Chou Phay Lim and Neil Hebblewaite4 in Middlesbrough, UK. All patients who had ovarian samples recovered by means of posterior colpotomy over a 6-year time span were incorporated for investigation. A review case notes survey was performed. Data was gathered on understanding socioeconomics, the danger of threat records, radiological size of the ovarian specimens, careful spillage, postoperative complexities, emergency clinic stay term, last histology results, gynecology multidisciplinary meeting results, and the possible result on further intercession and endurance. The auxiliary result was careful intraabdominal spillage and their consequent results Also an investigation by Clarke LE, et al10 Department of Obstetrics and Gynecology, Bridgeport Hospital, Yale-New Haven Health Systems, Bridgeport, CT, indicated Fifty patients who experienced adnexal specimen recovery through a posterior colpotomy entry point, after devascularization and separation of the adnexal sample with the back parkway envisioned.

A posterior colpotomy entry point was made by presenting a 12-or 15-mm laparoscopic trocar through the vagina into the vaginal fornix under direct vision. Samples were set into endobags and evacuated through the vagina. The posterior colpotomy entry point was shut vaginally. Graphs were assessed for intraoperative complications. Mofid et al 16, Department of Surgery, Israelitisches Krankenhaus, Hamburg, Germany. performed this prospective study to evaluate the transvaginal route in terms of risks, complication rate, and long-term side effects such as dyspareunia. From June 2007 to September 2011, they performed 222 transvaginal hybrid NOTES procedures: 220 transvaginal cholecystectomies (TVC) and 2 transvaginal appendectomies (TVA). All patients were asked to present to our associated gynecologists within 1 week for an examination. After at least 3 months, the patients were interviewed using a standard questionnaire. The uterosacral ligaments are visualized. B, The Veress needle in the radially dilating sheath is passed between the uterosacral ligaments. C, A 12-mm bladeless trocar is guided through the sheath to retrieve the specimens. D, The posterior colpotomy incision is closed vaginally10 After the specimen was freed, the uterus was anteverted and the space between the uterosacral ligaments at the level of the cervical-vaginal junction was visualized (Figure 2[A]). If scarring or adhesions were noted in the posterior cul-de-sac, they were released surgically. A STEP access needle with a VersaStep radially expandable sleeve was placed through the vagina into the posterior cul-de-sac between the uterosacral ligaments under direct visualization. A 12-mm trocar was then placed through the expandable sleeve. In the event that a 15-mm specimen bag was needed, a 15-mm trocar was placed in a similar fashion. The specimen was then placed in a laparoscopic specimen retrieval bag, which was removed with the trocar, and large specimens were morcellated vaginally within the bag if necessary. The colpotomy incision was then closed vaginally with a #0 braided absorbable suture.

RESULTS: Chau Phay Lim &Neil Hebblewaite4 measured the complication rate from posterior colpotomy and intra-abdominal surgical spillage and their subsequent outcomes. A total of 240 cases of posterior colpotomy tissue retrieval were analyzed. There was one case of vault infection. Of 240 cases, 194 (81 %) were achieved without surgical spill and 46/240 cases (19 %) had surgical spillage. From the group of women with surgical spillage, there were no cases of chemical peritonitis. Seven women had borderline pathology and one woman had a malignant pathology (grade 1 endometrioid adenocarcinoma). All of the women who had borderline or malignant pathology remained disease-free at 2 years from the time of initial surgery. Mofid et al 16 study showed that all operations could be successfully performed in this technique except two cases, which were converted to conventional laparoscopic cholecystectomy. The only intraoperative complication was the puncture of the urine bladder. We observed two postoperative complications: one biliary fistula 3 days after TVC, and one abscess in the Douglas pouch 3 weeks after TVC. The gynecological examinations revealed no abnormalities. The interview (median postoperative time, 6 months) with a follow-up rate of 93 % revealed no pain in the pelvis, dyspareunia, or sexual dysfunction gallbladder transvaginally. These findings were affirmed in the gynecologic literature: a 2012 review of transvaginal specimen retrieval for gynecologic procedures demonstrated no significant increase in infection rates or sexual dysfunction The results in the study of Teng FY 3 and associates: found out by putting 11-19 patients in each group that larger cysts tended to be removed by the laparoscopy-colpotomy techniques (mean diameter 10 cm) rather than by the purely laparoscopic approach (mean diameter 7 cm, P < .05). Cyst spillage occurred less often (43%, P < .05) and surgical time was shortest (mean 81 minutes, P < .05) with laparoscopy-assisted transvaginal ovarian cystectomy compared with conventional laparoscopic techniques. Disposable laparoscopic instruments were used less often with transvaginal cystectomy (7%) than with conventional laparoscopic cystectomy (77%, P < .01). The difference in mean estimated blood loss in the cases using colpotomy (89 mL) compared with cases that did not (65 mL) was not statistically significant. Among the three groups, there were four major operative complications related to blood loss and infection. Guzzi et al 1 have calculated the median (range) time required to extract the freed mass to the complete suture of the colpotomy was 15 min (5-31). This time was significantly longer in patients with myomas than for others [median 21 min (range: 10-31) vs median 10 min (5-13), p<0.05]. No intra- and postoperative colpotomy related complications occurred. No patients complained of dyspareunia at follow-up visits. A total of 23 studies were reviewed for a total of 501 patients and only one (0.2%) complication (severe vaginal bleeding) was directly attributable to the colpotomy. Pillai2 and his associates the median specimen diameter was 6 cm (range 4-8 cm) and the median blood loss was 200 ml (range 150-250 ml). The median operating time was 50 min (range 40-90 min) with most patients being discharged within 24 h (median 18 h; range 16-21 h). There was no inadvertent spillage of cyst content or any intra or postoperative complications. Clarke LE10 showed that twenty-nine women underwent adnexal surgery for an adnexal mass, 14 women underwent surgery for pelvic pain, and 7 women underwent adnexal surgery for primary prevention of malignancy. The specimens removed ranged in size from 2 to 16 cm (mean 5.7).

The mean time patients were under anesthesia was 103 minutes (SD 57.3). There were no operative complications related to the colpotomy incision and no cases of postoperative vaginal cellulitis or pelvic infection were reported. Only 1 woman with a prior vaginal delivery reported dyspareunia postoperatively. Gills et el showed Vaginal extraction was successful in all 10 patients. Median operative time for the vaginal extraction procedure was 35 minutes. Blood loss was minimal. Median tumor size was 3.6 cm. (range 2.4 to 7.4) and median specimen weight was 327 gm. (range 152 to 484). No intraoperative complications occurred. Postoperatively blood spotting via the vagina in 1 patient resolved spontaneously. Postoperative questionnaires revealed excellent patient satisfaction and convalescence. DISCUSSION: Vaginal extraction appears as a useful and negligibly bleak method for evacuating the intact entrapped specimen after laparoscopic radical nephrectomy. It has now become our favored strategy of flawless specimen extraction in proper female patients..Laparoscopic-helped transvaginal expulsion of these lesions(in a pack!)7 enables huge specimens to be expelled safely and with negligible spillage. Evacuation of a pelvic mass through a laparoscopic colpotomy is attainable, safe, and offers preferred corrective outcomes over the transabdominal extraction of the surgical specimen. Laparoscope-helped transvaginal ovarian cystectomy permits the expulsion of bigger dermoids, with cyst spillage and investment funds in usable time and hardware contrasted and regular laparoscopic cystectomy with fitting preoperative appraisals, posterior colpotomy is a sheltered and compelling strategy for ovarian specimen recovery in laparoscopy. The course of recovery ought to be explicitly customized for patients who ought to be advised about the advantages and disadvantages. CONCLUSION: This basic procedure of posterior colpotomy cut can undoubtedly be added to the gynecologic specialist's armamentarium and can be securely utilized for most ladies.

Acknowledgments: Dr. RK Mishra, DR JS Chowhan, Mr. Kartikeya Raman.

REFERENCES:

1. Ghezzi F, Cromi A, Bergamini V, et al. Should adnexal mass size influence surgical approach? A series of 186 laparoscopically managed large adnexal masses. BJOG 2008; 115: 1020– 7.
2. Pillai R, Yoong W. Posterior colpotomy revisited: a forgotten route for retrieving larger benign ovarian lesions following laparoscopic excision. Arch Gynecol Obs tet 2010;
3. Teng FY, Muzsnai D, Perez R, Mazdisnian F, Ross A, Sayre JW. A comparative study of Laparoscopy and colpotomy for the removal of ovarian dermoid cysts. Obstet Gynecol 1996; 87: 1009– 13
4. Chou Phay Lim and Neil Hebblethwaite, Posterior colpotomy for the retrieval of ovarian specimens in Laparoscopy: a large case series, Gynecological Surgery, 10.1007/s10397-016-0982-0,
5. Shamshirsaz AA, Shamshirsaz AA, Vibhakar JL, , et al. Laparoscopic management of chemical peritonitis caused by dermoid cyst spillage. JSLS 2011; 15: 403– 5.
6. Nezhat CR, Kalyoncu S, Nezhat CH, Johnson E, Berlanda N, Nezhat F. Laparoscopic management of ovarian dermoid cysts: ten years' experience. JSLS 1999; 3: 179– 84.
7. Andreas Stavroulis MRCOG ,Maria Memtsa BSc MBBS ,Wai Yoong MD FRCOG January 2013 Methods for specimen removal from the peritoneal cavity after laparoscopic excision.
8. Hofmeister FJ Culdotomy: a method of evaluating the pelvis.. Am J Obstet Gynecol. 1974 May 1;119(1):39-47
9. Feuer G1, Yap S2, Hernandez P2 .J Robot Surg. 2012 Dec;6(4):277-82. doi: 10.1007/s11701-011-0306-3. Epub 2011 Aug 30.Posterior colpotomy: a successful retrieval route for pelvic masses following robot-assisted laparoscopic surgery.
10. Clark LE1, Menderes G1, Tower AM1, Silasi DA1, Azodi M1.A Simple Approach to Specimen Retrieval via Posterior Colpotomy Incision.
11. .Gill IS1, Cherullo EE, Meraney AM, Borsuk F, Murphy DP, Falcone T.J Urol. 2002 Jan;167(1):238-41.Vaginal extraction of the intact specimen following laparoscopic radical nephrectomy.
12. VAGINAL MYOMECTOMY USING POSTERIOR COLPOTOMY: FEASIBILITY IN NORMAL PRACTICE.AGOSTINI A1, DEVAL B, BIRSAN A, EUR J OBSTET GYNECOL REPROD BIOL. 2004 OCT 15;116(2):217-20.
13. West J Surg Obstet Gynecol. 1952 Aug;60(8):377-86.The technic of posterior colpotomy.Bradbury WC.
14. Nuzhat Amer, Muhammed amer, R.K.Misra;wjols ;Different techniques of tissue Retrieval from Abdominal cavity during Minimal Access Surgery.
15. Bingener J, Gostout CJ. Update on natural orifice translumenal endoscopic surgery. Gastroenterol Hepatol (NY) 2012;8(6): 384-89.
16. Mofid H, Emmermann A, Alm M, von Waldenfels HA, Felixmuller C, Zornig C. Is the transvaginal route appropriate for intra-abdominal NOTES procedures? Experience and follow- up of 222 cases. Surg Endosc. Published online on 2013 Feb 8. DOI: 10.1007/s00464-013-2812-z.
17. Panait L, Wood SG, Bell RL, Duffy AJ, Roberts KE. Transvaginal natural orifice transluminal endoscopic surgery in the morbidly obese. Surg Endosc. Published online on 2013 Jan 26.
Top