Diploma in Minimal Access Surgery at World Laparoscopy Hospital: Pioneering Excellence in Surgical Training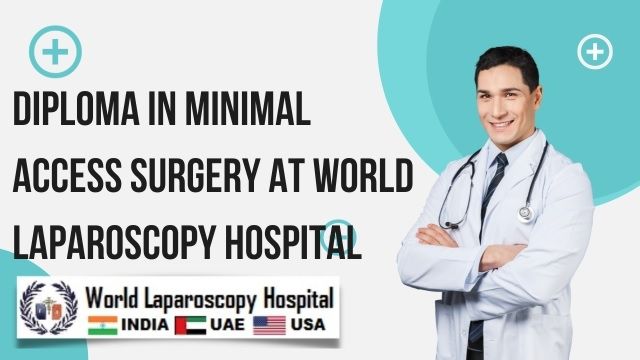 Minimal Access Surgery (MAS), often referred to as minimally invasive surgery, involves performing surgical procedures through small incisions or natural body openings. Unlike traditional open surgery, MAS utilizes advanced technologies such as laparoscopes and endoscopes, providing surgeons with a high-definition view of the surgical site. This approach results in reduced scarring, shorter hospital stays, and faster recovery for patients.


World Laparoscopy Hospital: A Hub of Surgical Excellence
World Laparoscopy Hospital, based in Gurugram, India, is a renowned institution dedicated to laparoscopic and minimal access surgery. It has gained international recognition for its comprehensive training programs and state-of-the-art facilities. The institution is known for its commitment to providing a global platform for surgical education and research, attracting medical professionals from around the world.


Diploma in Minimal Access Surgery
The Diploma in Minimal Access Surgery offered by World Laparoscopy Hospital is a prestigious program that equips surgeons and medical practitioners with the knowledge and skills required to excel in the field of minimally invasive surgery. Here are some key aspects of this program:
Comprehensive Curriculum: The diploma program covers a wide range of topics, including laparoscopic and robotic surgery, endoscopy, and the latest advancements in minimally invasive techniques. The curriculum is designed to provide a strong foundation in theory and practical skills.

World-Class Faculty: The institution boasts a team of highly experienced and skilled faculty members who are leaders in the field of minimal access surgery. They provide mentorship and guidance to students, ensuring they receive the best education possible.

Hands-On Training: One of the hallmarks of the program is its emphasis on hands-on training. Students have access to advanced surgical simulators and cutting-edge equipment, allowing them to practice and refine their skills in a safe and controlled environment.

Global Exposure: World Laparoscopy Hospital attracts students from various countries, creating a diverse learning environment. This global exposure is invaluable, as it provides insights into different surgical practices and encourages cross-cultural collaboration.

Certification: Upon successful completion of the program, students are awarded a Diploma in Minimal Access Surgery, which is recognized globally. This certification enhances career prospects and opens doors to new opportunities in the field of surgery.
The Impact on Surgical Practice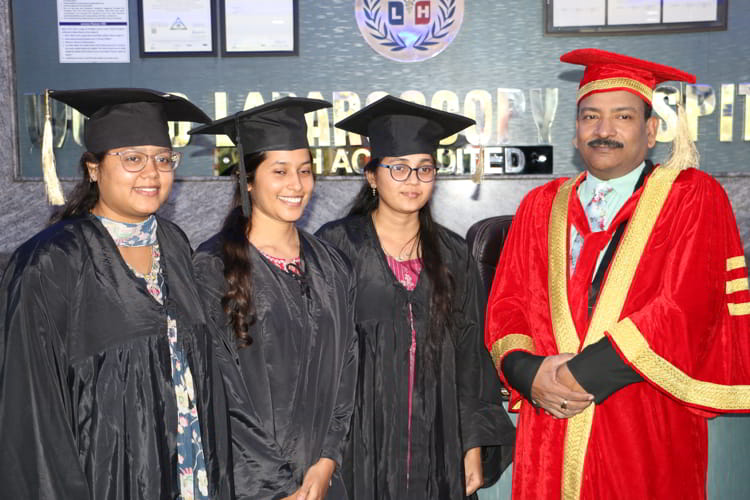 The diploma program at World Laparoscopy Hospital has a significant impact on the surgical community. Graduates of the program are well-prepared to adopt and implement minimally invasive techniques in their surgical practice, benefiting patients by:
Reducing Complications: Minimally invasive surgery often leads to fewer complications, shorter hospital stays, and less postoperative pain for patients.

Faster Recovery: Patients can return to their daily lives more quickly after minimally invasive procedures, which is especially important in today's fast-paced world.

Enhanced Precision: Surgeons trained in minimal access surgery have improved dexterity and precision, leading to better surgical outcomes.

Global Collaboration: Graduates are part of a worldwide network of surgeons who share knowledge and collaborate on complex cases, ultimately advancing the field of surgery.
Conclusion
The Diploma in Minimal Access Surgery at World Laparoscopy Hospital is a testament to the institution's commitment to excellence in surgical training. By equipping surgeons with the skills and knowledge needed to excel in minimally invasive surgery, this program is shaping the future of surgical care. Patients worldwide can benefit from the expertise and innovation fostered by graduates of this prestigious program. World Laparoscopy Hospital in Gurugram, India, remains a beacon of hope and progress in the field of surgical education.
Top