September 2023 - State of the Art Laparoscopic Training in Gurgaon and Dubai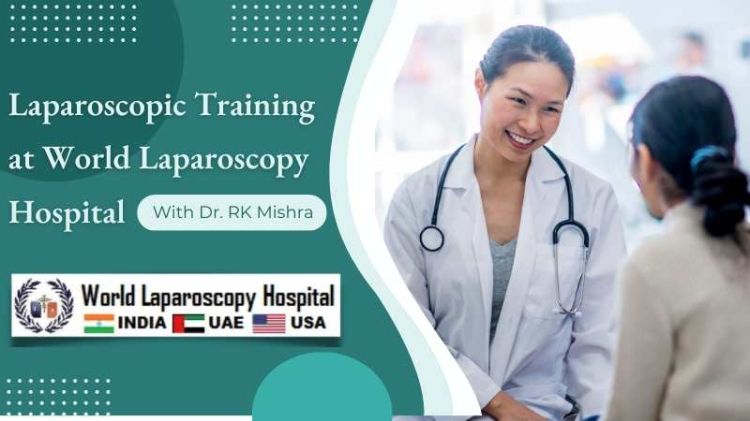 Gurugram, India and Dubai, UAE – Surgeons from around the world are set to gather in Gurugram, India, and Dubai, UAE, this September for an exceptional training opportunity in the field of laparoscopic surgery. Organized by the renowned medical education institution, this training program aims to enhance surgical skills and promote the latest techniques in minimally invasive surgery.




About the Training:

The September 2023 Laparoscopic Training program is designed to provide surgeons with hands-on experience, practical knowledge, and exposure to the most advanced laparoscopic procedures. This training will feature a comprehensive curriculum led by highly skilled and experienced faculty members, including esteemed surgeons from the host cities.

Key Highlights:

Location: The training will take place in two vibrant cities, Gurugram and Dubai, offering participants a unique cultural and educational experience.

Hands-on Workshops: Surgeons will have the opportunity to practice laparoscopic techniques in state-of-the-art simulation labs, ensuring a thorough understanding of the procedures.

Live Surgeries: Participants will witness live laparoscopic surgeries performed by experts, gaining insights into the latest innovations and best practices.

Interactive Sessions: Q&A sessions and panel discussions with leading surgeons will provide valuable insights and networking opportunities.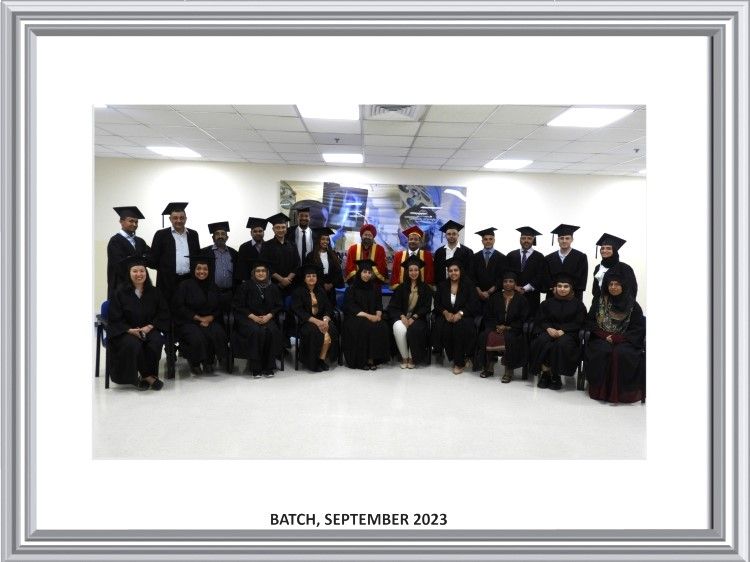 Laparoscopic surgery, also known as minimally invasive surgery, has revolutionized the field of medicine. This advanced surgical technique offers numerous benefits to patients, including shorter recovery times, reduced pain, and smaller incisions. However, mastering laparoscopic surgery requires extensive training and skill development. In this article, we will explore the significance of laparoscopic surgery training and its impact on the medical community.

The Evolution of Laparoscopic Surgery

Laparoscopic surgery, which involves performing procedures through small incisions using specialized instruments and a camera, has come a long way since its inception. Initially, it was met with skepticism due to its technical challenges. However, over the years, it has gained widespread acceptance for its numerous advantages.

Why is Training in Laparoscopic Surgery Essential?

Patient Benefits: Laparoscopic surgery offers patients faster recovery times, shorter hospital stays, and reduced post-operative pain. Patients often prefer these minimally invasive procedures, making them a sought-after option.

Enhanced Precision: Laparoscopic surgery demands precision and fine motor skills. Training ensures that surgeons can operate effectively with minimal tissue damage.

Reduced Complications: Adequate training significantly reduces the risk of complications during laparoscopic procedures. Surgeons learn to navigate potential challenges and complications effectively.

Adaptation to Technological Advances: The field of laparoscopic surgery continually evolves with technological advancements. Ongoing training keeps surgeons updated on the latest equipment and techniques.

Components of Laparoscopic Surgery Training

Theoretical Knowledge: Surgeons start with a solid foundation in the theoretical aspects of laparoscopic surgery, including anatomy, instrumentation, and procedural planning.

Simulation Training: Simulators provide a risk-free environment for surgeons to practice their skills. These simulations mimic real surgical scenarios and help build muscle memory.

Hands-on Experience: Surgeons progress to hands-on training, performing laparoscopic surgeries under the guidance of experienced mentors. This stage is crucial for refining skills and gaining confidence.

Observation of Live Surgeries: Observing experienced surgeons in the operating room offers valuable insights into real-world laparoscopic procedures.

The Role of Continuing Medical Education

Laparoscopic surgery training is not a one-time endeavor. Continuous learning is vital in the medical field, especially given the rapid advancements in technology and techniques. Surgeons must engage in ongoing education to refine their skills and stay current.

Impact on the Medical Community

Well-trained laparoscopic surgeons contribute significantly to the medical community:

Improved Patient Outcomes: Trained laparoscopic surgeons can provide patients with safer, more efficient procedures, ultimately leading to better outcomes.

Reduced Healthcare Costs: Minimally invasive surgeries often lead to shorter hospital stays and lower costs, benefiting both patients and healthcare systems.

Advancements in Medicine: As surgeons become more proficient in laparoscopic techniques, they can innovate and refine procedures, contributing to the evolution of medical science.

Conclusion

Laparoscopic surgery training is a critical component of modern medicine. It empowers surgeons to provide the best possible care to their patients while advancing the field itself. As laparoscopic techniques continue to evolve, ongoing training remains essential, ensuring that surgeons stay at the forefront of medical innovation and continue to deliver high-quality healthcare.

Date and Venue Details:

Gurugram, India:

Date: September 10-12, 2023
Venue: [Venue Name], Gurugram, India
Dubai, UAE:

Date: September 17-19, 2023
Venue: [Venue Name], Dubai, UAE
Registration:

Surgeons interested in attending the September 2023 Laparoscopic Training in Gurugram and Dubai can register online at laparoscopyhospital.com. Early registration is encouraged, as seats are limited.

Contact Information:

For inquiries and further information, please contact:

World Laparoscopy Hospital
Cyber City, Gurugram
NCR Delhi, India

World Laparoscopy Training Institute
Bld.No: 27, DHCC, Dubai, UAE

World Laparoscopy Training Institute
5401 S Kirkman Rd Suite 340
Orlando, FL 32819, USA


About the Organizer:

World Laparoscopy Hospital is a leading medical education institution with a proven track record of organizing successful surgical training programs. With a commitment to advancing surgical skills and knowledge, they aim to empower surgeons to deliver the best possible care to their patients.

Don't miss this extraordinary opportunity to enhance your laparoscopic surgical skills and connect with fellow surgeons from around the world. Register today and be part of this groundbreaking training event in Gurugram and Dubai.
Top