We have started successfully conducting courses after second wave of COVID-19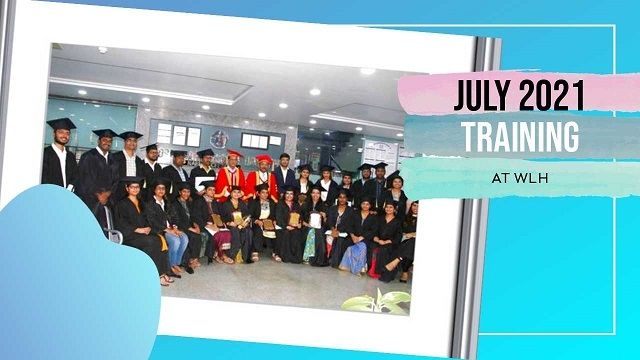 The 2nd wave of COVID-19 in India has actually had extreme repercussions in the form of spiraling cases, reduced materials of crucial treatments, and increased fatalities, especially in the young population. Understanding why the 2nd wave has actually been even more dangerous than the initial could aid to determine the prospective areas of diagnostics to target with future control methods.

In spite of these adverse situations at World Laparoscopy Hospital, we have successfully conducted all our courses of laparoscopic surgery, Robotic Surgery, Endoscopic, and IVF. We have taken all the necessary measures to make COVID a secure environment during this training program.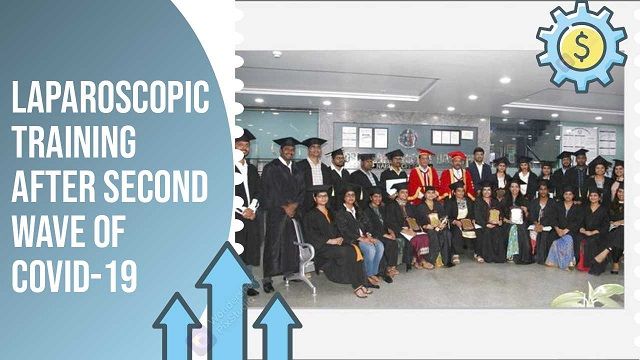 Research studies have actually recognized various distributing double-mutant and also triple-mutant strains of SARS-CoV-2 throughout different areas of India, which are more pathogenic than the first strains. Such modified transmissibility and also pathogenicity indicate the advancement of the virus. The larger the population density, the higher are the opportunities for viral replication, anomaly, as well as development. India's overpopulation and also bad implementation of a meaningful control approach and policies have actually permitted a significant variety of viral anomalies to continue the atmosphere.

Throughout the 2nd wave in India, lots of situations of mucormycosis, likewise called the black fungi, have actually been reported in people with diabetes mellitus and also clients with COVID-19, as well as individuals that were recuperating from infection. The extreme use of steroids in the therapy of COVID-19 and also immunosuppression by the virus resulted in the introduction of this opportunistic fungal infection. Although cases of black fungus were reported during the initial wave, situations during the 2nd wave have come to be much more noticeable in several cities of India, leading state governments to declare this also as an epidemic. Since June 7, 2021, the Indian Ministry of Health had videotaped 28 252 instances of black fungi. The danger of the white fungi Aspergillosis-- assumed to be much more fatal than the black fungus-- is likewise growing with some instances reported in parts of India.6.

People in the initial wave infected with SARS-CoV-2 were predominantly older than 60 years and also those with comorbid problems were at increased risk of death. Nevertheless, surprisingly, more youthful grownups seem vulnerable to infection during this most current cycle as well as numerous clients have actually passed away at a young age, including individuals aged between 25 as well as 50 years.

The reason the more youthful populace is now much more prone to SARS-CoV-2 is not noticeable and also beyond current scientific descriptions. However, essential monitoring as the circumstance creates is that every individual showed up to have the equivalent danger of being infected with the virus, but the capacity to sustain and conquer infection varied amongst individuals. Some individuals with assumed suboptimal immune reactions could endure, as well as some people, regardless of having presumed stronger immunity, can not get rid of the quick infection. Additional monitoring in the height of the second wave was the abrupt reduction in the oxygen saturation of some people, also when they were recouping well, providing much less time for the appropriate ventilation support.

This circumstance produced anxiety and panic among patients and also members of the family as there was unpredictability around whether the people would certainly make it through the viral infection also when showing indicators of recuperation. No answers are available as to why people react in different ways to SARS-CoV-2 infection. Many reasons could be behind this monitoring. One description could be the visibility of different pressures of the SARS-CoV-2 that contaminate individuals all at once, with some versions more pathogenic than others. India's poor air quality index could be a prospective factor regarding why the spread of the infection has actually been severe throughout the nation. Community and also colleagues reported that a rise in fine particle issue (< 2 · 5 μm) is related to enhanced danger of COVID-19 infection.8 Given that 9 of the 15 most contaminated cities internationally remain in India, it could be proposed that the capacity of the Indian population to combat COVID-19 suffers because individuals' lungs are significantly affected by air contamination. A further factor could be the visibility of different immune actions among people, and someone who shows up healthy may not have a strong or powerful adequate action when it comes to resistance. Nonetheless, the absence of scientific research studies on individual immune actions restricts our reasoning for this hypothesis.
Top