After Two Month of Lockdown Training Program of WLH is Restarting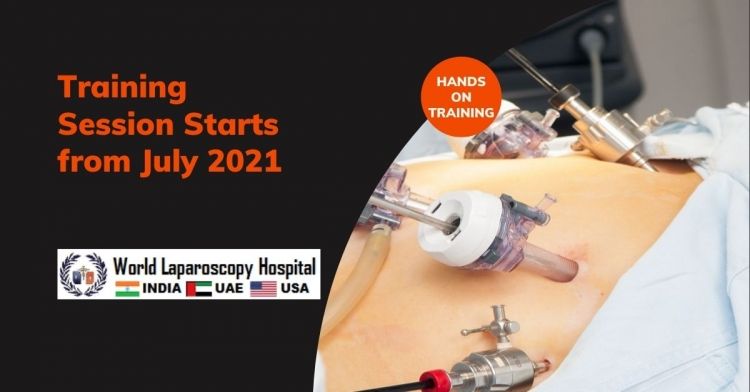 The academic sessions of Laparoscopic and Robotic surgery were suspended on April 1st due to the Covid-19 second wave pandemic. Now all the training program is restarting from July 2021. The new batch of the laparoscopic surgery academic session will commence from the first week of July 2021.




All the surgeon and gynecologist who will join the course in July session are required to come after taking both the dose of COVID19 vaccine. The suggestions were made by Singhania University and World Laparoscopy Hospital officials during an interactive session with all the faculty on Saturday, chaired by the institute's director Dr. R.K. Mishra. The considerations will be sent to the senate of the World Association of Laparoscopic Surgeons for the highest decision-making body of the Institute for approval.

"We have discussed the possible steps that can be taken to complete the session with our doctors. We will send these considerations to the senate for the final decision. We intend to start the session from the 1st of July 2021," Dr. Mishra said.

Meanwhile, the institute will continue holding online classes and uploading course material online for current Master in Minimal Access Surgery students. Online content will be shared for all the courses. We are considering holding classes for two and three weeks as usual in July to catch up on the uploaded material before taking exams of Fellowship and Diploma of minimal Access Surgery, officials said during the interaction.


Education cannot come to a standstill even in these challenging times of the second wave of Covid-19. We have taken many measures to make our course at World Laparoscopy Hospital COVID-19 secured.
1. Limited Size of Batch with maximum participants 30
2. 28 HD Laparoscopic Workstation to give enough social distancing
3. N 95 Mask and PPE during Animal Dissection and OT Session
4. Regular Sanitization of Hospital and Hostel
5. Admitting the patient for Surgery after RT PCR test for COVID-19

We are looking forward to seeing your participation in July 2021 at World Laparoscopy Hospital. All our future courses at Dubai Institute and USA Institute will be as usual. The next laparoscopic training batch of World Laparoscopy Training Institute will be from 25th of September 2021 and the next laparoscopic training session of World Laparoscopy Training Institute, USA will be from 25th of October 2021.
Top