We need Solidarity Among Doctors during this Corona virus Pandemic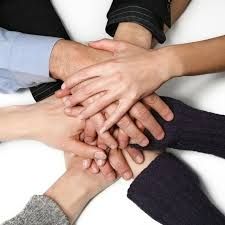 For 20 years, World Laparoscopy Hospital has continuously worked to improve patient care and promote the highest standards of practice through laparoscopic education, laparoscopic training, and information distribution in Minimal Access Surgery.

At World Laparoscopy Hospital We continue to operate to prevent future complications. With a unique multispecialty approach, World Laparoscopy Hospital focuses on education, techniques, skills, and strategies to enhance the quality of laparoscopic, endoscopic, robotic, and minimally invasive surgery to improve the ability of physicians to prevent and manage complications, improve the quality of patient care, and strives to identify and reduce the barriers to change.

The World Laparoscopy Hospital is calling for solidarity and increased elective surgeries to needy patients, as some of the world's most vulnerable countries scale up their efforts to combat the coronavirus pandemic. Most hospitals now have no elective surgery policy. Because it is the way to keep everyone safe & prevent further spread of the virus.




Through our Hands-On Laparoscopic Surgery Course, publications, videos, and other electronic media, World Laparoscopy Hospital provides a forum for the discussion and dissemination of new and established ideas, techniques, and therapies in minimal access and robotic surgery.

The COVID-19 pandemic represents an unprecedented disruption to the global healthcare system. In view of the rapidly increasing COVID cases in the country, it is becoming important to evaluate and assess the capacities and challenges being faced by the super specialty hospital like our institute.

Our ability to continue our educational mission and provide knowledge and skills that improve patient outcomes depends on our dedicated faculty and students. We hope that you will continue to support our educational mission even in this CORONA Pandemic by becoming a member today. Together we can work to educate and improve outcomes for surgeons and Gynaecologists around the globe. Together we are the future of Minimal Access Surgery.
Top