Gold Medal for Best Abstract at World Congress of Robotic Surgeons October 2020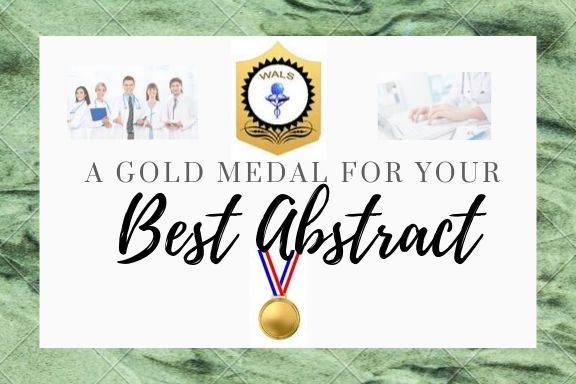 The WALS 2020 Gold Medal will be awarded to a surgeon or gynecologist who will make an outstanding abstract and scientific contribution in the field of minimal access surgery through research and innovation.

The award process allows several finalists to achieve recognition through a formal presentation at the WALS 2020 meeting in front of their peers.

The award is open to members and non-members. A maximum of 5 abstracts will be shortlisted for the Gold medal oral presentation. Please submit your abstract using the online submission link. Candidates interested in participating in the competition must submit there abstract on the abstract submission form before July 2020.

Awards sponsored by the World Association of Laparoscopic Surgeons illustrate the dedication of our Society to support original research and scientific excellence.

Selected for the outstanding quality of their work, Investigator with best abstract and article are competing in front of a jury during the WALS 2020 Awards Sessions on 11th of October 2020.

The WALS best abstract Gold Medal of the World Congress of Laparoscopic Surgeons is the highest honor the Society can bestow on exceptional scientists for their contribution to Minimal Access Surgery.


Top