Warm Welcome to Batch September 2019 Laparoscopic Surgery Trainees !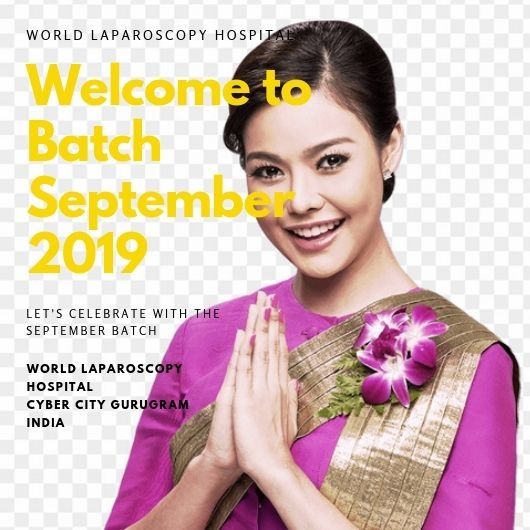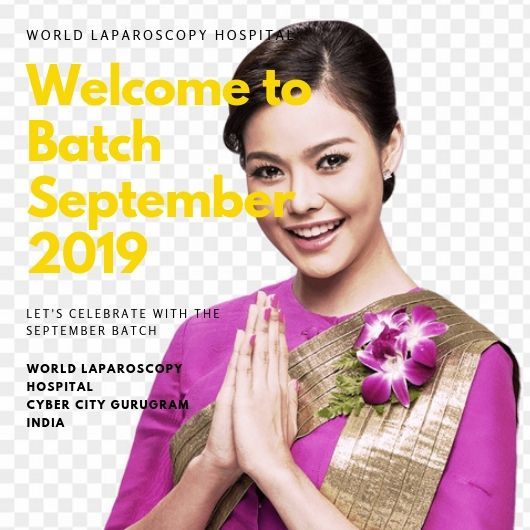 We dare not trust our wit for making our laparoscopic training at WLH pleasant to our friend. When hospitality becomes an art. Warm Welcome to Batch September 2019 Laparoscopic Surgery Trainees!

All this training will be conducted by our devoted experts in the field who shall be more than willing to teach and answer all the questions and guide you through the course not just with edifying lectures but with dedicated hands-on training.

Although circumstances may change in the blink of an eye, people change at a slower pace. Even motivated people who welcome change often encounter stumbling blocks that make transformation more complicated than they'd originally anticipated. We at World Laparoscopy Hospital are dedicated to giving their best.

All the curious minds must not miss the comprehensive talk on Laparoscopic Suturing. Yes, we want all of you to master the art of Laparoscopic Suturing and knotting On the second day, We aim to cover all the aspect of Laparoscopic Surgery as we do in all our batches including instrumentation, accurate diagnostic and operative techniques.

The course shall conclude with a comprehensive Hands-on Training for all the minimal access surgical techniques. ​We would like to welcome our September 2019 batch of Surgeons and Gynecologists at World Laparoscopy Hospital, Gurgaon. We are delighted that over 900 new students have joined our institution this year. On behalf of the administrative staff and faculty members, we would like to extend a warm welcome to all our young doctors.

We are keen to ensure that you have sound academic development at our Institute. We are concerned with inculcating critical thinking skills and abilities in all our fellow surgeons. Our educational institution has been established in the year 2000 and we have always focused on nurturing the talents of all our surgeons since the inception of World Laparoscopy Hospital.

Our faculty members are looking forward to imparting quality education and helping you to understand fundamental concepts of laparoscopic surgery in a wide host of subjects such as ergonomics, task analysis, engineering and operative technique. At World Laparoscopy Hospital, we focus on providing quality education to all our students. We pride ourselves on creating future leaders and thinkers who have creativity and values. We are always open to suggestions regarding the mode of classes/lectures and we welcome our surgeons and gynecologists to provide feedback about the quality of the teaching or any other concerns they may have. Your class's academic sessions will commence from September 2nd. Please ensure that you report to the WLH by 9 am latest.
Top