Fully Updated New WLH Mobile Application Released with 1800 Laparoscopic Videos
Dear Member,

Welcome to our December 20016 newsletter!

For the forthcoming festive season, we wish you a

Merry Christmas

and happiness, health and much success in the New Year. The world has seen tremendous growth in mobile phone and tablet technology and with this, there has been an increase in the number of apps that are been developed every day. In a similar way, there are many apps which are designed for surgeons. These apps help surgeons in their day to day activities and prove to be really useful and productive for them.

World Laparoscopy Hospital has developed a very useful app for laparoscopic surgeons and gynaecologist to learn laparoscopic surgery. For any surgeon or gynaecologist who want to learn laparoscopic surgery, video recording of a lectures and surgery is just as important as taking actual notes. Fortunately, now, students of WLH they don't need to record video and have it be integrated with their typing as we will start giving you in your mobile from today.


Additionally, playing back the video will allow you to see what you will learn once you will come for the "Hands On" part of the course at World Laparoscopy Hospital. Doctor can access laparoscopic article, laparoscopic lecture and surgery videos and images uploaded by faculty of World Laparoscopy Hospital and experience directly from their mobile devices using the appropriate media-specific software.




This is a very useful app which offers an extensive library of guide for many surgical specialties including general surgery, gynaecology, paediatric surgery and urology etc. This is an app which is compatible with Android OS and Apple. It is a free app on Google Play Store and ITunes. It has the capability to translate about 5 languages including English, Spanish, Japanese and Chinese.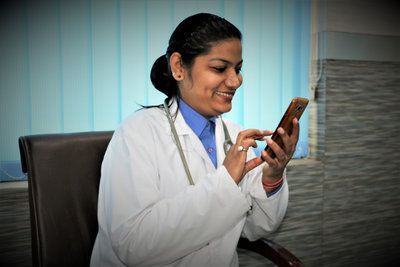 WLH mobile app is thus useful for those laparoscopic surgeons who are dealing with minimal access surgery and wants to learn this skill. This is the most popular laparoscopic app for anyone who is from the medical field or healthcare profession and want to learn laparoscopic surgery. Surgeons can use this app to find information about latest medical news, critical alerts and many drugs etc. this app also allows the users to save and email the articles.

WLH Mobile app is probably the most popular laparoscopic surgery app on the market. It offers an incredible number of features, including the ability to access the information you need with or without an Internet connection. The app is operated by a team of surgeons and gynaecologist of World Laparoscopy Hospital, and it is free of charge for your iPad, as well as for Android users. You'll have access to the latest announcements from the WLH, as well as answers to any questions you might encounter from your patients. The user of this mobile app can discuss with the expert surgeon through this mobile app and live online advice can be taken.


Yours faithfully,



Dr. R. K. Mishra
Chairman and Director
World Laparoscopy Hospital
Top