Global Status of Robotic Surgery and Role of World Laparoscopy Hospital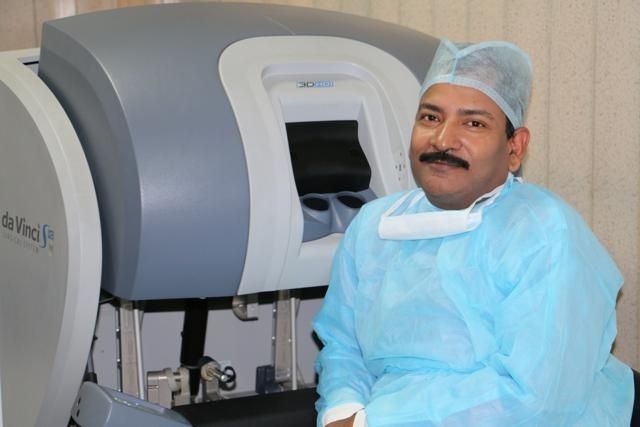 A warm welcome to our November 2015 Newsletter.

The World Laparoscopy Hospital is proud to announce the 5 year of its celebration of a brand-new enhanced HD four arm robotic surgical platform with interactive console completely dedicated for training, which includes da Vinci™ surgical robotic systems. We have new faculties for da Vinci plateform dedicated to training.

After more than 15 years of R&D, the World Laparoscopy Hospital team has implemented the live telecasted communication technology geared to promote image-guided surgery based on computer-assisted solutions. The goal is to make the patient visible during surgery through 3 D trasmission in order to increase the accuracy and safety of any procedure. To reach such objectives, our engeeneers has created an original user-friendly online service for laparoscopic surgeons requiring a HD 3D model of patients to effectively plan surgical therapy.

We are also happy to release other sets of new lectures and expert interviews shot live at World Laparoscopy Hospital during the advanced course on Fellowship of International college of robotic surgeons (October 25-28, 2015) and the advanced course in Laparoscopic Colorectal Surgery (November 16-17, 2015).



We wish you a wonderful Christmas and a very happy New Year 2016.

We are glad to announce that we now have more than 7000 WLH members. We hope that you have enjoyed the free exclusive laparoscopic study material that was available to all of you for the November period. Now if you want to have permanent access to all the robotic surgery related media available on the World Laparoscopy Hospital web site, make sure you subscribe to keep abreast of the latest developments in robotic surgery.


Top