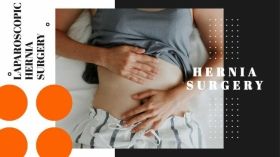 Tue - July 17, 2007 11:58 am
|
Article Hits:4506
Laparoscopic hernia surgery might be less painful than the usual traditional open incision, but it carries a higher risk of recurrence, except when highly experienced surgeons perform it, said research released on Sunday.
MORE
Mon - July 24, 2006 11:38 am
|
Article Hits:4993
The latest evaluation of drastic weight-loss surgery provides both good news and not so good news for patients who are severely obese. The study by federal health analysts discovered that the death rate from so-called bariatric surgery was relatively low but that the rate of subsequent complications was twice as high as measured in previous studies to come patients for much shorter periods. Even so, for some people, the advantages of the drastic surgery, which typically involves shortening the intestines and reducing the size the stomach, must surely outweigh the risks.
MORE
Top