NOTES human trial on transoral, transvaginal cholecystectomies.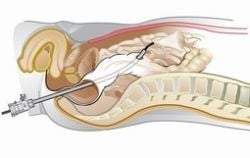 "NOSCAR is supporting the NOTES human trial research and helping to advance this minimally invasive technique," said Steven D. Schwaitzberg, MD, NOSCAR Research Subcommittee Co-Chair. Cholecystectomy, or gallbladder removal, is one of the most common surgeries in the U.S.; approximately 750,000 are performed annually. The NOSCAR study uses the mouth or vagina as routes to the gallbladder. Rather than making up to five incisions in the abdominal wall, tools are passed down the mouth and through a hole created in the stomach (transoral/transgastric) or through the vagina (transvaginal). The prospective multicenter trial compares NOTES cholecystectomy versus conventional laparoscopic cholecystectomy. NOSCAR has granted funds to selected institutions to conduct these trials. Institutions participating in the trial have demonstrated a strong commitment to developing the basic science that forms the foundation of NOTES and have already performed human NOTES cases under an Institutional Review Board protocol; approximately 200 patients will be enrolled in the clinical trial.

"Covidien is dedicated to collaborating with the surgical community to drive the adoption of advanced minimally and non-invasive surgical techniques through well-designed, robust clinical studies," said Michael Tarnoff, M.D., Chief Medical Officer, Covidien. "NOTES may represent the next wave in minimally invasive surgery with significant potential to improve patient outcomes and reduce hospital stays. Covidien is pleased that its funding will support NOSCAR's efforts to ensure the most safe and effective development of NOTES procedures and techniques throughout the world." "The human trials have already achieved very positive results and we now have a total of five institutions and 35 patients participating in the trial," said Michael L. Kochman, MD, NOSCAR Research Subcommittee Co-Chair.
Top