Unveils Remarkable Achievement: Dr. Mishra Trains Record-Breaking Number of Surgeons and Gynecologists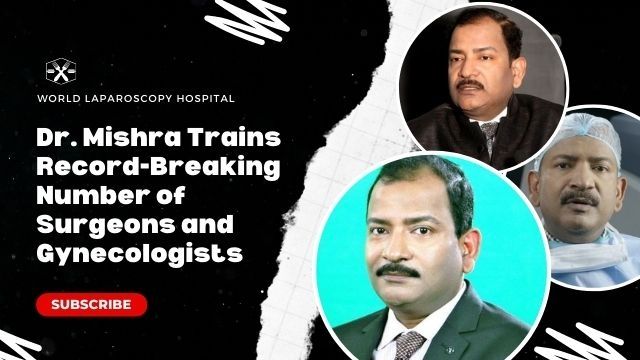 World Association of Laparoscopic Surgeons Unveils Remarkable Achievement: Dr. Mishra Trains Record-Breaking Number of Surgeons and Gynecologists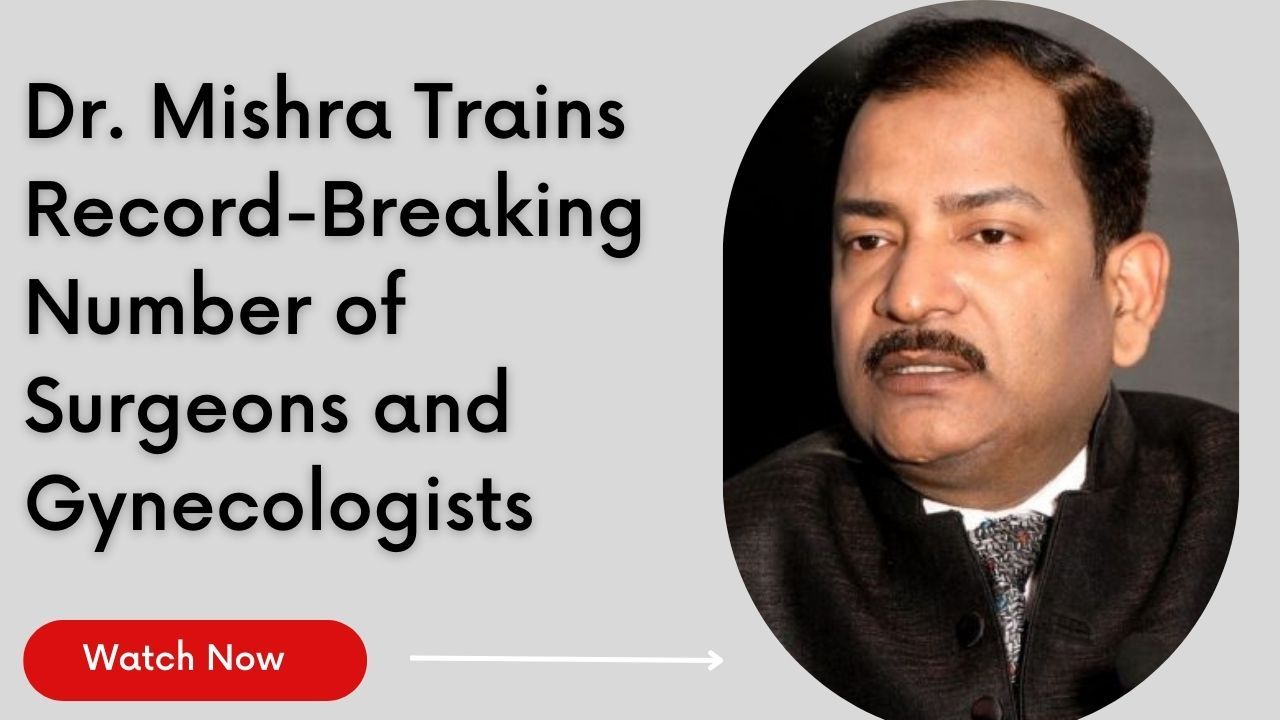 Dr. R. K. Mishra, a renowned laparoscopic surgeon and pioneer in the field of minimally invasive surgery, has set a remarkable world record by training an astounding 15,000 surgeons and gynecologists in laparoscopic surgery since the year 2001. This achievement highlights his unwavering dedication to advancing surgical techniques and improving patient outcomes.

The survey, conducted under the guidance of WALS, aimed to assess the impact and contributions of educators in the field of laparoscopic surgery and gynecology. The findings astonished the medical community as Dr. Mishra emerged as the unparalleled leader in training aspiring surgeons and gynecologists worldwide.

Speaking on this exceptional accomplishment, Ray Green, President of WALS, expressed his admiration, saying, "It is with great pride that we announce Dr. Mishra's remarkable achievement. The global survey conducted by WALS has confirmed that he has trained an unparalleled number of surgeons and gynecologists. This accomplishment is a testament to Dr. Mishra's exceptional skills, dedication, and unwavering commitment to advancing medical education."

Laparoscopic surgery, also known as keyhole surgery, revolutionized the medical field by introducing minimally invasive techniques that minimize patient trauma, reduce recovery times, and enhance overall surgical outcomes. Dr. R. K. Mishra recognized the immense potential of this approach early on and dedicated himself to educating medical professionals worldwide on its benefits and proper implementation.

World Laparoscopy Hospital, a renowned leader in minimally invasive surgery and laparoscopic training, is delighted to announce the opening of three new branches in prominent locations worldwide. With the inauguration of these branches in Gurugram, India, Dubai Healthcare City, Dubai, and Orlando, Florida, USA, World Laparoscopy Hospital expands its global footprint and brings its cutting-edge medical services and training programs closer to a wider audience.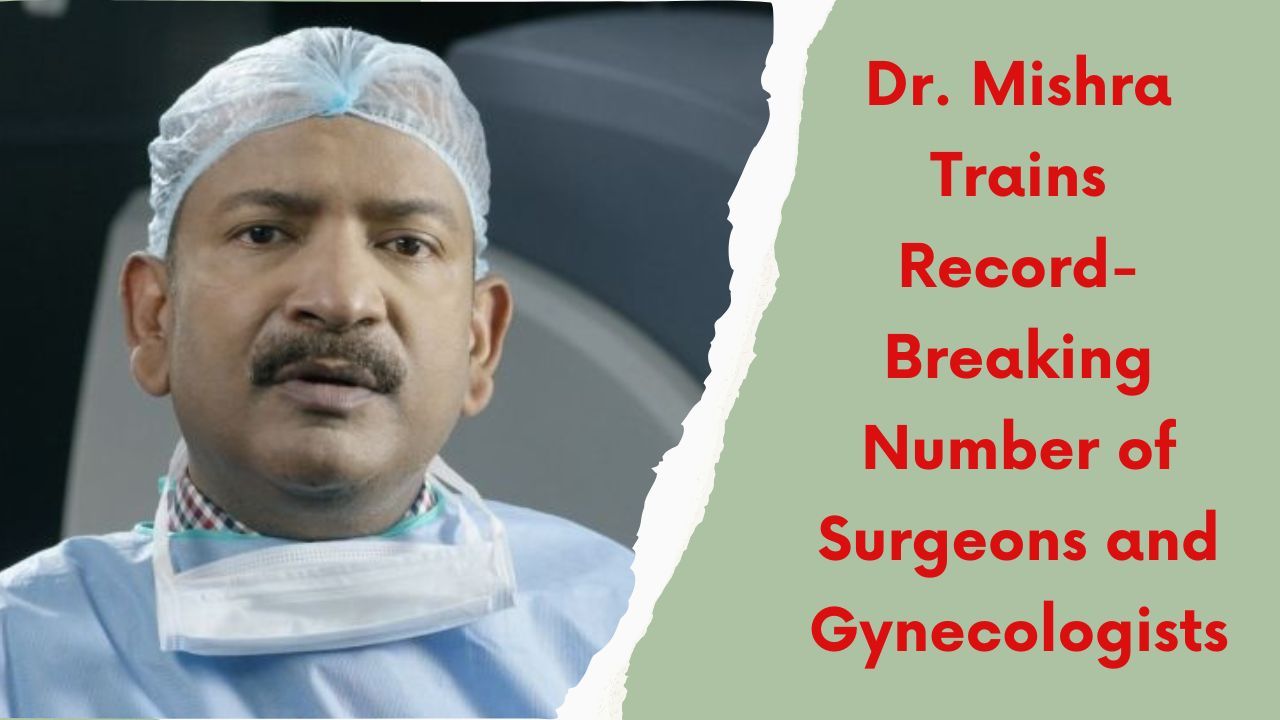 The decision to establish these new branches is driven by the hospital's commitment to providing accessible and high-quality medical care to patients while fostering excellence in surgical education and training. Each new branch will operate as a fully functional center, equipped with state-of-the-art infrastructure, advanced surgical technology, and a team of highly skilled medical professionals.

The Gurugram branch, situated in the bustling medical hub of India, will serve as a comprehensive center for laparoscopic surgery and training. With a focus on patient-centered care, this branch aims to provide innovative minimally invasive surgical procedures across a wide range of specialties.

Dubai Healthcare City, a renowned international medical destination, welcomes the establishment of the World Laparoscopy Hospital branch. Recognized for its world-class healthcare facilities, this branch will cater to patients seeking advanced laparoscopic treatments, ensuring the highest standards of care and patient satisfaction.

In Orlando, Florida, USA, World Laparoscopy Hospital brings its expertise in minimally invasive surgery to one of the leading healthcare destinations in the United States. With a strong emphasis on comprehensive patient care and groundbreaking research, this branch will contribute to the advancement of laparoscopic techniques and serve as a hub for medical innovation.

Dr. R.K. Mishra, the esteemed founder and director of World Laparoscopy Hospital, expressed his enthusiasm about the expansion, stating, "The opening of these new branches is a significant milestone for World Laparoscopy Hospital. Our mission is to make high-quality laparoscopic surgery and training accessible to patients and medical professionals worldwide. We are excited to bring our expertise and state-of-the-art facilities to these strategic locations, enabling us to serve more patients and contribute to the advancement of minimally invasive surgical techniques."

Over the past two decades, Dr. Mishra has tirelessly conducted numerous training programs, workshops, and seminars, spreading his expertise and knowledge to aspiring surgeons and gynecologists across the globe. With an unwavering commitment to excellence, he has successfully trained an extraordinary 15,000 medical professionals, equipping them with the skills and knowledge required to perform laparoscopic surgery effectively and safely.

Dr. Mishra's training programs have covered a wide range of laparoscopic procedures, including cholecystectomy, hernia repair, hysterectomy, and various other complex surgeries. His teaching methodology combines theoretical lectures, hands-on practice, and live surgical demonstrations, allowing participants to gain a comprehensive understanding of laparoscopic techniques.
Top