Under Dr. R K Mishra's Leadership, World Laparoscopy Hospital Achieves Global Milestone by Training 1,000 International Surgeons in Robotic Surgery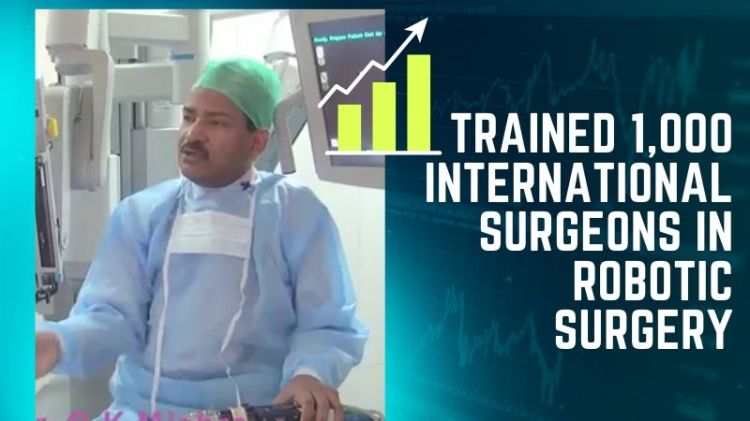 GURUGRAM, INDIA - The World Laparoscopy Hospital (WLH), under the proficient leadership of Dr. R K Mishra, has set a global record by successfully training 1,000 surgeons and gynecologists in robotic surgery. These medical professionals hail from 108 different countries, testifying to the international scope of this achievement. This substantial accomplishment not only strengthens the hospital's standing in the global medical community but also showcases its unwavering dedication to promoting advancements in medical science.




Dr. Mishra, a recognized authority in laparoscopic and robotic surgery, is the driving power behind this historic milestone. His innovative teaching methodologies and rich expertise have laid the foundation for a comprehensive, state-of-the-art training program.

"Having the opportunity to train surgeons from all corners of the world in robotic surgery has been a rigorous yet fulfilling journey," expresses Dr. Mishra. "We take immense pride in reaching this milestone, but our mission doesn't end here. We remain dedicated to continuously advancing surgical education and enhancing patient care worldwide."

The World Laparoscopy Hospital has been a trailblazer in the dynamic world of medical science. It takes pride in being the first private institution in India to adopt the practice of robotic surgery. This pioneering initiative has not only transformed India's healthcare landscape but also sets an example for other private healthcare institutions to emulate.

Robotic surgery, a subset of minimally invasive surgery, enables surgeons to execute complex surgical operations with superior precision, flexibility, and control. However, its implementation in a country like India, where medical infrastructure varies and can be under-resourced, presents a formidable challenge. Yet, under the visionary leadership of Dr. R K Mishra, WLH embarked on the journey of incorporating robotic surgery into its medical services.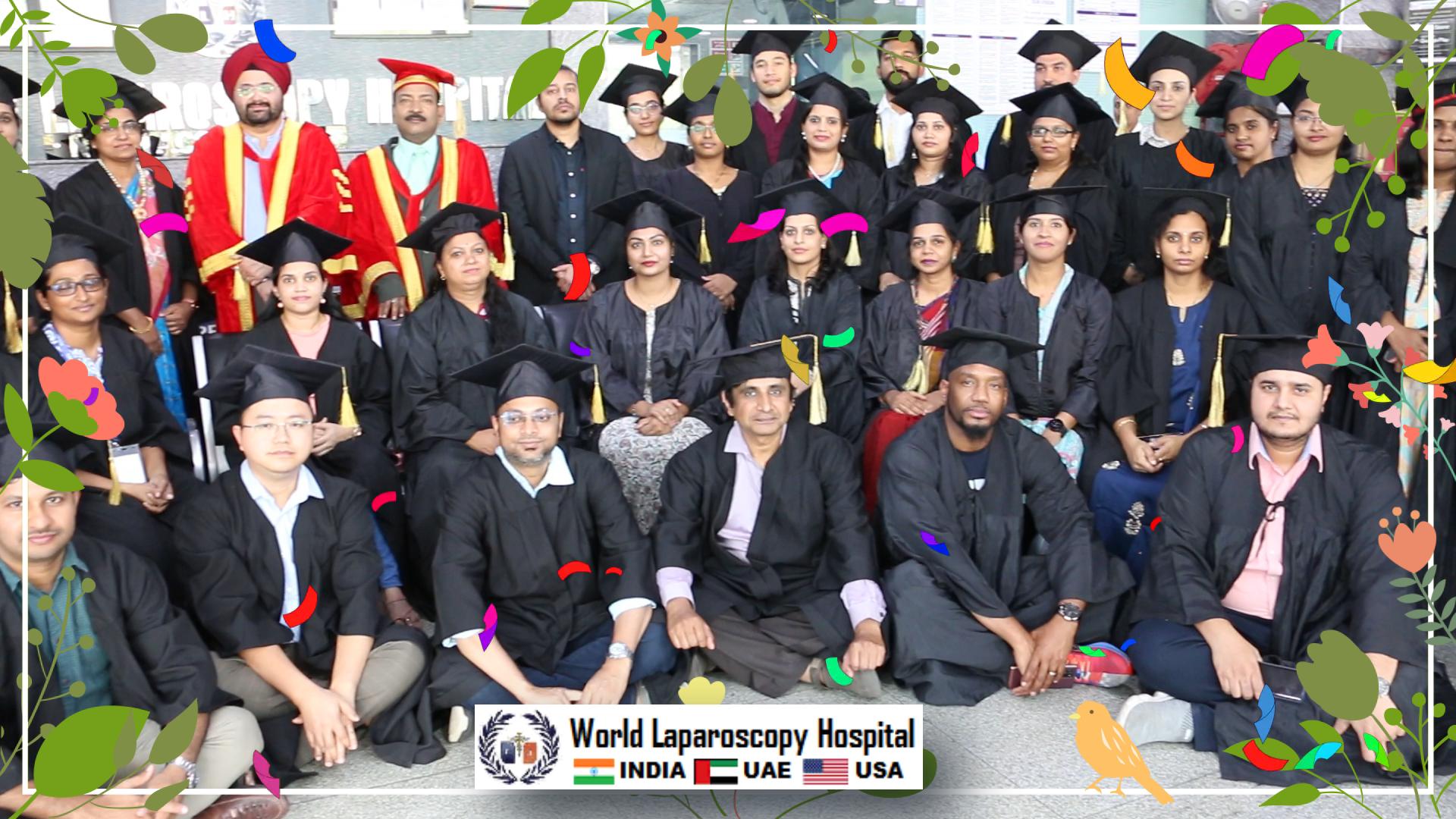 WLH's foray into robotic surgery has been transformative, yielding numerous benefits for both patients and healthcare providers. The advanced surgical system augments surgeons' capabilities, resulting in improved patient outcomes, minimized discomfort, lower infection risks, shorter hospital stays, faster recovery times, and smaller, less conspicuous scars.

Additionally, the World Laparoscopy Hospital's commitment to training and education in this cutting-edge field is praiseworthy. The hospital has established a world-class training facility equipped with the latest technology and led by a team of highly qualified professionals. This training program has played a crucial role in empowering the next generation of surgeons and gynecologists with the requisite skills and knowledge for robotic surgery. The hospital's landmark achievement of training 1,000 surgeons and gynecologists from 108 countries emphasizes its global influence in shaping the future of medical science.

The World Laparoscopy Hospital has always been a recognized center for laparoscopic and robotic surgery training. This recent accomplishment reinforces the hospital's steadfast commitment to enhancing surgical skills worldwide, ultimately improving patient outcomes.

Through this achievement, WLH continues to influence the future of medical advancement, equipping surgeons and gynecologists globally with the skills and knowledge needed to perform sophisticated, minimally invasive procedures.

About World Laparoscopy Hospital:

World Laparoscopy Hospital is a leading surgical education provider specializing in laparoscopic and robotic surgery. Based in Gurugram, India, it is committed to training surgeons and gynecologists, thereby significantly contributing to the field of minimally invasive surgery worldwide.

Contact:

World Laparoscopy Hospital
Cyber City, Gurugram, NCR Delhi
INDIA
Phone: +919811416838

World Laparoscopy Training Institute
Bld.No: 27, DHCC, Dubai
UAE
Phone: +971525857
Top