Magnetic Assisted Laparoscopic Surgery Reduces Number of Incisions and Scars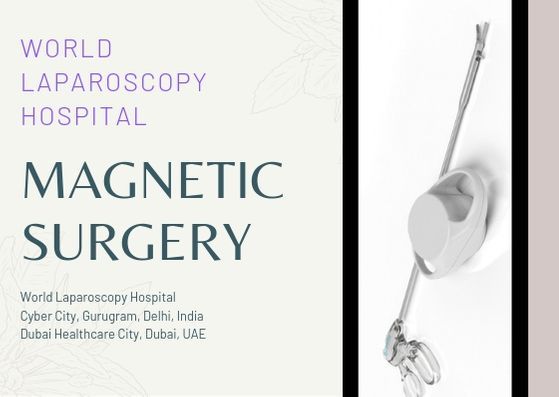 In traditional laparoscopic surgery, laparoscopic instruments are manipulated from inside introduced cannula inserted through small incisions. In magnetically assisted surgery, surgical tools are manipulated with a magnet on the skin, which eliminates the need for an incision and increases the field of motion.

A recent study concluded that a "first-of-its-kind" magnetic surgical system allows a safe, reproducible, incision-less technique for port-less intraabdominal mobilization. The Magnetic Surgical System, developed by Levita Magnetics, is so unlike current technologies that FDA had to create a whole new category for it when approving it for use, according to Alberto Rodriguez-Navarro, MD, CEO, and founder of Levita Magnetics, in an interview with MD+DI.

The system consists of an external magnet placed on the skin that controls a shaftless detachable grasper. It enables surgeons to move instruments without the constraints of a fixed-position pivot point while facilitating access and visualization of the surgical site.

Dr. Cadeddu and his colleagues spent years developing the concept of magnetic-assisted surgery, reporting on their work in The Annals of Surgery. Though another company subsequently took up the mantel, when the FDA approved the first commercial magnetic-assisted laparoscopic surgery system, Dr. Cadeddu was delighted to make UT Southwestern one of the few medical centers in the country – and the first in Texas – to put the magnetic surgery device to use.

Top