Largest Fibroid Removed by Laparoscopic Surgery by Dr. R.K. Mishra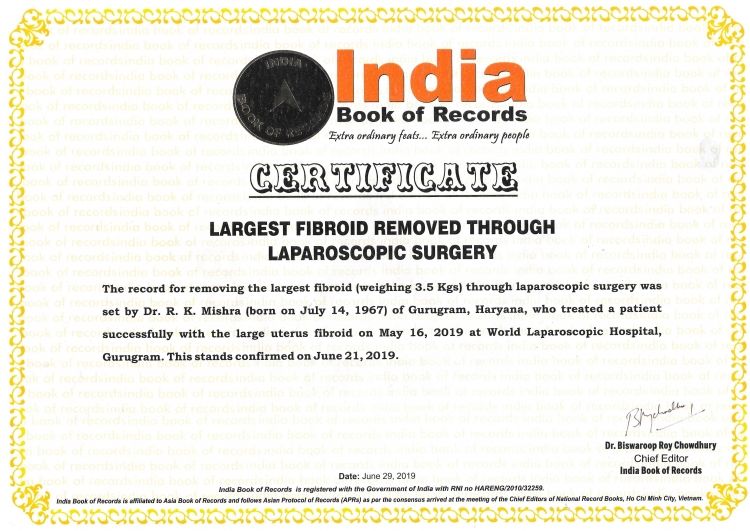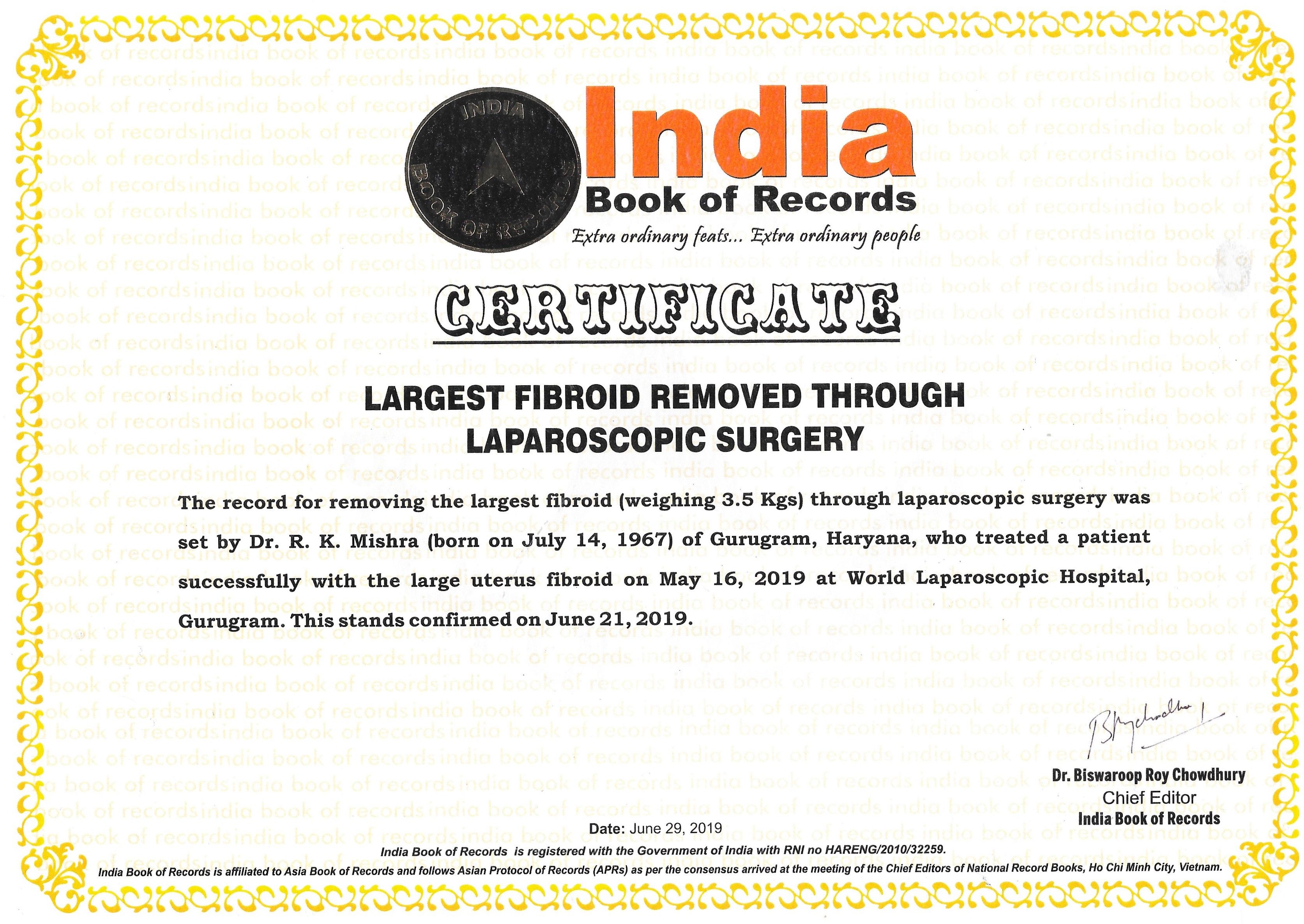 India is a country with rich and diversified cultures, languages, geographies, political opinions, religious sentiments and also possesses people with varied socioeconomic status. However, what brings about unity in such diversity is the India Book of Records. India Book of Records is a platform where the courage to be and perform differently meets recognition and fame. The book is a collection of Indian records of more than 13 years, with its 14th edition in circulation. Its13th edition, India Book of Records -2018, has become a benchmark by being a bestseller and is consistently reviewed across various online bookstores including Amazon and Flipkart. It is often referred to as the last word in the field of Indian records by world media, including BBC and the New York Times. India Book of Records also has to its credit of being the first to start the Book of Records in Hindi, thereby igniting a desire among the masses to bring out their best. This can be clearly understood by the India Book of Records (IBR) tagline:

Dr. R.K. Mishra's name is listed in India book of record for Largest Fibroid together with Cholecystectomy and Appendectomy in the same patient. No one ever has performed Large Fibroid with Multiple surgeries. All the surgery were performed on the same patients just by 4 small buttonholes.

In this context, Dr. R.K. Mishra of World Laparoscopy Hospital has created a World Record. First time in the World 3.5 Kg Fibroid, Ovarian Cyst, Gallbladder and Appendix removed by Laparoscopy in the Same Patient. The patient has torsion of Myoma giving severe pain, She had multiple episodes of appendicitis in the past. She had Cholelithiasis and one para ovarian cyst. All were removed by laparoscopy. The surgery took 6-hour time. Only 4 ports were used to remove all these pathologies. She was also having hydronephrosis due to the pressure of fibroid on the ureter.



In the experienced hand combined myomectomy, Ovarian cystectomy, cholecystectomy, and appendectomy appears to be technically feasible and can be performed with conventional laparoscopic instruments. However, the increased operative time and technical difficulty are the main concerns with this method. Combine laparoscopic surgery until today has been performed only in the limited number of patients in short observation time. Further studies with longer follow-up time are required to confirm these findings and determine the true benefits of the procedure.
Top