Media has defamed my hospital
Discussion in 'All Categories' started by Hrishikesh Sharma - Jun 20th, 2014 3:35 pm.

Hrishikesh Sharma

I have a 100 bedded hospital in Jalandhar and we have a very good reputation for last 15 year. One day one patient who was suffering from typhoid perforation was operated by our surgeon.

After 2 days of surgery the patient developed peritonitis and septicemia and we have to shift the patient into ICU.

We have informed the attendant of the patient about the condition of the patient and told them that if they want they can shift the patient to any higher center.

Now slowly the patient went into COMA. For last 12 days patient is in a stage of COMA. We asked the attendant of the patient to take the patient to some higher center but neither they are paying the bill of hospital nor they are taking the patient to another hospital.

Yesterday we also saw some bad story about our hospital in News channel and Print Media that we are not treating the patient properly and the condition of the patient is due to the negligence of hospital. But in reality the fact is that they patient was brought to us when perforation was already severe and prognosis was blink.

Now situation is that we can not keep that patient for ever to our hospital and we can not discharge the patient as relatives are not taking the patient. Our entire hospital staff and Doctors are in big stress because the attendant are every day bringing some electroning and print media and trying to defame our hospital.

Please advice me that how the law can help me to discharge the patient and what is the responsibility of doctor in this type of patient who is in COMA.

waiting for your expert opinion.
Hrishikesh Sharma

re: Media has defamed my hospital by Dr R K Mishra - Jul 19th, 2014 10:53 pm

#1

Dr R K Mishra

Dear Dr Sharma

You can complain regarding this to the appropriate authority. The BCCC is the independent self-regulatory body set up by IBF to examine content-related complaints against GECs.

Any person aggrieved can make a complaint to the Authority in regard to a programme broadcast by a Member / Associate Member of the NBA.

You may complain of any breach of the Code, including the following Principles of Self Regulation contained in the Code:

Impartiality and objectivity in reporting
Not Ensuring neutrality
Reporting on crime and safeguards to ensure crime and violence are not glorified
Depiction of violence or intimidation against women and children
Sex and nudity
Breaching your Privacy
Endangering national security
Refraining from advocating or encouraging superstition and occultism
Sting operations on independent body to defame someone

Once you will complain than 14 (fourteen) days from the date of receipt of a complaint complete in all respects, the Authority will issue notice to the concerned broadcaster to show cause why action should not be taken under the Regulations.


re: Media has defamed my hospital by Dr Okeudo Chijioke, OBGY, Nigeria - Aug 31st, 2014 11:02 pm

#2

Dr Okeudo Chijioke, OBGY, Nigeria

Dear Dr Sharmar,

If you have actually done the needful and be sure that there was no mismanagement of the patient, then I think you should take it up with the media legally.

wish you luck.

Dr Okeudo Chijioke, Nigeria.
Empowering Through Knowledge: World Laparoscopy Hospital's Free Online Medicolegal Advice for Patients and Doctors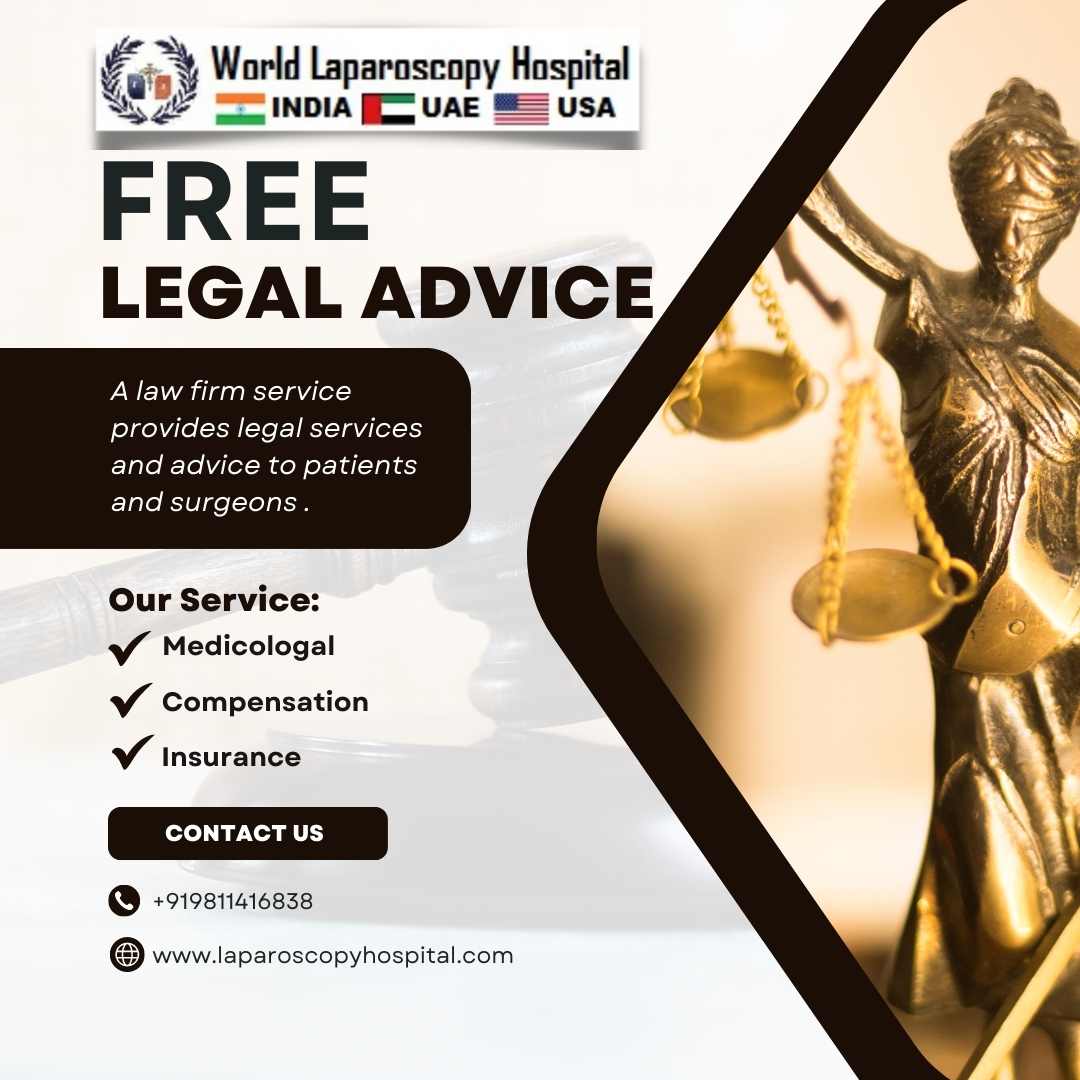 In the ever-evolving landscape of healthcare, the intersection of medicine and law plays a pivotal role. Recognizing this crucial juncture, World Laparoscopy Hospital is taking a pioneering step by offering free online medicolegal advice, a service that caters not only to patients but also to fellow healthcare professionals.
The Nexus of Medicine and Law
Medicolegal matters in healthcare are complex and often require a nuanced understanding of both medical practices and legal intricacies. These issues can range from malpractice claims to ethical dilemmas. World Laparoscopy Hospital's initiative to provide free online medicolegal advice acknowledges the importance of navigating these complexities effectively.
A Global Need for Expertise
Medical and legal concerns are universal, transcending geographical boundaries. Patients may find themselves in situations where they require legal guidance related to their healthcare, while doctors may seek clarification on medicolegal matters pertaining to their practice. World Laparoscopy Hospital stands ready to address these needs by offering free online medicolegal advice to a global audience.
Key Aspects of World Laparoscopy Hospital's Free Online Medicolegal Advice Service:
1. Accessible Expertise: The hospital boasts a team of experienced physicians, surgeons, and legal experts who specialize in medicolegal matters. This multidisciplinary approach ensures that individuals receive guidance from professionals well-versed in both medicine and law.
2. Global Reach: The online platform transcends geographical constraints, allowing patients and doctors from all corners of the world to access this service. This inclusivity is especially beneficial for those who may not have local access to medicolegal experts.
3. Convenience: The online medicolegal advice service is available around the clock, offering the convenience of seeking guidance at any time. This is particularly valuable for addressing urgent or time-sensitive issues.
4. Privacy and Security: World Laparoscopy Hospital places a premium on patient confidentiality and data security, ensuring that sensitive medicolegal information is treated with the utmost care.
5. Comprehensive Support: The hospital's experts provide holistic advice, addressing immediate concerns while also offering insights into navigating the complex medicolegal landscape effectively.
6. Professional Collaboration: In addition to aiding patients, the platform serves as a space where doctors can consult with their peers and medicolegal experts. This encourages collaboration and knowledge sharing among healthcare professionals.
Empowering Patients and Professionals Alike
The provision of free online medicolegal advice aligns seamlessly with World Laparoscopy Hospital's mission to empower patients and doctors. It enables patients to better understand their rights and options in medicolegal matters while offering doctors valuable guidance in navigating the legal aspects of healthcare.
Fostering Improved Healthcare Practices
In a world where medicolegal issues can be both intricate and intimidating, World Laparoscopy Hospital's commitment to offering free online medicolegal advice is a ray of hope. It empowers individuals and healthcare professionals to navigate these complex waters more confidently and effectively. World Laparoscopy Hospital's dedication to providing free online medicolegal advice is a testament to its commitment to improving healthcare practices globally. By making expertise more accessible, more inclusive, and more patient-centric, this institution is not only providing valuable guidance but also contributing to a healthcare landscape where informed decisions and ethical practices prevail. In a world that increasingly values knowledge, this initiative is a beacon of empowerment and enlightenment.

Ask Free Legal Questions On Consumer Protection Related to Laparoscopic Surgery. As the Premier Institute of Minimal Access Surgery World Laparoscopy Hospital provide Free medico legal advice to Patient and Surgeon. Institute of Medicine & Law department of World Laparoscopy Hospital provides education, information, and services in medical laws. WLH Medico Legal information and analysis is real-time, accurate, actionable and is delivered to doctors, hospitals, and lawyers on multiple platforms using the latest in technology.
Knowledge Bank of World Laparoscopy Hospital on Medical Laws is comprehensive and continuously updated with the latest developments in medical laws. Today, in World, World Laparoscopy Hospital possesses the best resources in terms of professionals, information, and knowledge on medical laws related to Minimal Access Surgery and these are optimally utilized in providing Medico legal Legal solutions.<
World Laparoscopy Hospital organizes the National and International Convention on Medico legal issues related to Minimal Access Surgery every year, a platform to identify the legal issues relating to laparoscopic and robotic surgery, discuss them threadbare, and suggest remedial measures. Doctors, medical associations, hospitals, lawyers, judges, regulators, and policy makers are part of this initiative.