Laparoscopic Repair of Incisional Hernia and Choices of Mesh
What are the preoperative measure should be taken before incisional hernia surgery?
Incisional hernias certainly are a heterogeneous problem and various ways of repair could possibly be indicated for particular defects or locations. Unique a look at the open technique add the ability to treat loss of domain using the components separation and restoration of abdominal wall anatomy and performance. No technique is the 'best' solution, familiarity with a wide variety of surgical options used by surgeons with assorted skills is the optimal solution.
Patients with major abdominal wall incisional hernias especially people that have previous surgery, stomas, fistulas, chronic sinuses or previous mesh should receive computed tomography (CT) scan prior to laparoscopic surgery. This will accurately outline the abdominal wall defect, the items in the sac, the positioning of previous mesh in the event of recurrent hernia, seromas, sinus tracks and abscesses. In obese patients, pre-operative fat loss is important to guarantee the safety of anaesthesia, to relieve postoperative complications reducing complication.
What are the common postoperative complication?
Wound infection after incisional hernia repair with mesh can be catastrophic and antibiotic prophylaxis is essential. Deep-seated infection has a serious impact on quality of life and occurs in 1–2%.
What are the different mesh choices available for incisional hernia repair?
The arrival of laparoscopic ventral hernia repair is mainly responsible for a family member explosion of mesh with a lot of alternatives for practicing surgeons. These meshes might be divided into several distinct categories: uncoated synthetic meshes, coated synthetic meshes, and biologic meshes. Most hernia experts across the world would agree how the current standard of care is placement of synthetic mesh in many laparoscopic or open ventral hernia procedures. Depending on in which the surgeon wishes to place the mesh will which usually mesh to work with.
What are the benifit of using biological mesh?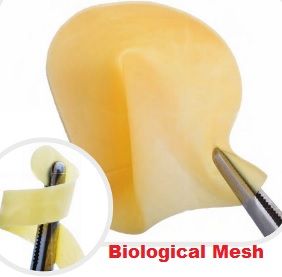 The understanding of the indications for biological meshes is under development. There are limited clinical data and short-term follow-up. Currently, the main application is in an infected or potentially infected field where the high cost is offset by the potentially expensive complications of an infected prosthetic graft. Biologic meshes are somewhat new on the hernia mesh world. Initially these were thought to be a solution to the shortcomings of synthetic meshes, specifically the potential risk of infection. After their initial use, it has been present in several studies that mesh recurrence rates are relatively high with this mesh type.
What are the advantage of Uncoated Synthetic Meshes?
Uncoated synthetic meshes include the oldest subset of meshes utilized to treat open ventral hernias. Since 1954 when Giulio Natta was the first who developed polypropylene, these meshes happen to be employed for open hernia repair. Most from the pioneering work was were only available in 1958 by Francis Usher with Marlex mesh. Their use now is mainly for placement in the extraperitoneal or retrorectus space and then for onlay type repairs. Due to more use of laparoscopic surgery nowadays towards the fact the uncoated meshes can promote ingrowth into abdominal viscera they aren't typically rcommended for intraabdominal placement. The main mesh types for uncoated synthetc meshes are polypropylene and polyester. Recently, there has been a sgnificant push towards more lightweight mesh by which those two mesh types are available for laparoscopic repair of hernia. Most mesh manufacturers market a mesh key in one or other of these two mesh classifications. These meshes are not appropriate for laparoscopic intraabdominal placement.
What about the use of Coated Synthetic Meshes in laparoscopic surgery?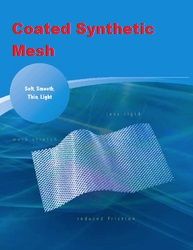 With the advent of laparoscopic ventral hernia repair in this decade, there has been a dramtic increase in the number of different type of coated meshes that are available for use of laparoscopic surgeon. For laparoscopic repair of incisional hernia the main mesh types are polypropylene, polyester, and ePTFE. There are numerous studies published about the safety of these mesh types, however each coated mesh has its own set of problems. Many laparoscopic surgeons are now finding that these meshes are not necessarily inert, and an ideal mesh does not exist. All of these meshes used in laparoscopic surgery are designed for intraabominal placement are resistant to visceral ingrowth. There are numerous options available for laparoscopic surgeons for ventral hernia repair and laparoscopic techniques is now method of choice. Laparoscopic surgeons who perform hernia repair must know which mesh type they need and tailor their mesh choice for each individual patient.