infertility
Discussion in 'All Categories' started by gurmeet kaur - Apr 14th, 2012 3:18 pm.

gurmeet kaur

I want to learn about HSG and Tubal patency test

re: infertility by Dr M. K. Gupta - Apr 15th, 2012 3:00 am

#1

Dr M. K. Gupta

Dear Gurmeet Kaur

Dear Mrs Gurmeet Kaur

Tubal factor infertility accounts for about 20-25 percent of all cases of infertility. It offers cases of completely blocked fallopian tubes as well as cases with either 1 blocked tube or no blockage but tubal scarring or other damage.

Tubal factor infertility is usually caused by pelvic infection, such as pelvic inflammatory disease PID, or endometriosis, or scarring that forms after pelvic surgery.

In cases of relatively minor tubal damage it can be hard to make sure that the infertility problem is solely due to the tubal damage. There might be other significant contributing causes that are inducing the problem conceiving.

In general, the standard infertility tests are performed on all couples and if no other reason for infertility is found, the presumptive diagnosis could be tubal factor. However, if the degree of tubal scarring is very minimal, a diagnosis of unexplained infertility might be warranted.

As IVF success rates have improved dramatically over the last 20 years, IVF is just about the mainstay for treating tubal infertility. Additional information about in vitro fertilization benefits and drawbacks for tubal problems are below on this page.

Detecting tubal factor infertility is initially investigated generally having a hysterosalpingogram. It is really an x ray examination performed in a radiology department in which contrast material dye is injected through the cervix to the uterine cavity. When the fallopian tubes are open the dye flows in to the tubes and then spills out to the abdominal cavity. This is documented with x ray pictures throughout the procedure.

However, just because the fallopian tubes are located to become open with this plumbing test this does not mean that tubal function is normal. The inside lining of the fallopian tube can be severely damaged even though the tube is open and dye spills into the abdominal cavity around the hysterosalpingogram.

Open but scarred tubes may not be capable of singing the necessary functions to lead to establishment of the normal pregnancy. Proper tubal function allows egg pickup and transport, fertilization, and embryo transport in the fallopian tube into the uterus where the embryo implants.

If egg pickup, transport, and fertilization occur properly, but the tubal damage does not allow proper transport from the embryo to the uterus, implantation may occur in the tube resulting in a tubal pregnancy.

Laparoscopy can be performed to identify tubal damage other than complete tubal blockage.

Tubal catheterization employing a special scope can be done to assess the status of the mucosal lining from the within the tubes. This is very rarely done.

The choice to have one of these therapies for tubal infertility should be based on several factors which your reproductive endocrinologist fertility specialist should discuss with you.

The most important issues are success, the quality of tubal damage, age the female, and whether other infertility factors man or woman can be found.

Health care insurance issues, other economic considerations and procedure related discomfort and time off work with various treatment approaches are also important.


With regards
M.K. Gupta



re: infertility by gurmeet kaur - Apr 16th, 2012 1:56 pm

#2

gurmeet kaur

both fallopian tubes are normally in course and calibre.Evidence of tubal peritoneal spill seen on the left side which,however appears localised.No evidence of tubal peritoneal spill seen on right side. Mild intravenous extravasation of contrast is also noted on the side. it is my hsg test report. please suggest

re: infertility by ahmad - Jul 9th, 2012 10:42 pm

#3

ahmad

Hi,My name is Tracy and I just read your tubal reversal story. I'm also 39 years old also. Your story is very enrcnoagiug. My husband, whom is 35, had alot of doubt at first. We were supposed to have the reversal done about 3 years ago. But he had doubt it would work. I tried everything I could to convince him that it was worth the try. I was reading my Bible and came across the passage of Abraham an Sara. I stood on that passage. I have no doubt in my mind that God will bless my husband and I with our child. My operation is set for July 10th. Which is 1 week away. I'm so nervous. My husband is nervous also. He's finally believing that it wil happen. I have 3 children from my previous marriage. Their ages are 19, 21 and 23. My husband has 1 child from a previous marriage. Her age is 18. So we're excited about havinga child together. This will be a new experience for us since our children are all adults. We've already gone to the store and purchased blankets. Our children are excited also. Our daugthers are already telling me they will make me walk alot just like I made them walk during labor (lol).I can't wait to put our testimony on Dr. Bergeron's website.I will keep you posted.Congratulations to you and your family for both of your bundles of joy they are so precious.

re: infertility by asra - Dec 30th, 2015 7:44 pm

#4

asra

No peritoneal spill is seen on both sides in hsg test what does that means..?

Dear Asra

If no peritineal spill is there that means Tubes are blocked. However, Diagnostic Laparoscopy and Tubal Patency Test is required to confirm the tubal block.

With regard

Dr Nidhi

re: infertility by Suman rai - Jun 15th, 2017 10:47 pm

#5

Suman rai

My h.s.g report is normal size and shape of uterus. Rt fallopion tubes is visualised and left fallopion tubes is visualised partly some amount of spillage contrast is seen from right side. I want to know that my tubes is open or block can I be pregnant. Plz reply me



Dear Suman
The report state that spillage is seen from the right side means the right tube is opened but you have not mention anything about the left tube so can't comment on that but if your only one tube is opened their is chance that you can get pregnant.
Accessing Expertise Anywhere: Free Online Medical Advice by World Laparoscopy Hospital
In an age where information is at our fingertips, the World Laparoscopy Hospital is taking the concept of accessibility and expertise to a whole new level. This renowned medical institution is offering a valuable service that transcends geographical boundaries - free online medical advice.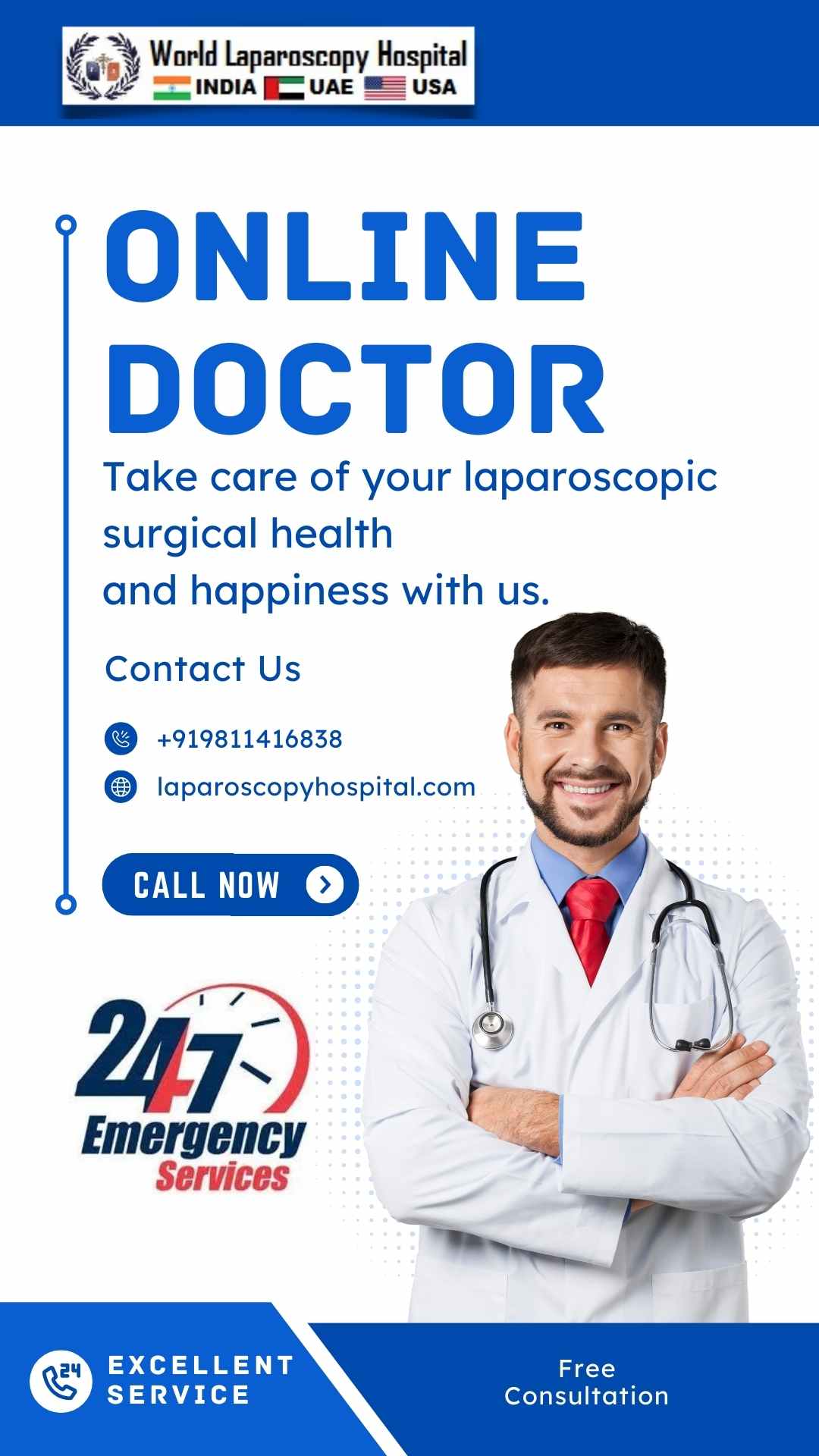 The Power of Digital Health
The digital revolution has significantly transformed the way we access healthcare information and connect with medical professionals. World Laparoscopy Hospital has harnessed this power to provide a platform where individuals from around the world can seek medical guidance from top-notch experts without leaving their homes.
The Importance of Medical Advice
Medical advice is a fundamental aspect of healthcare. It serves as a bridge between patients and the knowledge and experience of healthcare professionals. Timely and accurate medical advice can be a lifeline, offering reassurance, guidance, and potentially life-saving information.
World Laparoscopy Hospital: A Beacon of Medical Excellence
World Laparoscopy Hospital is globally recognized for its excellence in Minimal Access Surgery and surgical training. The institution's commitment to innovation, research, and patient care is evident in its mission to extend free online medical advice to those in need.
Key Features of World Laparoscopy Hospital's Online Medical Advice Service:
Expertise Across Specialties: The hospital boasts a roster of expert physicians, surgeons, gynecologists, urologists, and pediatric surgeons. This diverse range of specialists ensures that individuals can receive advice on a wide spectrum of medical issues.

Accessibility: The online platform breaks down geographical barriers. Patients from any corner of the world can access this service, making it especially beneficial for those in remote or underserved areas.

Convenience: Online medical advice is available 24/7, providing the convenience of seeking guidance at any time, day or night. This accessibility is particularly crucial for urgent medical queries.

Privacy: World Laparoscopy Hospital maintains strict patient confidentiality, ensuring that sensitive medical information remains secure.

Multilingual Support: Recognizing the global nature of its audience, the hospital offers support in multiple languages, enhancing accessibility for non-English speakers.

Holistic Guidance: The hospital's expert physicians provide comprehensive advice, addressing not only immediate concerns but also offering insights into long-term health and well-being.
Empowering Patients
The provision of free online medical advice aligns with World Laparoscopy Hospital's mission to empower patients and enhance healthcare outcomes. It allows individuals to take an active role in managing their health and seeking expert guidance when needed.
A Source of Reassurance and Knowledge
In times of uncertainty, illness, or when facing medical questions, World Laparoscopy Hospital's free online medical advice offers a ray of hope. It's a source of reassurance, a font of knowledge, and a testament to the potential of digital health in improving lives.
World Laparoscopy Hospital's commitment to providing free online medical advice represents a significant step towards democratizing healthcare. It brings the expertise of world-class medical professionals to anyone with an internet connection, offering guidance, hope, and the promise of better health. In an era defined by connectivity, this institution stands as a beacon of medical excellence in the digital landscape.

If you have a surgical concern and can't reach a doctor right away, or you're not sure where else to ask a qualified laparoscopic surgeon, you can get our Medical Help through this Forum of World Laparoscopy Hospital which is available 24 hours a day, Just fill-up the form given and within few our the answer of your question will be posted on this forum. Please keep in mind we answer the question only related to laparoscopic surgery. You can also search and browse thousands of answer already posted on this forum
Using Free Medical Advice Related to Laparoscopic Surgery Service, you can send your questions to our Laparoscopic Surgeon and the Doctor will reply within few hour. It's as if you are having an email exchange with your very own private surgeon! As soon as you post your question, a qualified laparoscopic surgeon will start answering it. Our expert can help you learn more about the treatment and procedure options available to you for different health problems and diseases.They'll also give you information to discuss with your doctor when deciding what kind of surgical treatment is best for you.
The Doctor will provide you with the all the medical information you need, and will guide you as you choose a course of action, all from the comfort of your home or office. No more sitting in the waiting room for hours just to get some basic information from your laparoscopic surgeon; no more self-diagnosis after reading pages and pages of confusing and contradictory Online information.
World Laparoscopy Hospital gives you the personalized health information you need to decide on the right treatment for you. The information that you provide will be seen by every person for education and information purpose so please not write your real name.