CANCEROUS TUMOUR
Discussion in 'All Categories' started by Esther Kogo - Dec 11th, 2011 5:03 pm.

Esther Kogo

Dr,
My mother named above was diagnosed with an abdominal tumour.From the MRI report it is classified as either a fibrosarcoma or Liposarcoma.It measures 11.5cm by 10.7cm by 12.5cm.

re: CANCEROUS TUMOUR by Dr M K Gupta - Dec 11th, 2011 9:22 pm

#1

Dr M K Gupta

Dear Esther Kogo

We need to examine your mother thoroughly to decide that surgery is feasible or not.

Liposarcoma is a malignancy of fat cells. Fibrosarcoma is a malignant tumor derived from fibrous connective tissue and characterized by immature proliferating fibroblasts or undifferentiated anaplastic spindle cells. In adults, it's the most typical soft tissue sarcoma. Liposarcoma normally appears as a slowly enlarging, painless, nonulcerated submucosal mass in a middle-aged person, however, many lesions grow rapidly and become ulcerated early. Virchow first described liposarcoma in the 1860s.

The development of a liposarcoma from the preexisting benign lipoma is rare. Many instances arise de novo. Liposarcomas most often arise in the deep-seated stroma as opposed to the submucosal or fat under the skin. The most recent World Health Organization classification of soft tissue tumors recognizes 5 types of liposarcomas: (1) well differentiated, including the adipocytic, sclerosing, and inflammatory subtypes; (2) dedifferentiated; (3) myxoid; (4) round cell; and (5) pleomorphic.

A spindle-cell variant of well-differentiated liposarcoma can also be described. The notion that round-cell liposarcoma represents the high-grade counterpart of myxoid liposarcoma is generally accepted. Spindle-cell liposarcoma is a rare variant of the atypical lipomatous tumor (ie, well-differentiated liposarcoma), also it must be distinguished from a dedifferentiated liposarcoma with metastatic potential along with a benign spindle-cell lipoma. The advent of cytogenetic and molecular investigations has contributed to better categorization of the subset of mesenchymal neoplasms. Not just they have provided new insights in to the biology of these tumors, however they also have validated the present classification schemes according to conventional morphologic observations.

Liposarcoma occurs in 3 main biologic forms: (1) well-differentiated liposarcoma; (2) myxoid and/or round cell; and (3) pleomorphic. In rare circumstances, lesions can have a combination of morphologic types; they are classified as combined or mixed-type liposarcomas.

The anatomical distribution of liposarcoma appears to be partly related to the histologic type. Well-differentiated liposarcoma tends to exist in deep soft tissues of both the limbs and also the retroperitoneum. Myxoid and/or round-cell liposarcomas and pleomorphic liposarcomas have a striking predilection for that limbs, and dedifferentiated liposarcoma occurs predominantly within the retroperitoneum. Although any liposarcoma subtype occasionally arises within the subcutis, involvement from the dermis seems to be exceedingly rare.

Surgery is possible in early stages and if it has not spread extensively.

With regards

M.K. Gupta

re: CANCEROUS TUMOUR by Welcome - Jun 1st, 2012 5:42 am

#2

Welcome

I appreciate you taking to time to cnotribute That's very helpful.
Accessing Expertise Anywhere: Free Online Medical Advice by World Laparoscopy Hospital
In an age where information is at our fingertips, the World Laparoscopy Hospital is taking the concept of accessibility and expertise to a whole new level. This renowned medical institution is offering a valuable service that transcends geographical boundaries - free online medical advice.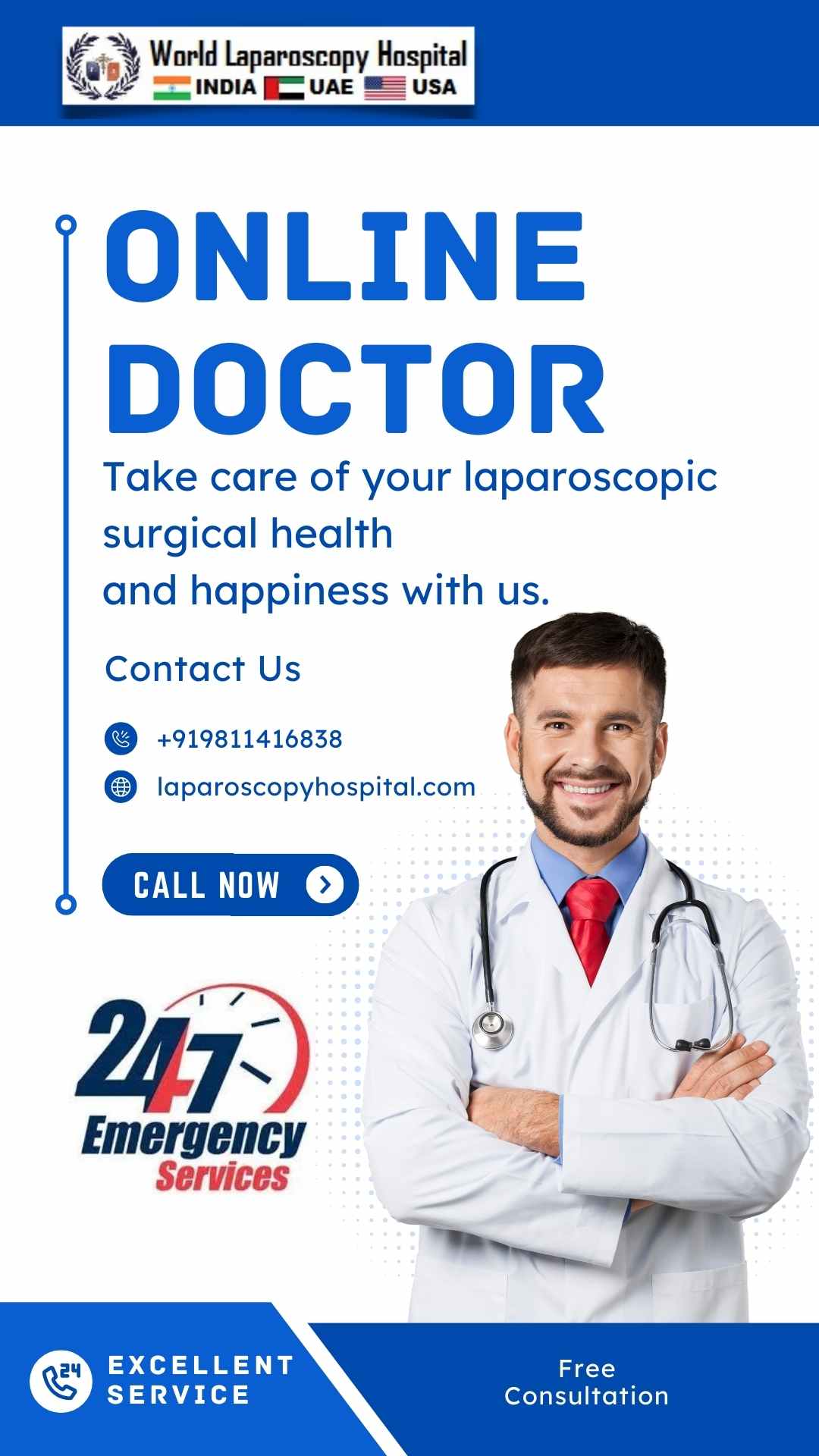 The Power of Digital Health
The digital revolution has significantly transformed the way we access healthcare information and connect with medical professionals. World Laparoscopy Hospital has harnessed this power to provide a platform where individuals from around the world can seek medical guidance from top-notch experts without leaving their homes.
The Importance of Medical Advice
Medical advice is a fundamental aspect of healthcare. It serves as a bridge between patients and the knowledge and experience of healthcare professionals. Timely and accurate medical advice can be a lifeline, offering reassurance, guidance, and potentially life-saving information.
World Laparoscopy Hospital: A Beacon of Medical Excellence
World Laparoscopy Hospital is globally recognized for its excellence in Minimal Access Surgery and surgical training. The institution's commitment to innovation, research, and patient care is evident in its mission to extend free online medical advice to those in need.
Key Features of World Laparoscopy Hospital's Online Medical Advice Service:
Expertise Across Specialties: The hospital boasts a roster of expert physicians, surgeons, gynecologists, urologists, and pediatric surgeons. This diverse range of specialists ensures that individuals can receive advice on a wide spectrum of medical issues.

Accessibility: The online platform breaks down geographical barriers. Patients from any corner of the world can access this service, making it especially beneficial for those in remote or underserved areas.

Convenience: Online medical advice is available 24/7, providing the convenience of seeking guidance at any time, day or night. This accessibility is particularly crucial for urgent medical queries.

Privacy: World Laparoscopy Hospital maintains strict patient confidentiality, ensuring that sensitive medical information remains secure.

Multilingual Support: Recognizing the global nature of its audience, the hospital offers support in multiple languages, enhancing accessibility for non-English speakers.

Holistic Guidance: The hospital's expert physicians provide comprehensive advice, addressing not only immediate concerns but also offering insights into long-term health and well-being.
Empowering Patients
The provision of free online medical advice aligns with World Laparoscopy Hospital's mission to empower patients and enhance healthcare outcomes. It allows individuals to take an active role in managing their health and seeking expert guidance when needed.
A Source of Reassurance and Knowledge
In times of uncertainty, illness, or when facing medical questions, World Laparoscopy Hospital's free online medical advice offers a ray of hope. It's a source of reassurance, a font of knowledge, and a testament to the potential of digital health in improving lives.
World Laparoscopy Hospital's commitment to providing free online medical advice represents a significant step towards democratizing healthcare. It brings the expertise of world-class medical professionals to anyone with an internet connection, offering guidance, hope, and the promise of better health. In an era defined by connectivity, this institution stands as a beacon of medical excellence in the digital landscape.

If you have a surgical concern and can't reach a doctor right away, or you're not sure where else to ask a qualified laparoscopic surgeon, you can get our Medical Help through this Forum of World Laparoscopy Hospital which is available 24 hours a day, Just fill-up the form given and within few our the answer of your question will be posted on this forum. Please keep in mind we answer the question only related to laparoscopic surgery. You can also search and browse thousands of answer already posted on this forum
Using Free Medical Advice Related to Laparoscopic Surgery Service, you can send your questions to our Laparoscopic Surgeon and the Doctor will reply within few hour. It's as if you are having an email exchange with your very own private surgeon! As soon as you post your question, a qualified laparoscopic surgeon will start answering it. Our expert can help you learn more about the treatment and procedure options available to you for different health problems and diseases.They'll also give you information to discuss with your doctor when deciding what kind of surgical treatment is best for you.
The Doctor will provide you with the all the medical information you need, and will guide you as you choose a course of action, all from the comfort of your home or office. No more sitting in the waiting room for hours just to get some basic information from your laparoscopic surgeon; no more self-diagnosis after reading pages and pages of confusing and contradictory Online information.
World Laparoscopy Hospital gives you the personalized health information you need to decide on the right treatment for you. The information that you provide will be seen by every person for education and information purpose so please not write your real name.